Why BTS' McDonald's Meal Is Separate From the Happy Meal
Complete with two new sauces and purple-themed packaging in some countries, McDonald's released their BTS Meal. This collaboration is separate from the Happy Meal, a regular menu item directed at younger customers. 
Here's what we know about the BTS Meal and this fast-food chain.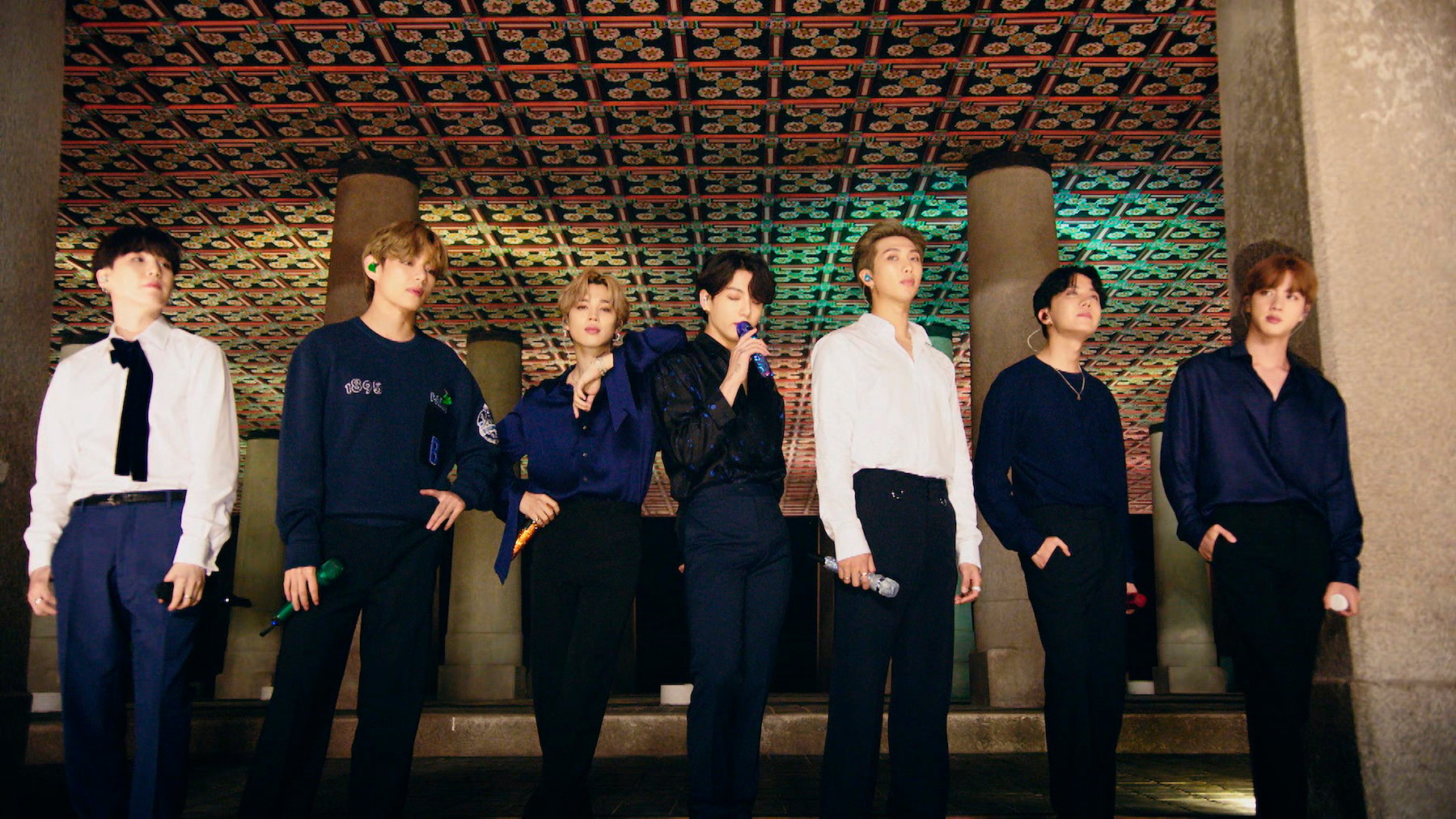 BTS collaborated with McDonald's to bring their meal to fans in almost 50 countries 
BTS is known for its impressive brand deals and international fan base, known as the BTS ARMY. This boy band worked with Samsung, KIA, FILA, and The Coca-Cola Company. Most recently, they partnered with McDonald's to bring the BTS Meal to fast-food restaurants in almost 50 countries. 
"BTS truly lights up the world stage, uniting people across the globe through their music," Morgan Flatley, chief marketing officer of McDonald's USA, said in a statement. "We're excited to bring customers even closer to their beloved band in a way only McDonald's can — through our delicious food — when we introduce the BTS signature order on our menu next month."
Although the BTS Meal contains a drink and a side, similar to a Happy Meal, this menu item is separate from the Happy Meal, which is marketed toward younger children. 
The BTS McDonald's Meal is separate from the Happy Meal
Although BTS' McDonald's item is considered a "meal," this special is separate from the McDonald's Happy Meal. The BTS members have their own characters, thanks to their BT21 collection with LINE FRIENDS. They also periodically release merchandise on the Weverse app. Unlike the Happy Meal, the BTS Meal does not include a toy. 
Although some fans expected this meal to also include photocards of the members, those will be available exclusively with the BTS x McDonald's collection, which the boy band released separately from the BTS Meal. 
Thanks to their partnership with Disney, during April 2021, McDonald's released Happy Meal toys featuring princesses and Star Wars characters. According to All Fast Food Toys, the Happy Meal from June 2021 through July 2021 will feature characters from Disney and Pixar's animated film, Luca. 
What is included in the BTS McDonald's Meal?
The BTS McDonald's meal includes a 10- or nine-piece Chicken McNuggets (depending on the market), medium fries, a medium drink, and two dipping sauces. So, what makes the BTS meal special for fans in the United States? 
The members of this K-pop group selected the two sauces, inspired by the flavors of South Korea-based McDonald's. That's the Sweet Chili and Cajun sauces, which are available for the first time internationally with this meal. 
The BTS Meal is available at McDonald's locations in the United States through June 20, 2021. Music by this K-pop group, including their chart-topping single "Butter," is available on most major streaming platforms.