BTS: The ARMY Can Get More Than Just a Meal With McDonald's Merchandise
BTS can't be stopped. Fresh off the release of their latest hit single, "Butter," Jin, V, RM, Suga, J-Hope, Jungkook, and Jimin are honoring their fans across the globe with their latest business venture, a collaboration with McDonald's.
All seven members of the beloved K-pop group are foodies and they've spoken at length about their love for McDonald's, especially V who has let it be known on more than one occasion that his favorite dessert of all time in the McDonald's Oreo McFlurry.
With the meal now on sale, fans will be thrilled to know that they can also snag some pretty iconic merchandise to lounge in as they scarf down their food.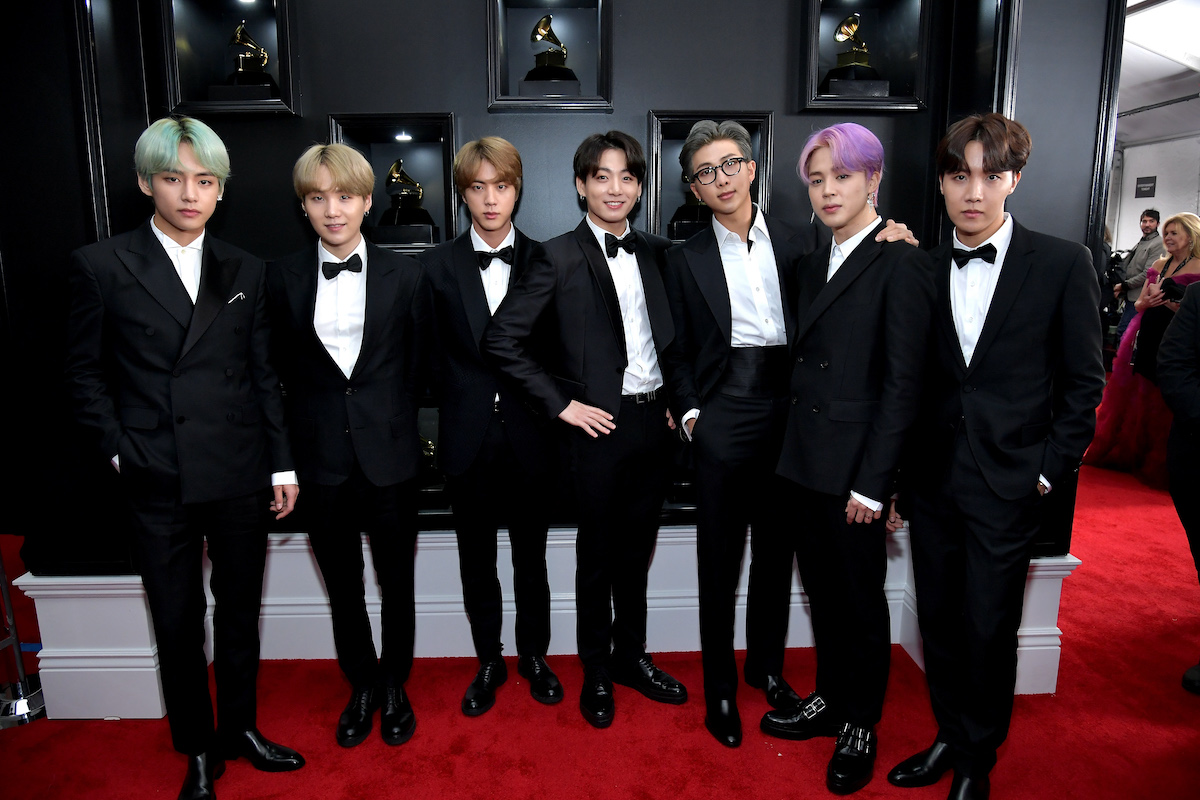 What is included in BTS' McDonald's meal?
BTS decided to keep it as universal as possible while adding their own flair when it comes to their meal. The meal includes a 9 or 10-piece order of Chicken McNuggets (depending on where you are located in the world), medium fries, and a Coke product.
The meal will also include two different dipping sauces, a sweet chili sauce, and a cajun sauce. Both of the sauces were inspired by recipes from McDonald's South Korea.
"The band has great memories with McDonald's," Big Hit Entertainment said in a statement about the collaboration. "We're excited about this collaboration and can't wait to share the BTS Meal with the world."
RELATED: BTS' 'Film Out' Is Connected to 'Fake Love' According to This Fan Theory
How much does BTS' McDonald's meal cost?
The BTS meal is currently available at McDonald's across the United States. Though the price will be slightly different depending on location, it should be most affordable for most fans.
 "The cost of the BTS meal hasn't been revealed yet,"meaww.com reported. "Average Chicken Nuggets meal of McDonald's costs around $6.49."
"BTS truly lights up the world stage, uniting people across the globe through their music," said Morgan Flatley, Chief Marketing Officer, McDonald's USA, in a statement. "We're excited to bring customers even closer to their beloved band in a way only McDonald's can – through our delicious food – when we introduce the BTS signature order on our menu next month."
Inside BTS x McDonalds merchandise?
Of course, BTS would offer the ARMY way more than just a chicken nugget meal. Fans have been desperate to known if the meal will also come with photocards. After all, when BTS releases their new albums, they often come with photocards and sometimes posters. McDonald's has released a series of "concept photos" featuring Jin, V, RM, Suga, J-Hope, Jungkook, and Jimin.
Unfortunately, McDonald's has not announced any toys or photocards with their BTS meal release. However, the band has not left fans hanging. Since the group loves their fans so much, they are releasing McDonald's-themed merchandise that can be purchased separately.
McDonald's is dropping the limited-edition merchandise which will include hoodies, t-shirts, bathrobes, socks, and sandals. The purple color palette is inspired by the group's colors and McDonald's logo. In a statement, the fast-food chain said, "The collection is a perfect representation of an iconic partnership between two fan-favorite brands."
The merchandise will go on sale at 7 pm ET Wednesday on Weverse.