This BTS Member Has the Highest Voice, According To a Vocal Coach
There are seven members in the award-winning boy band, BTS, each of them dancing when it comes to performances. However, there are only four designated vocalists in the group — Jungkook, Jin, Jimin, and V. 
Which member has the highest voice in the group? Here's what we know about these K-pop idols.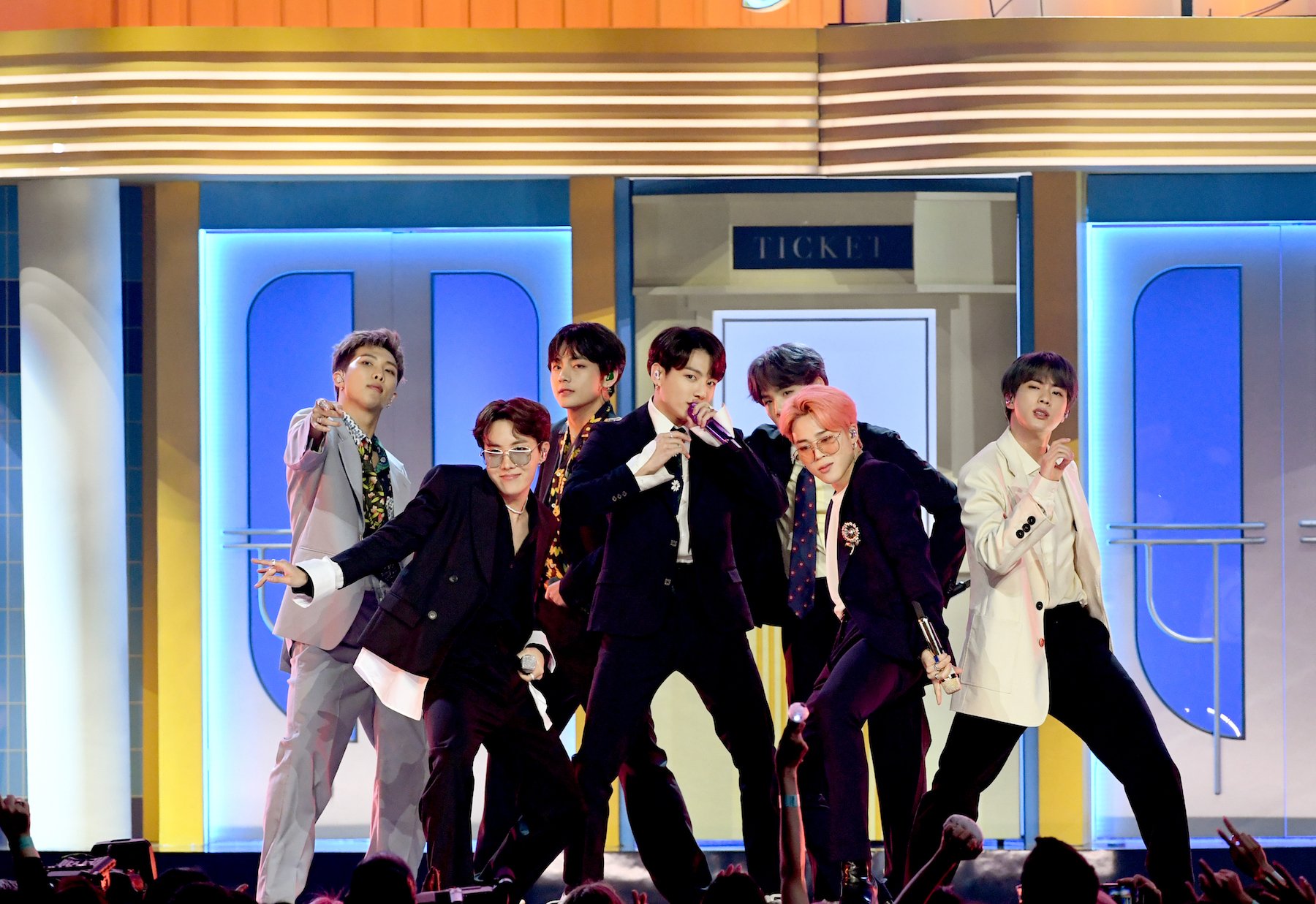 Jungkook showcases high notes in songs like 'Euphoria' and 'Dynamite'
As the main vocalist for BTS, Jungkook has a pretty wide singing range. Sometimes, this performer showcases his high notes, like with his solo song, "Euphoria," and during his descant in "Dynamite" and "The Truth Untold." 
According to a vocal coach with Channel Korea, "Jungkook often employs a very unique approach to his singing and doesn't sing below D3. As low as E3 and EB3, he often sounds comfortable as his vocal cords are able to come together, and his voice projects without much trouble."
The BTS members believed to have the lowest voice is V
Technically, three of the BTS members are considered to be tenors by fans. When it comes to V, though, some categorize him as a baritone, having a deeper voice than Jimin, Jungkook, and Jin.
While singing for choir director and public school teacher, Iris Stevenson, spent time singing with V, she quickly discovered how "soulful" his tone is. 
"You have a wonderful voice," she told the performer in one video clip. "Keep him, he's soulful. People feel something when you sing. Keep Going."
Jimin is one of the main dancers in BTS
When it comes to his natural tone, the dancer and singer Jimin has one of the highest voices of the BTS members. For group songs, including "Answer: Love Myself" and "Life Goes On," Jimin and Jin are typically the members who sing the higher parts. 
Even when it comes to his solo songs like "Filter" and "Intro: Serendipity," Jimin showcases his tenor range.
Jin is the oldest BTS member, with one of the highest voices in the group
He's the oldest member of BTS, but he's also the artist behind songs like "Abyss," "Moon," and "Epiphany." Although Jin may not have as many singing parts as the maknae of BTS, he is considered by many fans to have one of the highest voices of the group, along with Jimin. 
Speaking of Jin's control over her voice and his emotions, the vocal coach stated, "Jin's sound type also has a lovely contrast between notes."
The "Life Goes On" music video by BTS is now available for streaming on YouTube. The K-pop group's deluxe album, titled Be, is available on Spotify, Apple Music, and most major streaming platforms.