This BTS Member Once Named Their Groupchat 'Seokjin and the 6 Babies'
Jin is the oldest member of this K-pop group and, at one point, BTS' group chat reflected that. Here's what we know about Jin's relationship with the younger BTS members.
Jin is worldwide handsome, functioning as a vocalist, songwriter, and dancer for BTS. According to one Twitter post, the "Moon" singer was also the highlighted BTS member in the band's group chat.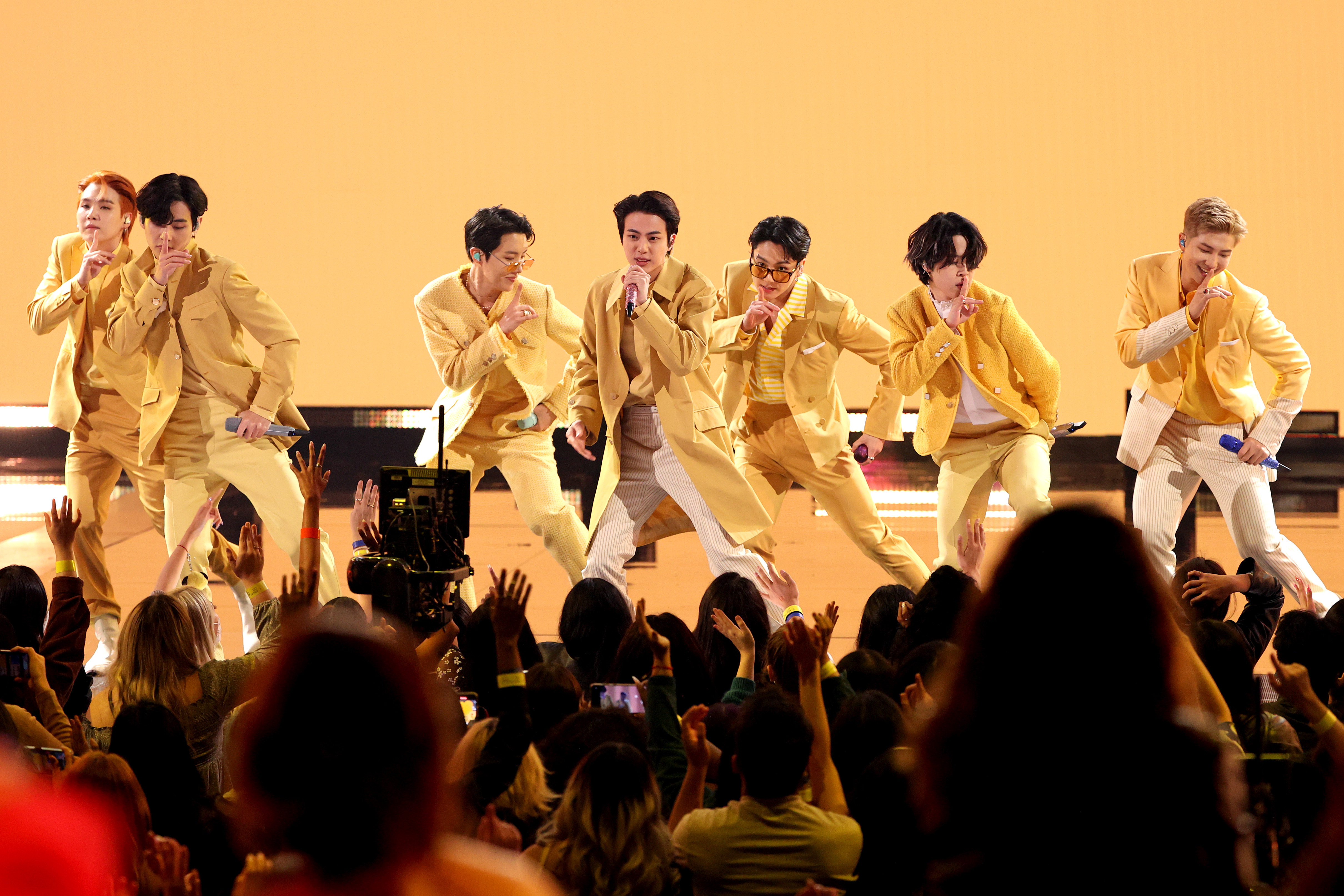 BTS' Jin named the BTS group chat 'Seokjin and the 6 babies'
Even BTS' group chat name reflected Jin's role in the group as the eldest and as the "human energy drink." According to Republic World, in 2017 Jin changed the BTS group chat name to "Seokjin and the 6 Babies." 
He shared a picture of their conversation on Twitter, captioning it "real-time bulletproof room" according to the social media platform's translation. Of course, this post earned thousands of likes from ARMYs. 
Jin is a source of 'energy' and inspiration for the BTS members and ARMYs
This wouldn't be the last time that BTS named their groups after Jin. During the variety show RUN BTS, this K-pop group often splits into subunits. More often than not, the team with Jin names themselves after the "Moon" vocalist. 
Even fans on social media create their usernames with this idol in mind, especially around Dec. 4, when the BTS visual celebrates his birthday. 
How does Jin feel about this attention? As someone who often promotes self-love, even giving his "handsome face" a shoutout during one Buzzfeed video, it's totally appropriate. Even other members of the group often mention Jin's good energy and his role as the oldest BTS member.
"The eldest, Jin, has always been taking care of us so I want to [say] thank you to him a lot," Jimin said, according to Elite Daily. "I'm not sure to describe it exactly but, he is similar to J-Hope when it comes to worrying about the members."
Jin is the oldest BTS member, often taking care of the other idols in this K-pop group
As the oldest member of the group, the other idols often look to Jin for support, guidance, and even humor. During BTS' seven-second interviews in conjunction with Be (Deluxe Edition), RM shared that J-Hope and Jin are the members who make him laugh the most. Jimin said that nowadays, just watching Jin's face is so funny.
Some ARMYs even noticed that Jin often stands next to RM while they're abroad. (For one video clip, a translation of RM reads, "please stay next to me.") This could be for emotional support, as RM is often the member tasked with translating for the rest of the group.
Before they were Grammy-nominated artists, Jin would drive the youngest BTS member, Jungkook, to school. Years later, these vocalists were seen playfully shoving each other in a behind-the-scenes video from the "Dynamite" music video set. 
Years following his debut, Jin also branched out to work on solo projects, recently releasing his song "Abyss" and its corresponding YouTube video. The vocalist also played a role in creating "Stay" off of Be (Deluxe Edition).