Which BTS Member Raps the Fastest?
RM, Suga, and J-Hope each release solo music. However, along with Jin, V, Jimin, and Jungkook, these performers make up the award-winning K-pop group, BTS, releasing songs like "Life Goes On" and "Boy With Luv."
Each of the rappers in BTS have serious skills and speed, but who is the fastest rapper? Here's what we know about Suga, RM, J-Hope, and how many syllables fans estimate they can rap per second.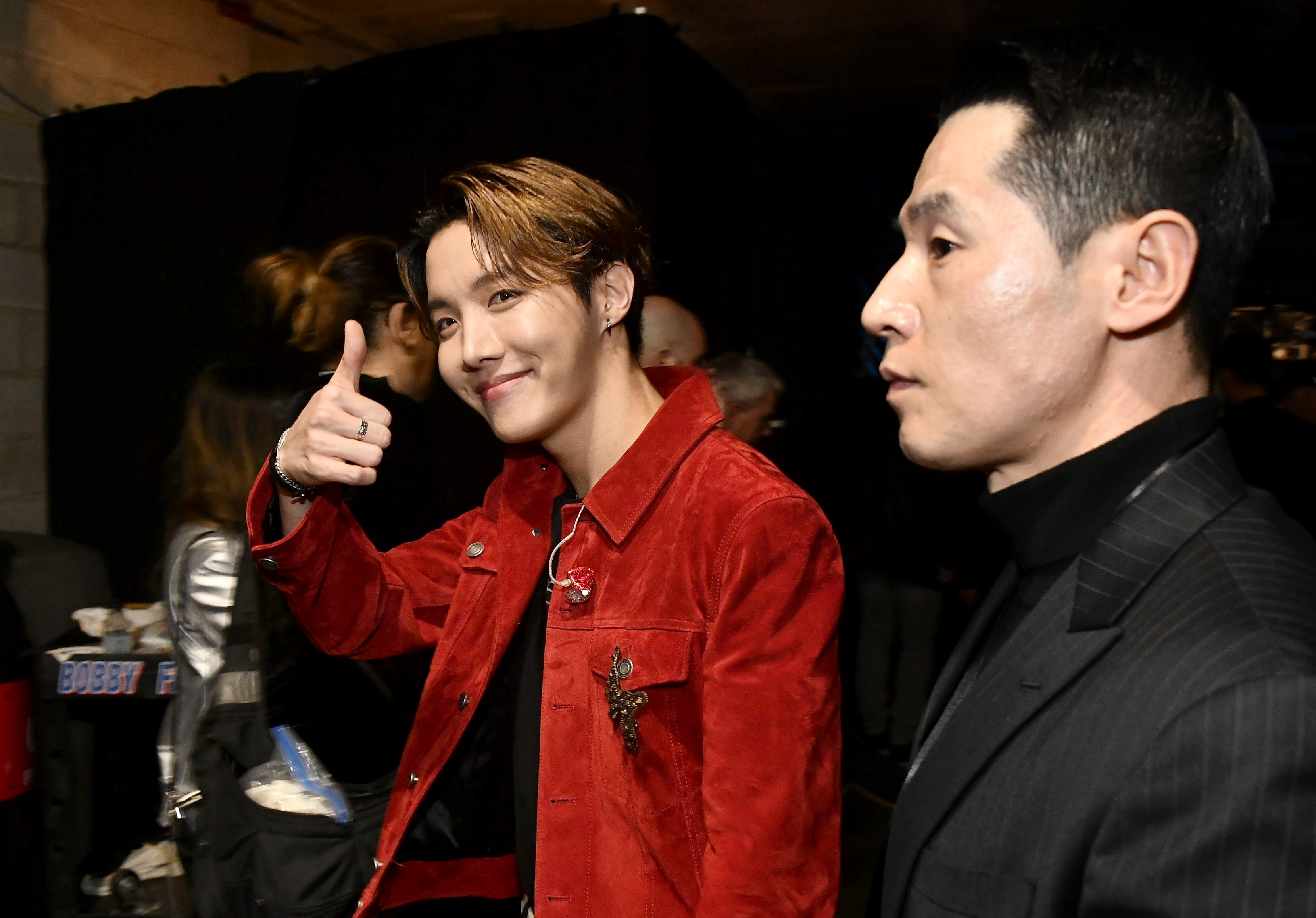 BTS rapper J-Hope also releases solo music
He's one of the main dancers in this K-pop group, but J-Hope also earned the nickname the "Golden Hyung" for his talent rapping and songwriting, (not to mention his tennis skills.) Outside of BTS, J-Hope even raps as a solo artist.
His mixtape, Hope World, earned millions of streams on platforms like Spotify, as did his collaboration with Becky G for the song "Chicken Noodle Soup." It's unclear exactly how fast J-Hope raps, but fans can see some of his skills with BTS songs like "Cypher 3: Killer" and "Outro: Tear."
Who do the BTS members think is the best rapper? During a 2017 interview with Billboard, a few shouted out J-Hope, but RM eventually earned the title.
RM is a rapper and leader in BTS
He's the leader of BTS, but he's also a rapper, dancer, songwriter, and unofficial translator for the group. Aside from his work with the boy band, Kim Namjoon is the rapper behind the mixtape, Mono, and the remix of Lil Nas X's "Old Town Road."
Both with his solo music and with features on BTS songs like "Daaeng" and "Outro: Tear," RM showcases his speed and talent. K-pop Stars reports that RM is amongst the fastest rappers in the current K-pop climate, coming in at about 9.24 syllables per second.
RELATED: Jimin From BTS Finally Puts the 'Dumpling Incident,' Mentioned During 'The Late Late Show With James Corden,' to Rest
Suga is a BTS rapper and the solo artist, Agust D
Aside from his work in the award-winning boy band, rapper, songwriter, and dancer, Suga, shows off his rapping skills as a solo artist, releasing music under the stage name Agust D. That includes his recent mixtape, titled Agust D.
Within BTS songs, Suga proves his speed and talent, especially "Cypher Pt. 2: Triptych" and the other "cypher tracks." The same website states that "Suga raps at an impressive 9.83" syllables per second.
The exact speed of this rapper is still up for debate, though, as one fan on Quora stated, "Suga is the fastest rapper in BTS and is the second fastest rapper in South Korea with 9.38 syllables per second."
RELATED: Is Jungkook the Last BTS Member to Create a Solo Song? Here's What We Know About 'Still With You' and the Mixtapes of These K-Pop Idols
The "Life Goes On" music video by BTS is now available for streaming on YouTube. The K-pop group's deluxe album, titled Be, is available on Spotify, Apple Music, and most major streaming platforms.