BTS Member, RM's Zodiac Sign Makes Him the Perfect Leader
He's the leader of BTS, but he's also a rapper and songwriter. As a virgo, some fans think RM's zodiac sign helps explain his creativity and hard-working side. Here's what we know about this performer.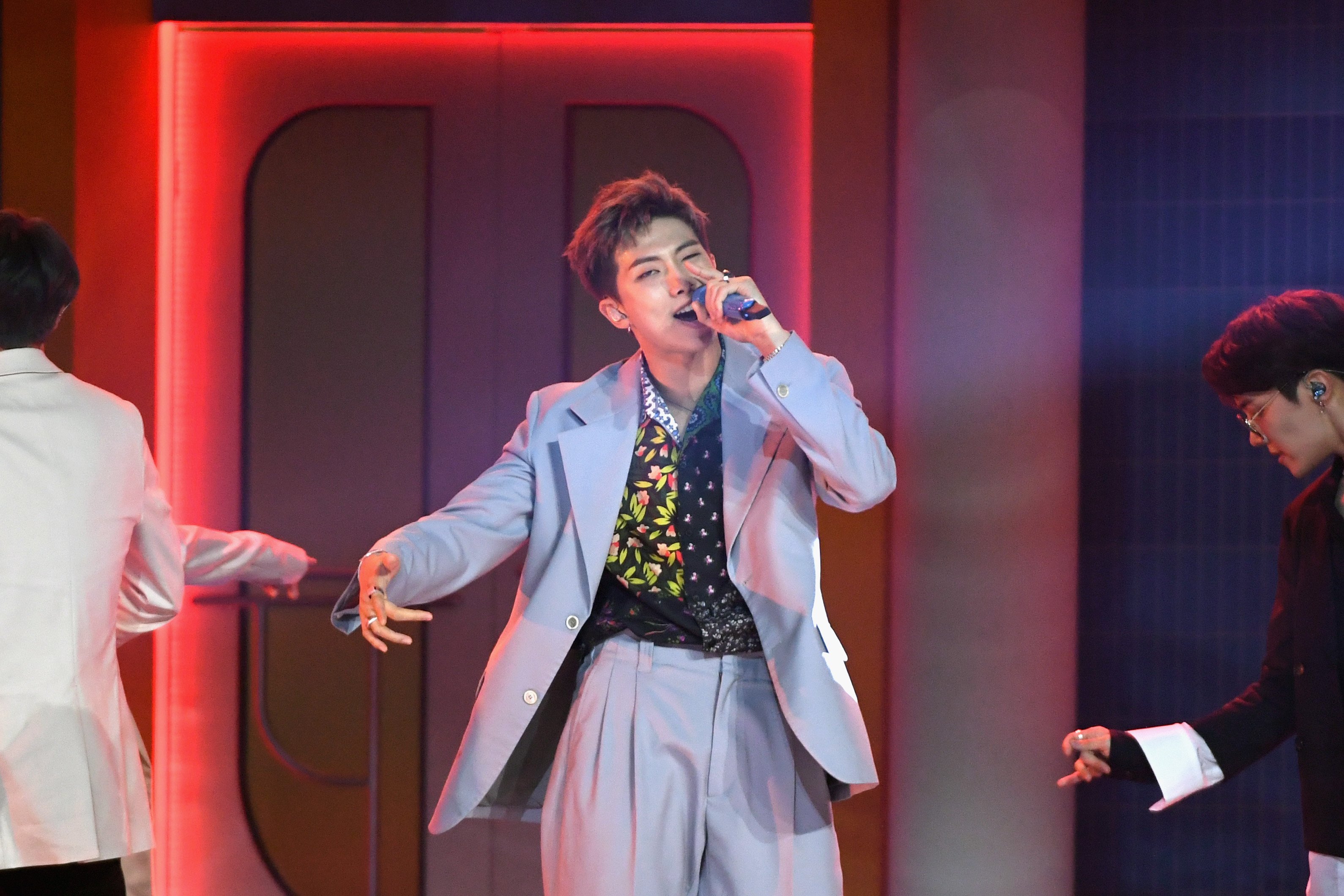 RM from BTS' Zodiac Sign is Virgo
He's the artist behind songs like "Intro: Persona" and "Trivia: Love." He's also one of the members who appears on chart-topping songs like "Dynamite" and "Life Goes On." RM, real name Kim Namjoon, is one of the rappers in BTS.
Since BTS debuted over seven years ago, fans shared their love for this member by celebrating his birthday, nicknaming the day "Namjoon Day." Born on Sept. 12, 1994, this rapper's sun sign is Virgo.
RELATED: 'Happy Namjoon Day:' The BTS ARMY Streams 'Intro: Persona' to Celebrate RM's Birthday
RM is the leader of BTS
He's a rapper and a dancer in this boy band, but RM is also the leader and unofficial translator for BTS. When they spend time overseas, it's RM who often answers interview questions regarding their music.
Part of the reason why RM is such a good leader for this K-pop group could be his birth chart and sun sign. Virgos, aside from being creative and reliable, are known for being hard-working and organized, according to CoStar.
These traits come in handy while acting as the spokesperson for the K-pop group and even when he was a student in high school, scoring in the top 1% of his class. Other celebrity Virgos include Beyoncé, Zendaya, and BTS' own Jungkook, the youngest member of the group.
RM is also one of the songwriters in BTS
When it comes to BTS' music, each of the members play a role in creating the tracks. For Be (Deluxe Edition,) V was the member behind "Blue & Grey." For several songs off of Map of the Soul: 7, Suga and J-Hope helped write and produce the music.
Along with the other members, RM functions as one of the songwriters and producers in this K-pop group. RM, Suga, and J-Hope co-wrote the group's chart topping Be (Deluxe Edition) title track, "Life Goes On."
RELATED: RM Says Writing and Performing BTS' Song, 'Dynamite,' in English Felt Like Their 'Destiny'
According to Genius, RM also wrote the lyrics for, "The Truth Untold," "Intro: Singularity," "Outro: Tear," and "Airplane Pt. 2." Outside of BTS, however, RM also releases solo music under the same stage name. He also collaborated with Lil Nas X for a remix of "Old Town Road."
"For us, it will always be important to keep working hard, dancing better, writing better songs, touring and setting an example," RM said during a 2017 interview with Time. "A lot of people say this, but it's really true for us: we are living a dream, all seven of us, being able to pursue what we love. We strive to [put] everything into our music."
The "Dynamite" music video is now available on YouTube. Music by BTS, including their recently released album, Map of the Soul: 7, is available for streaming on Spotify, Apple Music, and most major platforms.