This BTS Member Shares the Same Zodiac Sign as Halsey
Halsey and BTS are close friends, even recording the song "Boy With Luv" together. Although she collaborated with Suga, there's another BTS member who shares the same zodiac sign as the "Closer" artist. 
Here's what we know about Halsey's zodiac sign and her relationship with the other BTS members.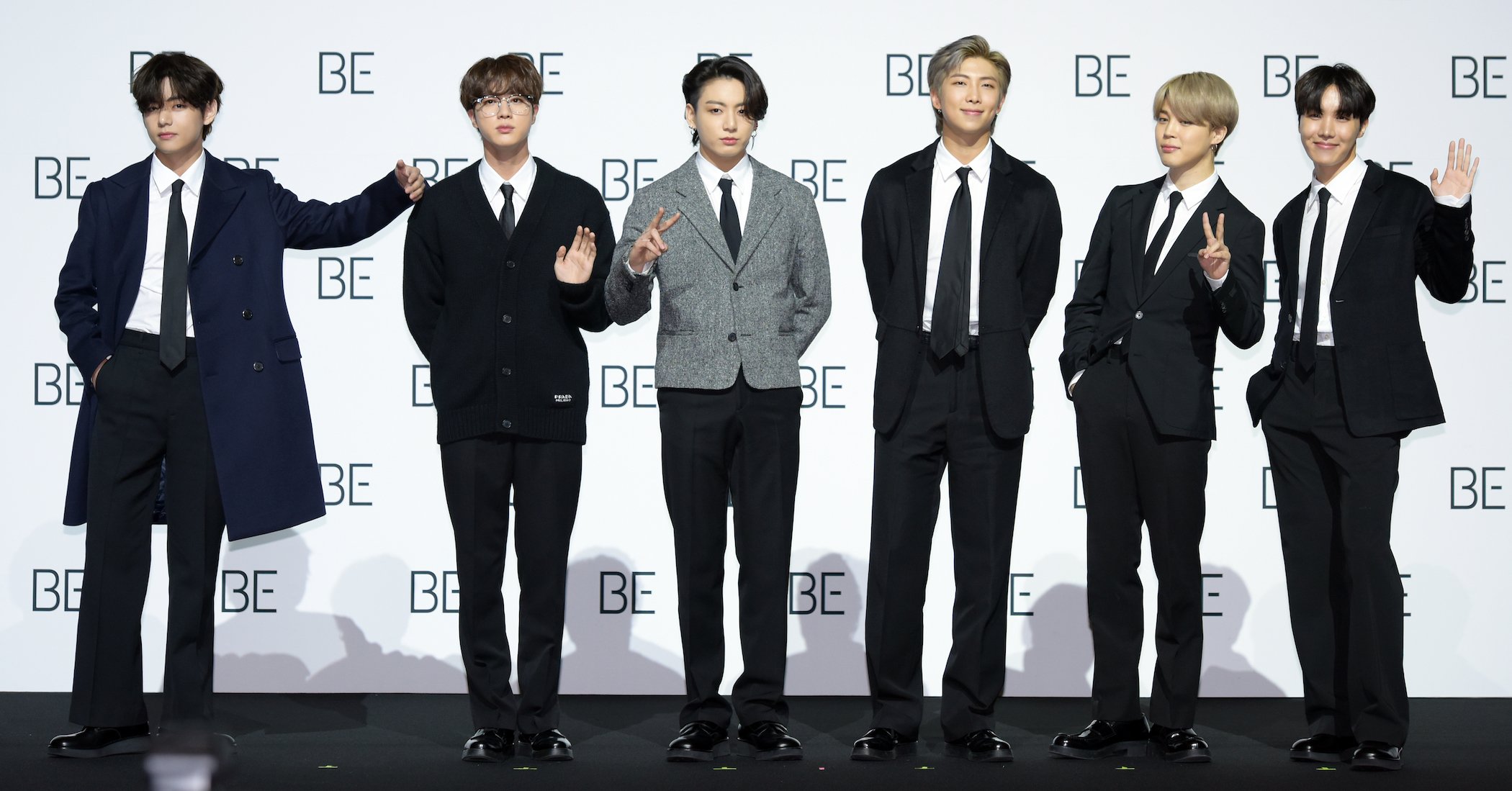 When is Halsey's birthday and what is her zodiac sign?
She's the artist behind songs like "Without Me" and "You Should Be Sad." Halsey was born on Sept. 29, 1994. That makes this artist a Libra, along with celebrities like Kim Kardashian, Serena Williams, and Donald Glover.
Halsey also shares the same zodiac sign as one of the BTS members. That's the singer and dancer Jimin, whose birthday is on Oct. 13, 1995.
Halsey shares a zodiac sign with the BTS member, Jimin
As chart-topping artists, BTS and Halsey collaborated during 2019, releasing the single "Boy With Luv" and its corresponding music video. This production earned several awards and global recognition, with the artists even reuniting it to perform at the Billboard Music Awards. 
Although there are seven members in BTS, Jimin is the only Libra. That may contribute to his similar personality traits to Halsey and their close relationship. (During several rehearsal videos, Jimin encouraged Halsey to look at him if she got lost.) 
According to Allure, "While Libra's opposite sign, Aries, represents 'me,' Libra symbolizes 'we.' Relationships are paramount for Libras, who find balance in companionship."
Halsey is friends with each of the BTS members
Halsey has a special connection with several BTS members. During one interview with MYX Philippines, Halsey shared that she can't pick a favorite member, although it might be RM. When it came to releasing her album, Manic, she asked Suga to be featured on one track.
"I spent time with them and got to know a lot of them on an individual level," Halsey said during an interview with Teen Vogue regarding Suga's solo music as Agust D. "I was looking up lyric translations and I was blown away. I was like, 'This stuff is so introspective.' The content is about mental health and his inner turmoil, and he's a really quiet guy in real life, and I was just moved."
After the "Boy With Luv" collaboration, Halsey gifted the BTS members friendship bracelets, which they wore to an award ceremony afterward. She's also stood up for BTS on several occasions, sharing her love for their artistry and fan base. 
The "Boy With Luv" music video is available on YouTube. Music by BTS, including their recently released album, Map of the Soul: 7, is available for streaming on Spotify, Apple Music, and most major platforms.
Correction: A previous version of this article stated Halsey is a Pisces. The artist is a Libra.