This BTS Member Takes the Most Time in the Bathroom
Even award-winning singers like Jin, Suga, J-Hope, RM, Jimin, V, and Jungkook run late sometimes. Which BTS member takes the most time in the bathroom? Here's what the other six members had to say about this performer who sparked a catchphrase.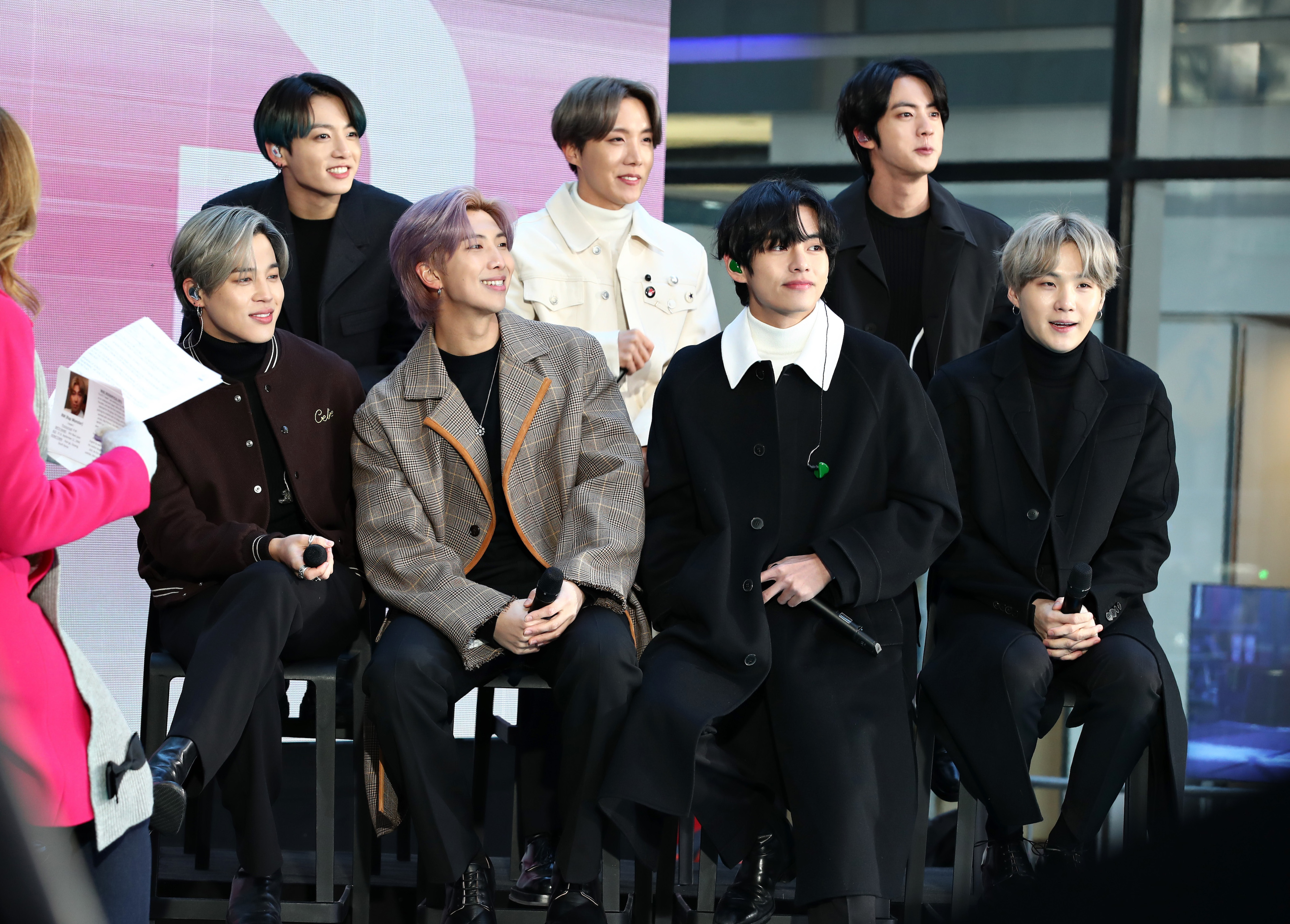 There are seven members in the K-pop group, BTS
With seven award-winning singers, rappers, and dancers in this K-pop group, each of the members have their own quirks and special roles within BTS. V doesn't like wearing shoes. RM is always losing his AirPods. 
For whatever reason, Jin carries always utensils in his bag even though he never uses them. When it comes to who takes the longest to get ready, though, two members always get the shoutout from the other performers in the group.
As of recently, Jungkook has been taking the most time in the bathroom
When it comes to who takes the longest in the shower, thanks to an interview with Radio Disney, fans learned that Jungkook takes the cake. He shared that sometimes he takes 50-minute showers, which sometimes makes him late in the morning.
"Well then, he's got to get up 50 minutes earlier," Suga said, according to a translation.
In terms of who takes the longest getting ready in the morning, though, these performers have a different answer. According to a "cumulative" answer from the K-pop idols, overall, Jimin takes the most time getting ready, even running late once and a while. 
What does it mean when the BTS members say 'I Jimin today?'
It takes a lot of work to look perfect all the time! During one interview with Time Magazine, the boys were asked who spends the most time getting ready in the morning. RM started coughing, all hinting that Jimin is oftentimes late. 
"Wait, wait, wait, everybody. You have to think carefull about recent revents. It has to be up-to-date," Jimin said while the other members wrote their answers. Suga replied, saying, "it's cumulative."
The other members each wrote down Jimin's name, to which he said, "I'd first like to apologize for being late all the time. And I believe you all know for sure how much I've been trying."
Then, RM explained the age-old saying "I Jimin today," which basically, means that if a member says that, they're running late. This interview was from 2019, though, so things might've changed in terms of who takes the most time getting ready. 
The "Dynamite" music video is now available on YouTube. Music by BTS, including their recently released album, Map of the Soul: 7, is available for streaming on Spotify, Apple Music, and most major platforms.