Which BTS Member Was on 'The Masked Singer?'
Years after BTS' debut, one of the performers appeared on the reality series titled King of The Masked Singer, the Korean version of The Masked Singer, surprising judges with his live vocals. 
Did one of the BTS members appear on the United States version of The Masked Singer? Here's what we know about this boy band.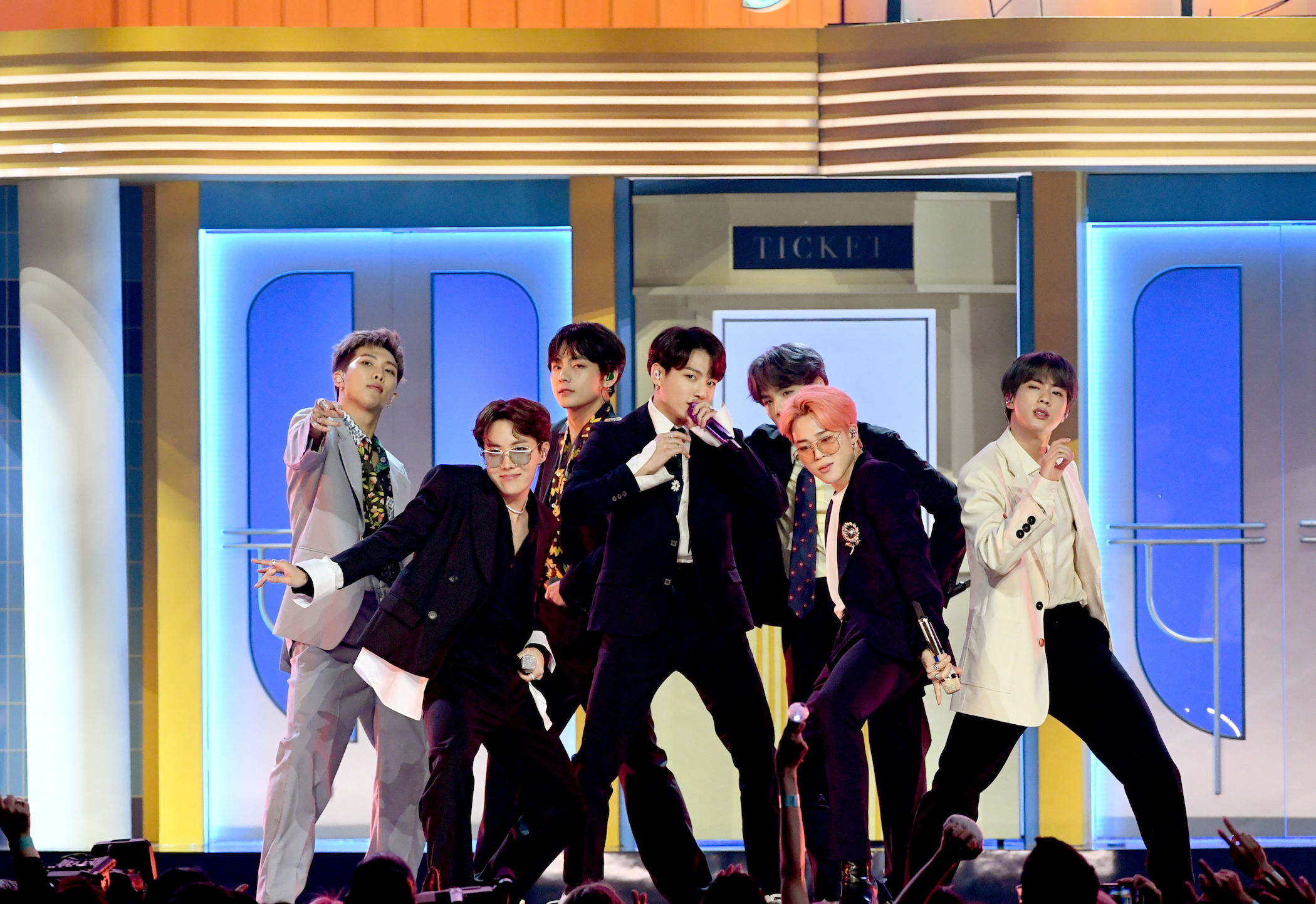 In 2016, Jungkook competed in the series, 'King of the Masked Singer'
They're Grammy-nominated artists with one member even appearing on the South Korean reality series, King of the Masked Singer. In 2016, the youngest member of the group sang several songs dressed in a fencing-themed costume, showing off his live vocals and earning praises from the judges. 
After being eliminated, Jungkook took off his mask, shocking the audience. BTS debuted a few years prior, with Jungkook performing on songs like "Fire" and "No More Dream."
"Hello, This is BTS' maknae, Jungkook," the idol said, according to a translation. "I'm 20 years old this year, to celebrate it I came to Masked Singer."
Jungkook is known for his live vocals
Since his appearance on this reality series, Jungkook showcased his live vocals during the Carpool Karaoke segment on The Late Late Show Starring James Corden, the Grammy Awards, and several concerts, performed with the other BTS members.
Following his BTS debut, Jungkook earned the nickname "the Golden Maknae." According to fans, this performer is talented at seemingly everything he does, from singing to dancing to painting. He even directed the "Life Goes On" music video for the K-pop group.
Some thought J-Hope competed on the American version of the series, 'The Masked Singer'
When season 2 of The Masked Singer premiered on FOX, there was one contestant who adorned an "Egg Mask." Almost instantly, BTS fans believed J-Hope was the performer under the mask. 
When he was eliminated, the performer was revealed to be Olympic figure skater Johnny Weir. Some hope to see BTS members, including the singer Jimin, on future episodes.
However, these performers have been considerably busy writing, recording, and performing original music. During an interview with SiriusXM, BTS was asked if they would appear in a future American movie. It wasn't completely out of the question.
"Hey, Brad [Pitt]! Hey, Leonardo [DiCaprio]! I mean, who knows? Who knows? Some boyband from Korea who gets a GRAMMY nomination someday, no one believes it, maybe," RM said, to which V added, "Hi, Keanu Reeves! Hi Leo," 
"But not yet," Jungkook said.
The "Life Goes On" music video by BTS is now available for streaming on YouTube. The K-pop group's deluxe album, titled Be, is available on Spotify, Apple Music, and most major streaming platforms.