This BTS Member Was Told He Has a 'Soulful' Voice by a Famous Choir Director
He hates shoes and loves his dog Yeontan. V is known for being unique, both with his personality and with his voice. This BTS' member's voice has even been called "soulful" by a renowned choir director and ARMYs alike. 
Here's what we know about Kim Taehyung, his solo music, and what makes his voice so special.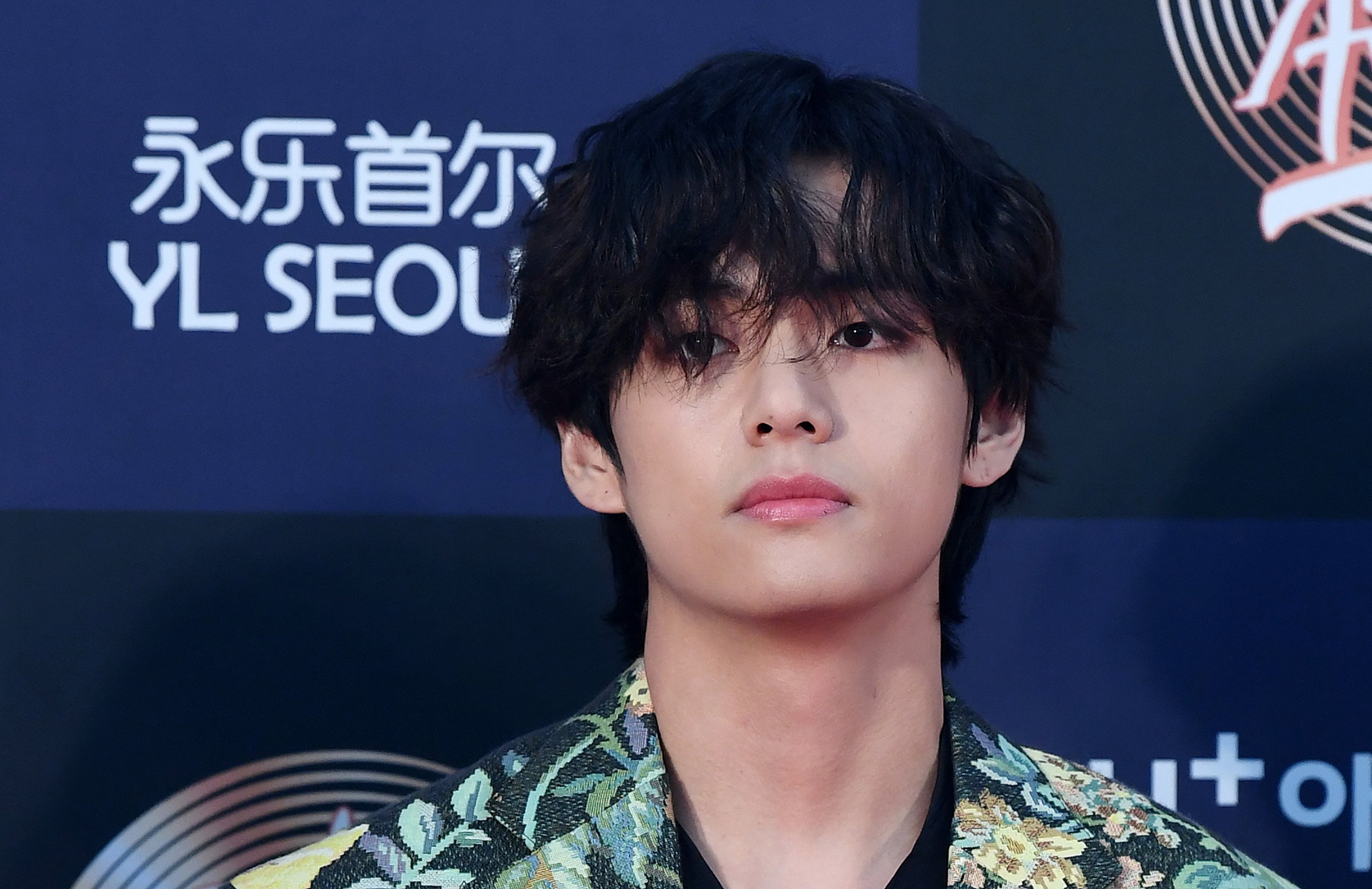 BTS V, real name Kim Taehyung, is the singer behind 'Singularity' and 'Winter Bear'
He's a talented singer, dancer, and songwriter. V, real name Kim Taehyung, is one of the performers in BTS, along with RM, Jin, Suga, J-Hope, Jimin, and Jungkook. He also releases music as a solo artist. That includes his all-English single, "Winter Bear."
Of all of the BTS vocalists, V is considered to have one of the lowest registers. That range is showcased with his song like "Singularity" and "Inner Child." However, that's not to say V doesn't hit higher notes, as heard in BTS' Grammy-nominated song, "Dynamite."
Kim Taehyung is known for his 'soulful' voice
V earns praise from more than just BTS fans. For one video from 2014, Iris Stevenson, a choir director known for her relationship to the movie Sister Act 2: Back in the Habit, listened to V sing. While spending time with the vocal coach, V showcased part of Michael Bublé's "I Wanna Go Home."
"Soulful. I like that," she said as a response. The two continued, working on V's rendition of "Oh Happy Day."
"You have a wonderful voice," Stevenson said, with V saying thank you. "Keep him, he's soulful. People feel something when you sing. Keep Going."
V and the other BTS members earned praise from several celebrities, including Drake, John Cena, and Taylor Swift. They also collaborated with artists like Halsey, Sia, Charli XCX, and Nicki Minaj.
V translates that emotion into BTS songs
In addition to co-writing and producing solo songs, Kim Taehyung helped write songs for BTS' recently released album, Be (Deluxe Edition.) That includes "Blue & Grey," which the group performed for the first time during their MTV Unplugged segment. 
"I tried to express my inner sadness and uncertainty, so I translated the feeling of burning out as 'blue' and the sadness of not being able to see ARMY as 'grey,' V said, according to a translation on the video. The melody of the song is simple so I paid closer attention to delivering emotions through the lyrics."
This singer also showcases his vocal range with the other BTS singers — Jimin, Jin, and Jungkook. The "Life Goes On" music video is available on YouTube. Music by BTS and V is available on Spotify, Apple Music, and most major streaming platforms.