The BTS Members' Fashion Sparked a New TikTok Trend
BTS is known for trending on platforms like Twitter and Weverse. When this K-pop group joined TikTok, the members were also the stars of and the inspiration behind a few viral trends. 
Here's what we know about BTS, their fashion, and their relationship with the social media platform, TikTok.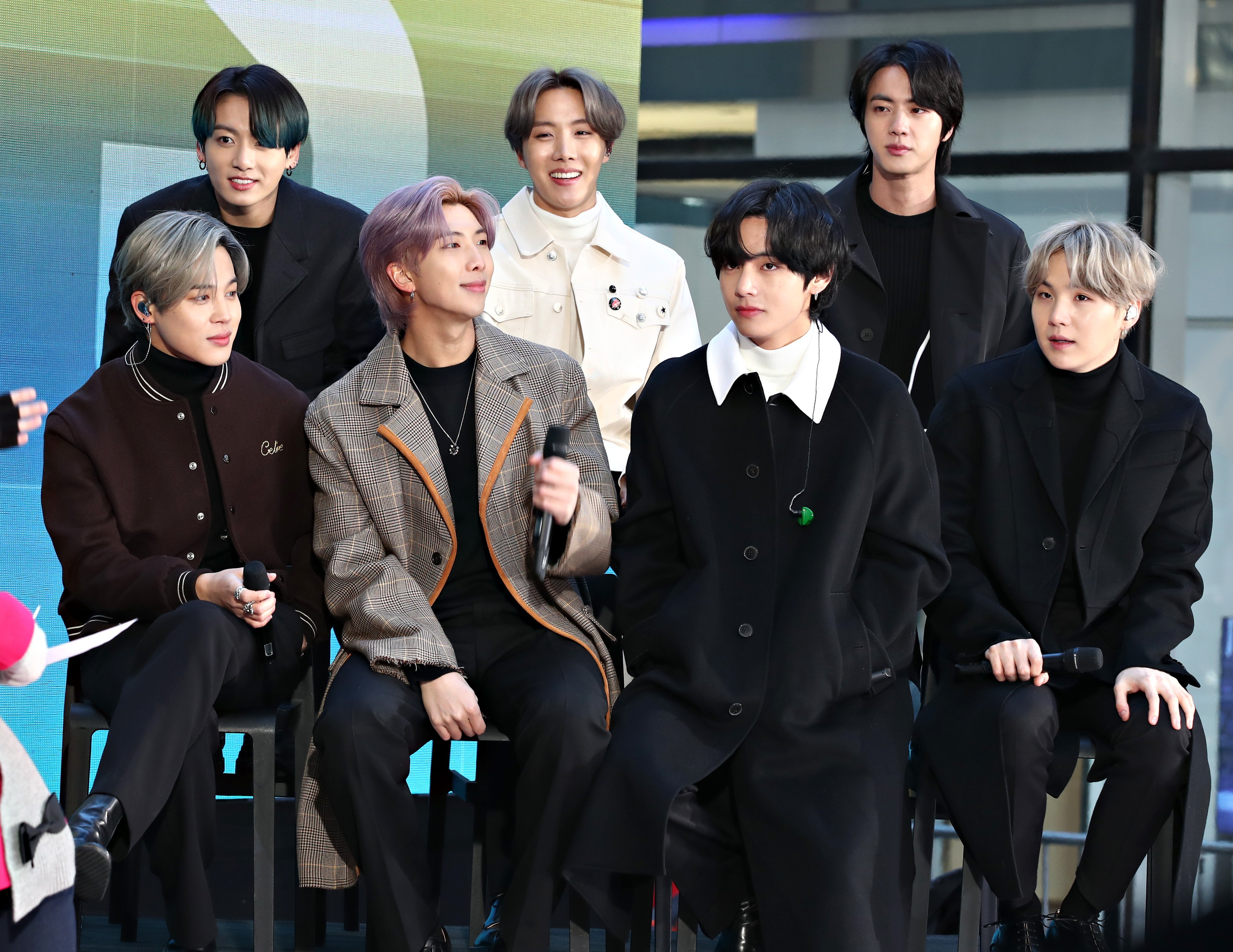 The BTS members are known for their unique fashion
They're an award-winning, Grammy-nominated K-pop group. Outside of their music, RM, Jin, Suga, J-Hope, Jimin, V, and Jungkook are known for their fashion.
They're not afraid to support different hairstyles and accessories. Even with their microphones and on-stage accessories, these K-pop idols showcase their unique sense of style. 
"I dress up with colorful and brilliant [garments] to maximize the impact of performance," J-Hope said during a 2017 interview with Paste Magazine. "We also wear bold accessories on stage. If you look close, you'll notice that each in-ear wireless mic has a customized design per BTS member. Everyone has different designs."
"I sometimes get inspired by BTS stage [garments] and often get some styling ideas from other BTS members. It really depends on how your day goes," Jimin added. It's this fashion that inspired a TikTok trend from the BTS ARMY.
Members of the ARMY showed off their BTS-inspired fashion
While Suga is known for wearing black, J-Hope is known for his colorful wardrobe and nails. Each BTS member has unique fashion senses, which inspired some fans to make TikTok videos with outfits inspired by BTS. 
These fans switched between the styles of each performer, complete with an audio of the BTS members. The BTS members themselves have not participated in the trend, but they're still pretty active on their social media platforms. 
BTS fans also had the #LifeGoesOn TikTok challenge
This wouldn't be the only time BTS made waves on the social media platform. When BTS first joined TikTok, they earned millions of followers, each post earning millions of views from fans across the globe. Some fans even used their song "Dynamite" to dance. 
The TikTok newsroom reported, "BTS' 'Life Goes On' which recently topped the Billboard 'Hot 100', hit a milestone on TikTok, setting a record of 930 M hashtag views in just 15 days." 
When J-Hope released his solo song, "Chicken Noodle Soup," ARMYs showed off their dance moves on TikTok, as did BTS members like Jimin, V, and Jungkook. The BTS members also do live streams for fans, thanks to the platform Weverse. 
The "Life Goes On" music video by BTS is now available for streaming on YouTube. The K-pop group's deluxe album, titled Be, is available on Spotify, Apple Music, and most major streaming platforms.