What Are the BTS Members' Favorite Songs to Perform Live?
It may be a few months before fans see the BTS boys perform live on the Map of the Soul tour. That doesn't mean they can't enjoy (and reminiscence) about past performances. What are the BTS members' favorite songs to perform live? Here's what a few of them had a say about the songs off of Map of the Soul: Persona.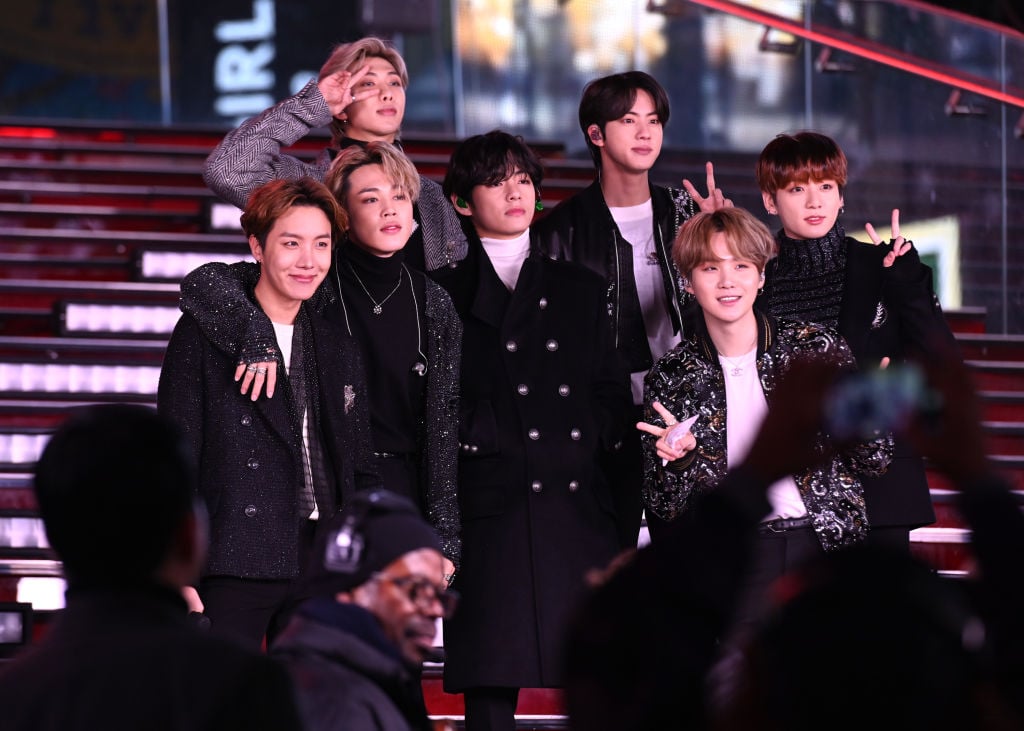 The BTS members have been touring together since their debut, over 7 years ago
Since their debut, the BTS members embarked on a few world tours, each of them highlighted during the virtual event, "Bang Bang Con." With solo songs, show-stopping dance numbers, and a few emotional finales, it's hard to pick a favorite of the group's live performances. 
Still, some fans have a few performances that stick out in their minds. One article points out, the "We Are Bulletproof Pt.2," "Danger," and "Boy In Luv" medley on Music Bank (2014) and even the groundbreaking "Boy With Luv" performance with Halsey at the Billboard Music Awards.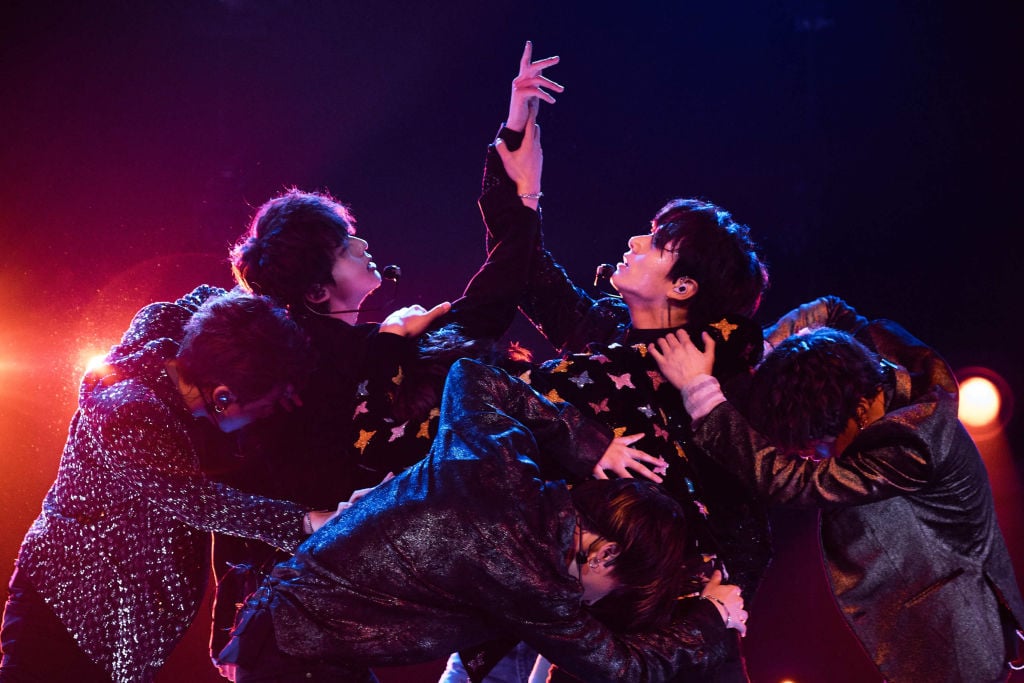 Jimin shared which three group songs are his favorite to perform live
Each member has a different list of favorites to perform for their fans. During one live stream in October 2019, Jimin revealed his three favorite group songs to perform live. (This live stream took place only a few weeks after the end of the Love Yourself: Speak Yourself World Tour.)
"Let's see, from the recent concert set list… I like 'Dionysus…' I think I like 'Dionysus,' 'IDOL,' and 'Mikrokosmos' the most. I love all the songs, but [if I had to pick,]" Jimin said according to one translation. He later elaborated on why "Dionysus" was his current favorite group song. 
"When I'm getting ready to perform that song, it gets me really going… like ready for battle, so to speak. The members and I are behind the chairs getting ready to go on stage, and [at] that moment, I feel like I'm ready to charge. Like we're about to take over," he continued.
BTS hasn't performed many songs off of 'Map of the Soul: 7' live
Right after the premiere of Map of the Soul: Persona, the boy band shared their favorite songs off of that album. For RM, of course, his go-to was his solo song "Intro: Persona." J-Hope and Jimin shared that their favorite was "Mikrokosmos," with Jungkook reiterating that in a later interview.
As new songs are released, of course, the BTS members update what their favorites are. The BTS members haven't performed many of their Map of the Soul: 7 songs live, unfortunately. Although they were set to embark on their Map of the Soul tour during Spring 2020, some dates have been canceled, while most have been postponed.
These postponed concert dates are primarily due to the coronavirus (COVID-19) pandemic. Presumably, more information will be announced in the coming weeks and ARMYs can get back to jamming out with the BTS boys in person.