BTS Members Jimin and V's Zodiac Signs Explain Why They're the Perfect 'Friends'
Jimin is outgoing and affectionate, while V is known for his creativity. Together, they make up the "95s" subunit of BTS, the group that created "Friends" off of Map of the Soul: 7.
Here's what we know about these award-winning vocalists, their zodiac signs, and their compatibility for their friendship.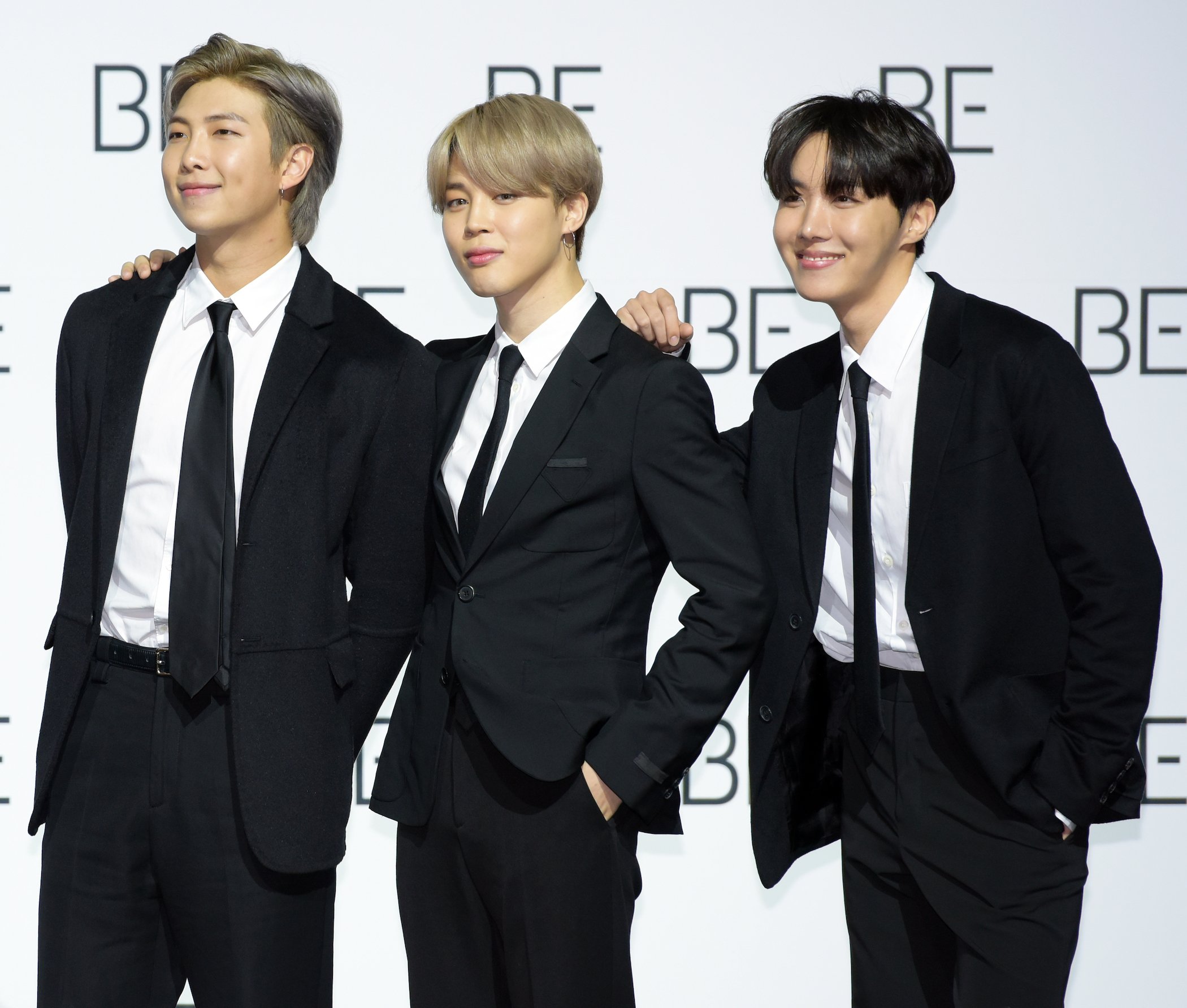 BTS' Jimin and V are the same age 
These performers are award-winning artists and the only BTS members that are the same age. Born on Oct. 13, 1995, Jimin is a Libra. This zodiac sign is known for being social, while still being fair and diplomatic in their relationships.
Born on Dec. 30, 1995, V is a Capricorn. As an earth sign, Capricorns are generally pretty grounded, but that doesn't make them any less goal-oriented. Although these signs aren't exactly compatible, they help explain more of the relationship between Jimin and V.
There was the infamous 'dumpling incident' between BTS' V and Jimin
Although they work well together as performers, a relationship between these two signs isn't without problems. According to Astrobix, "a friendship between a Libra and a Capricorn is a relationship between two people who don't have too much in common."
While Libras are known for being outgoing, Capricorns have a reputation for being stoic and disciplined. When the BTS members had their Carpool Karaoke segment with James Corden, Suga revealed that Jimin and V are the two members most likely to argue. 
One disagreement, in particular, lives in fans' memories. Apparently, Jimin and V argued about whether to eat dumplings before or after their rehearsal. It snowballed into a bigger argument, but the two eventually made up. Now, they're considered by some fans to have one of the strongest friendships among the members.
V and Jimin collaborated on the 'Map of the Soul: 7' song 'Friends'
These singers work together for BTS songs like "Life Goes On" and "Boy With Luv." For Map of the Soul: 7, they also created a song for just the two of them. As the subunit named the "95s," V and Jimin discussed their song "Friends" during a YouTube video.
"What happened was I had no idea this song would be included in the album," Jimin said, according to a translation on the video. "And after discussing with our producer this cute song came out. We never made a song about me and Taehyung's old days." 
"So, I thought why don't we try? That came up so we worked on it together," Jimin continued. "Taehyung made it so cool and funny, right?"
"This collaboration might've been too predictable," V added. "But because we're friends, I think the theme of this song is original and nice."