Are Any of the BTS Members Left-Handed?
You may know them as talented singers, dancers, and rappers, but some of these boys are multi-talented, and one is even ambidextrous, according to BTS fans. Which of the members in this K-pop group are left-handed? Who are the "righties" of the group? Here's what we know about the most popular boy band in the world.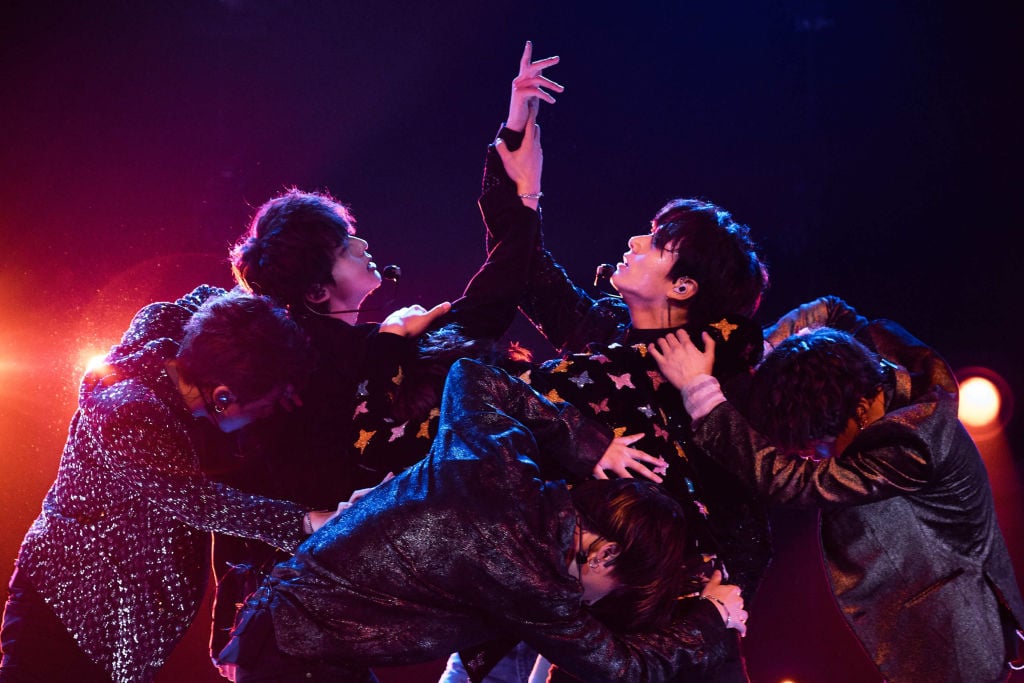 Six members of BTS are right-handed
Some say that left-handed people tend to be more creative and involved in the arts. However, there are seven members of this K-pop group and six of them are, reportedly, right-handed. That includes RM, J-Hope, Jungkook, Jin, Suga, and Jimin.
There is one other member of BTS, though, who sometimes uses his right hand. However, most of the time, his dominant hand is his left hand. That is, of course, the purple-loving dog owner, Kim Taehung, also known by his stage name, V.
V of BTS is, technically, left-handed, although some fans say he is ambidextrous
If you watch performances carefully, some fans learned that the singer and dancer of the group, V is a proud lefty. However, some fans reportedly saw V writing and throwing things with his right hand, making this member ambidextrous. (Let's face it: if any member were to be ambidextrous, it makes sense that it's V, who is often the most unique member of this K-pop group.) 
He is more comfortable using his left hand, though, as seen during a number of V Live recordings. Additionally, on social media, V stated that he is officially left-handed. That tweet followed one event by the BTS members, where they had to use a bow and arrow for archery. In ISAC, there's only a right hand set up, and he was clearly not as comfortable with it.
A majority of the population is right-handed, with lefties hovering at about 10% of the population. Some speculate that left-handed people are typically more creative, because of the side of the brain that is more often used. Being a lefty isn't all great, though. Research shows that left-handed people, both men and women, are more likely to live shorter lives and even are prone to more accidents.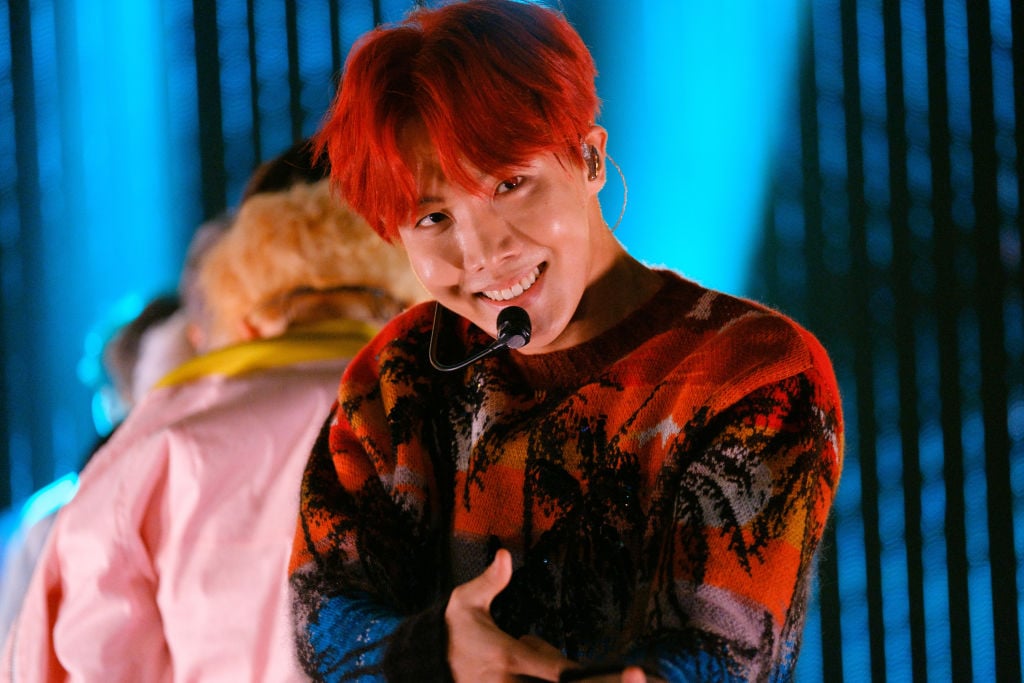 The BTS members are multi-talented, often participating in other activities
Aside from singing, dancing, and rapping in BTS, the members of this K-pop group have a few other hidden talents. That includes V, who plays the saxophone and would've been a saxophonist had he not joined the group. J-Hope was a tennis player who even got a bronze medal. (He got a bronze medal out of three teams… but that's neither here nor there.) 
Some of the members get to show off their creative sides with the web series, Run BTS. There, the boys arranged flowers, cooked, baked, and had fun competing against each other. They also, of course, record music together, including their 2020 release, Map of the Soul: 7.
RELATED: Could Halsey's 'Suga's Interlude' Surpass the Number of Streams Currently Held by BTS' 'Boy With Luv'?