Have the BTS Members Ever Shaved Their Heads?
The BTS members are known for their unique fashion senses, even partnering with brands like Louis Vuitton and Adidas. The BTS members also sport different hairstyles based on their music and performances.
Here's what we know about these idols and if they have, or would ever, shave their heads.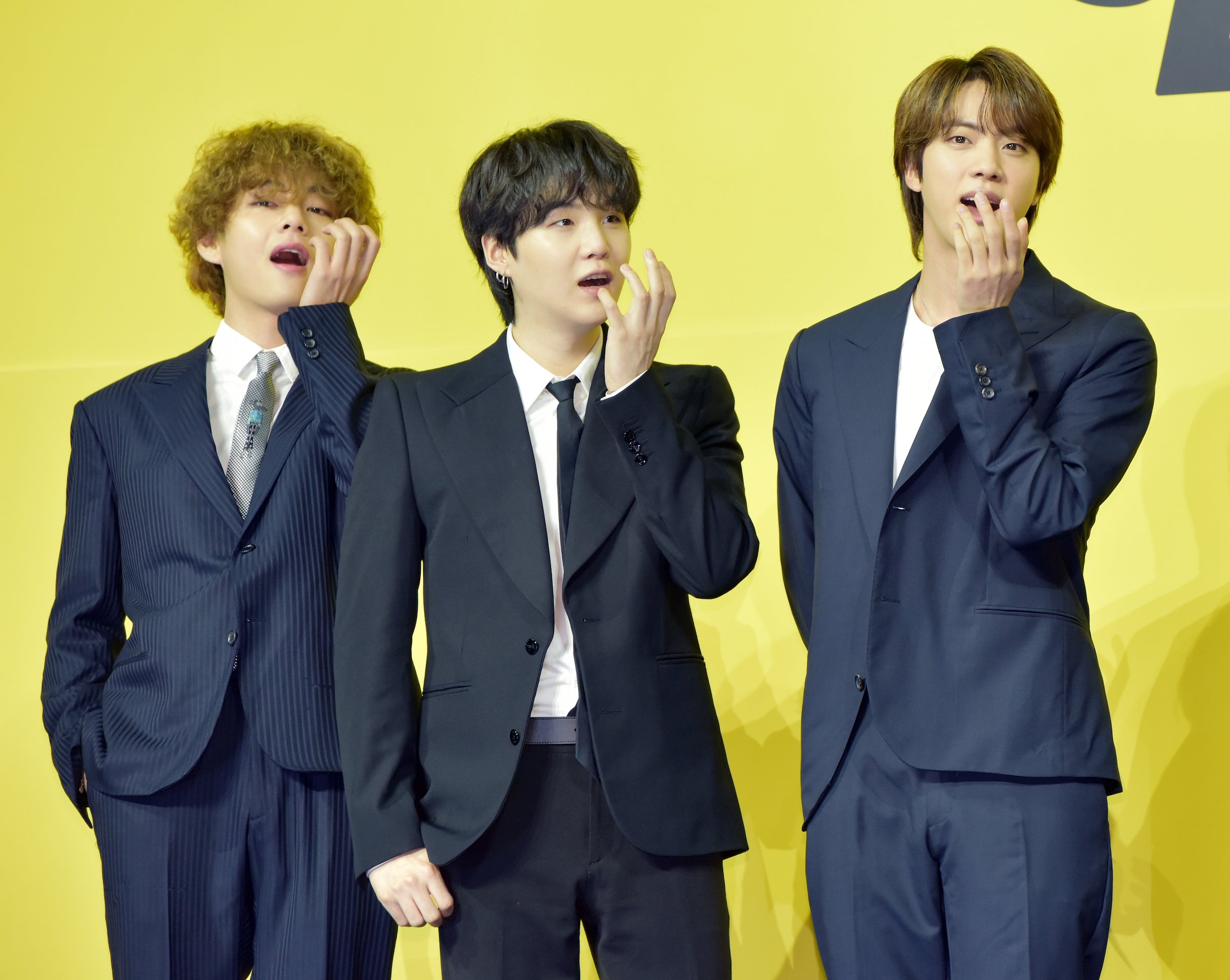 There are seven members in the award-winning K-pop group, BTS
They're smooth like butter. Jin, Suga, J-Hope, RM, Jimin, V, and Jungkook are the seven members of the award-winning K-pop group, BTS. Together, they created songs like "Permission to Dance," "Boy With Luv," and "Life Goes On." 
BTS performed at the Grammy Awards. They even earned a Grammy nomination, becoming the first K-pop group to do so. 
These artists also had some impressive brand deals and partnerships, including Adidas, FILA, and most recently, Louis Vuitton. When it comes to these K-pop idols and their hair, though, none of them have ever shaved their heads. Not yet, anyway. 
Have any of the BTS members shaved their heads?
Although these idols often sport different hairstyles, none of the BTS members have shaved their heads. Of course, there are plenty of memes from the BTS ARMY, potentially showing what the artists could look like if they were bald. (A poll from Amino Apps revealed that Jin would be the best-looking member without hair. He is Worldwide Handsome, after all.)
As adults, these members often shave their faces to appear clean and fresh. According to one fan on Quora, the BTS members also shave their legs when wearing shorts, especially in the "I Need You" era.
The BTS members sometimes sport different hairstyles
Some of the BTS members are pretty open about testing out new hairstyles on themselves. In 2018, Jin posted a video to Twitter with the translated caption being "my bangs." In it, he takes a pair of scissors and cuts off chunks of his hair in front of a mirror. 
According to one translation, during the video, Jin said while snipping away, "because I can't see the front, I will be cutting my hair. Oh, this is good! Oh, this is good! But something." 
In February 2021, Jungkook posted a picture on Twitter showcasing his freshly dyed blue locks, even revealing that he self-dyed this style. (In the past, Jungkook sported everything from blonde to pink to bright red hair.) During one interview with Facebook, Jimin revealed the next hair color he wanted to try. 
"I have done so many different hair colors, so I want to stop bleaching my hair now and keep the black hair for the time being," he said, according to one fan translation. 
Music by BTS, including their recently released album, Map of the Soul: 7, is available for streaming on Spotify, Apple Music, and most major platforms.