The BTS Members Sometimes Get a Discount for Being Famous — And They Sometimes Turn It Down
The BTS idols sell out stadiums and earn millions of views on their music videos. They collaborated with artists like Coldplay, Sia, Megan Thee Stallion, and Halsey. They can even impact the sale of milk with one tweet.
There was one moment that V specifically remembers as the first time he realized he was famous.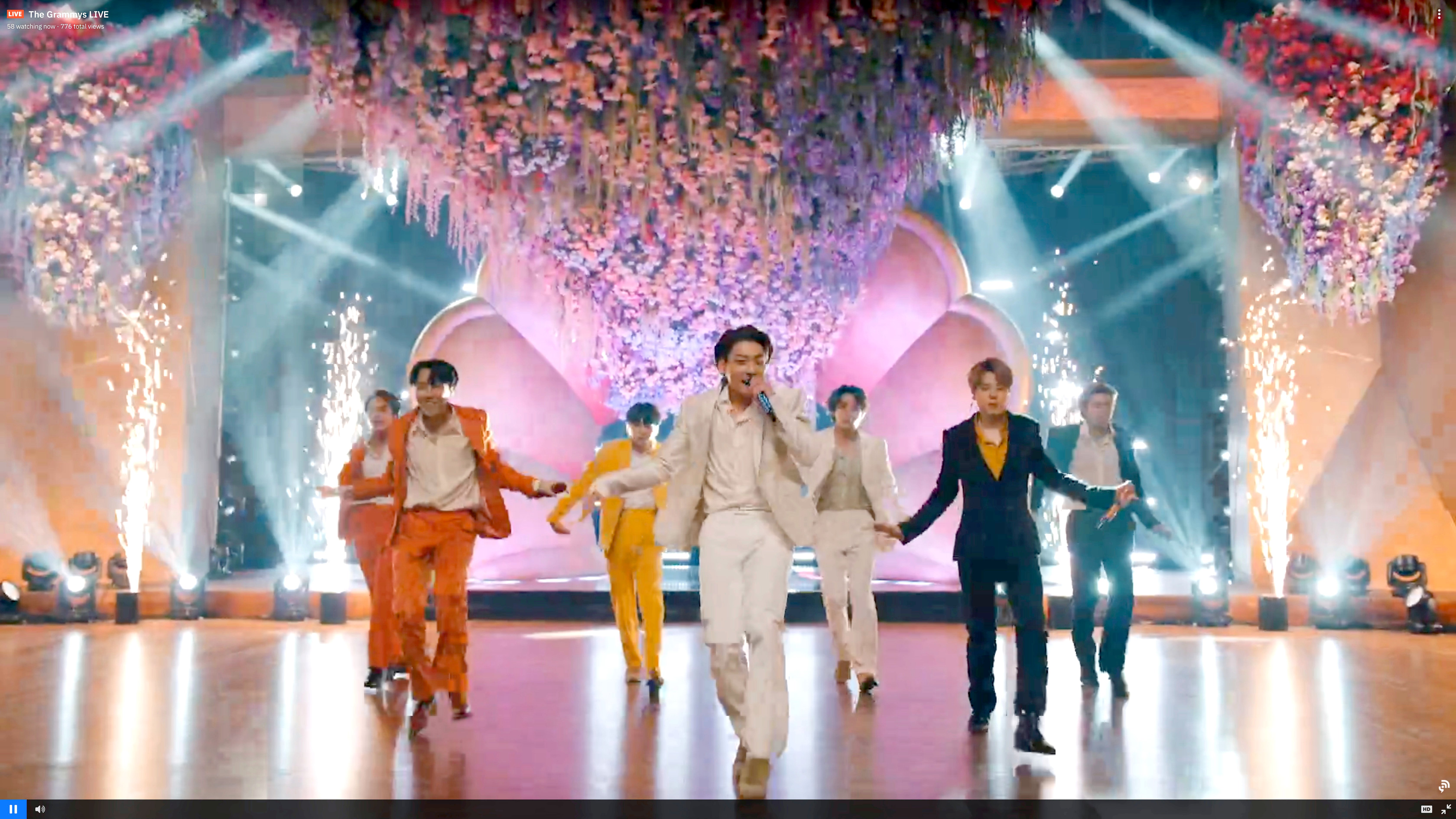 BTS is one of the world's biggest boy bands
This K-pop group went from performing local concerts to performing at the Grammy Awards. They earned their first Grammy nomination for "Dynamite" and made it to the No. 1 spot on Billboard's Hot 100 with songs like "Butter," "Permission to Dance," and "Dynamite."
BTS is also known for their massive fan base, the BTS ARMY, that gives these artists millions of streams on Spotify and even raises thousands of dollars for nonprofit organizations named by the boy band.
BTS wasn't always this famous though. Coming from a small label, these artists truly worked themselves from the ground up. Now, the BTS members sometimes receive discounts just for being famous. Some of the members, like Jin and Jimin, say they turn it down.
V first realized he was famous when he received a discount for being recognized
During one video for Vanity Fair, the BTS members saw how well they knew each other by answering questions and seeing which member came the closest to the correct answer. For one round, V was asked when did he first realize he was famous.
"When you went to a restaurant and received free food," Jungkook said, according to a translation on the video. After V said no, Jungkook answered, "when the stadium tour first started."
V said that was incorrect. After a few more guesses from the artists, Suga said the correct answer, which was "discount."
"There's definitely people that recognize you and give you a discount," Suga elaborated.
"When they offer me a discount, I tell them that I don't need it," Jin added.
Jimin said that he does the same thing. These members are pretty well off, which each member having a reported net worth of over $15 million. Some of these performers even created solo music, including Suga, who releases originals under the stage name Agust D.
BTS has several brand deals including one with Louis Vuitton
During another interview with Wired, the BTS idols confirmed that they do buy their own clothes. However, over the years, these artists received several impressive brand deals and endorsements. They brought the BTS Meal to McDonald's locations across the globe.
There was even a BTS line of merchandise available at select Starbucks locations. Recently, BTS became a brand ambassador for the French fashion house and luxury goods company, Louis Vuitton.
Music by BTS featuring Jin, including their recently released album, Map of the Soul: 7, is available for streaming on Spotify, Apple Music, and most major platforms.
RELATED: Is Jungkook the Last BTS Member to Create a Solo Song? Here's What We Know About 'Still With You' and the Mixtapes of These K-Pop Idols