Where Do the BTS Members Fall on the Mint Chocolate Chip Debate?
After working so hard on their upcoming album, the BTS members deserve a sweet, creamy treat. When it comes to which flavor, though, one is pretty polarizing. Here's what the BTS performers had to say about mint chocolate chip ice cream.
Jungkook and J-Hope like mint chocolate chip ice cream
These performers are pretty magical when they work together. Still, they don't exactly agree on everything. That includes the ice cream flavor mint chocolate chip, where some of the performers love it and others can't stand it.
Two of the BTS members on team mint chocolate chip include Jungkook and J-Hope. In fact, during one Bangtan Bomb video, fans saw the BTS member enjoying a treat with the rest of the boy band. Then he has another, discussing a few of his favorite and least favorite ice cream flavors.
"I like green tea, mint chocolate, [and] red bean popsicle," Jungkook said while munching on a treat in the video. "You know those fruity flavors? Sweet, tangy and tart, stuff like that? I don't like them. I like mild flavors."
RM definitely doesn't like this flavor
He may be the leader of BTS and an award-winning rapper in the group, but RM doesn't exactly like mint chocolate chip ice cream. According to Soompi, RM went so far as to say, "Combining precious chocolate with toothpaste flavor is sacrilegious."
That's not to say RM doesn't like ice cream. During one YouTube video, RM and Jungkook ventured off to find some ice cream. Jungkook loaded up his scoop with toppings, while RM just took a cone to go. When RM said he doesn't know why people like whipped cream, Jungkook responded, "harmony."
For another Bangtan Bomb, Jungkook and Jin hang around a soft serve machine, debating whether to try the swirl of strawberry and chocolate or just have chocolate alone. Again, Jungkook loaded his chocolate with sprinkles.
RELATED: Is Jungkook the Last BTS Member to Create a Solo Song? Here's What We Know About 'Still With You' and the Mixtapes of These K-Pop Idols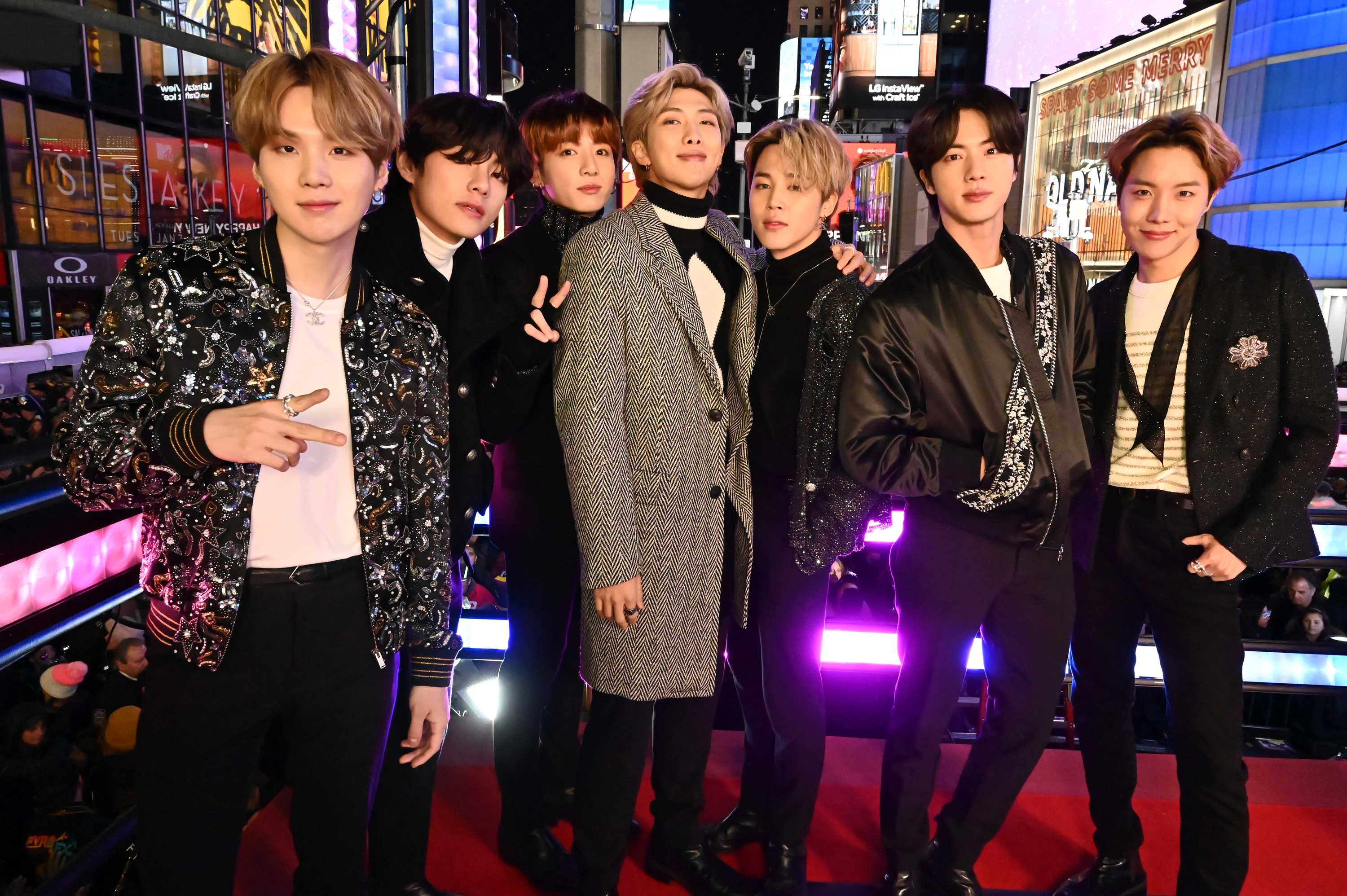 V, Jimin, and Jin also dislike this ice cream flavor
Jimin and V don't always agree, as fans learned about the whole "dumpling incident" on The Late Show Starring James Corden. However, the two singers, along with Jin, agree on one thing: they don't like mint chocolate chip ice cream. (Don't worry, though, these K-pop idols still like ice cream!)
These BTS members aren't afraid to share their love for sweets in their latest upbeat and colorful music video for "Dynamite." There, Jungkook holds a doughnut, while a few of the other members dance in front of an ice cream truck.
The "Dynamite" music video is now available on YouTube. Music by BTS, including their recently released album, Map of the Soul: 7, is available for streaming on Spotify, Apple Music, and most major platforms.
RELATED: Jimin From BTS Finally Puts the 'Dumpling Incident,' Mentioned During 'The Late Late Show With James Corden,' to Rest