Why Do the BTS Members Travel in Separate Cars?
Some of the BTS members own cars, while RM doesn't even have his divers license yet. While leaving concerts, some fans noticed that they travel in separate cars.
The BTS performers are behind award-winning and historic songs like "Dynamite," "Life Goes On," and "Boy With Luv." Over the years, however, they've purchased separate houses, apartments, and even cars. 
Here are some fan theories regarding why the BTS members sometimes travel in separate cars.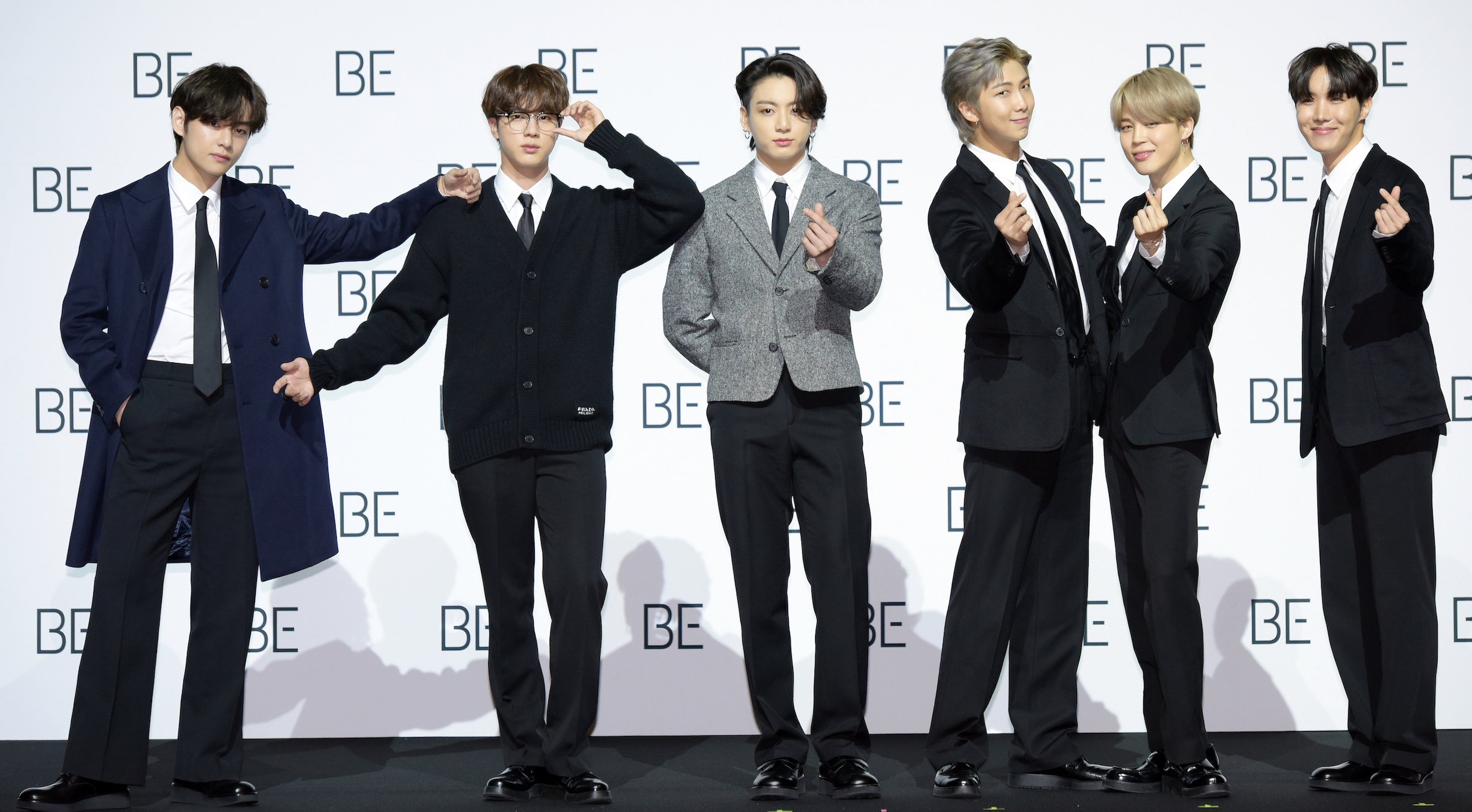 Why do the BTS members travel in separate cars?
RM, Jin, Suga, J-Hope, Jimin, V, and Jungkook make up one of the biggest boy bands in the world. Although they spend plenty of time together, some fans noticed that these performers sometimes leave concerts and interviews in separate cars. 
According to one fan on Quora, following their last concert of 2020, V left in a car by himself, while Jimin and Jungkook got into another car. The BTS members have not officially commented on their transportation situation, but some fans supposed the reasoning behind the separate cars.
The BTS members have their own apartments and houses
During their time as trainees and even after BTS debuted, this K-pop group predominantly lived together. As they became more popular, though, several BTS members branched out to invest in real estate.
Some fans think this could be a reason why the BTS members leave in separate cars — they now live apart from each other.
The BTS members could also travel separately for safety reasons. During one live stream, V said that the members fly on charter planes because commercial fights got "uncomfortable" with fans following them. 
"We travel separately on a chartered plane," V said, according to a translation from Soompi. "We also want to take a [regular] plane, but when we have long-distance or short-distance flights, some people find out in advance [which plane] we are taking and sit in the seats in front of us or next to us."
"In a situation like that, we can't rest comfortably. It was very uncomfortable," V continued.
Several BTS performers have their own cars, including the youngest member, Jungkook
Some of the BTS members now own their own cars. Jungkook now has his own Mercedes Benz, while Koreaboo states that V drives a Hyundai. RM, even though he's the leader of the K-pop group, still does not have his driver's license.
From time to time, BTS members are caught doing things in public. Once, Dispatch took pictures of Jungkook on his day off. He was traveling on a scooter, on his way to get milk at the convenience store.
The "Dynamite" music video is now available on YouTube. Music by BTS, including their recently released album, Map of the Soul: 7, is available for streaming on Spotify, Apple Music, and most major platforms.