The BTS Members Work Out Shirtless, According to Suga
ARMYs get a glimpse into BTS' workout routines, thanks to videos posted to social media. During one YouTube video, Suga shared what it's like when exercising in the gym with RM, Jungkook, and Jimin.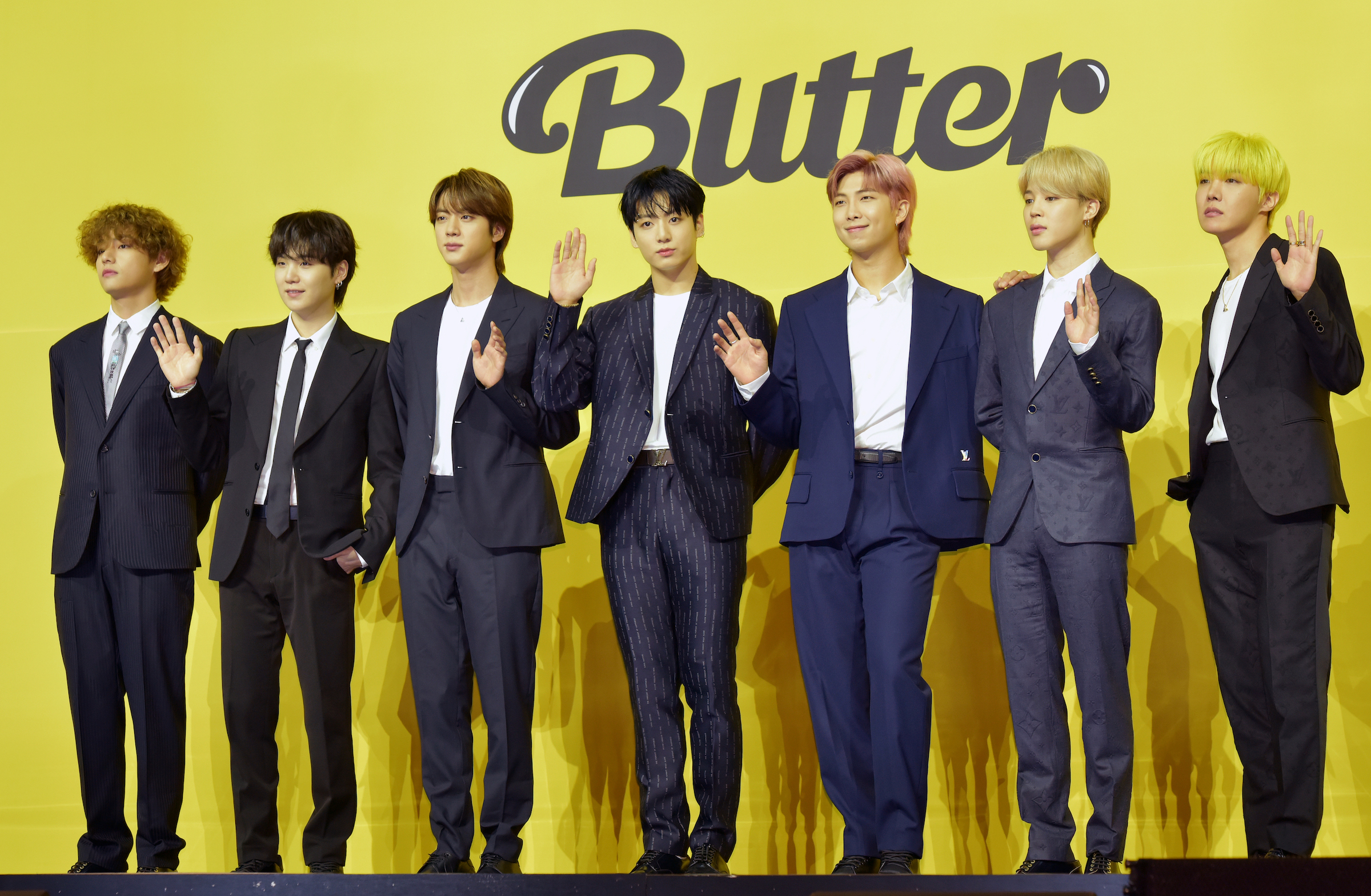 The BTS members shared a few tips for staying healthy mentally and physically
Jin, Suga, J-Hope, RM, Jimin, V, and Jungkook make up the award-winning K-pop group, BTS. They debuted over seven years ago, earning praise for their music, fashion, empowering message, and "visuals."
When the members watched a video from when they first debuted, Jin and RM mentioned how they starved so much back then. Now, however, the BTS members are fairly health-conscious, both physically and mentally. 
They often encourage fans to eat and embrace their individuality with the "Love Myself" campaign. Jin even has his own food-themed live stream series, titled "Eat Jin." Some of the artists in this K-pop group even exercise together. During one video, Suga offered a glimpse into their gym life.
Suga shared that some of the BTS members work out together shirtless
During the 2021 BTS Festa, the artists shared some of their favorite ways to exercise. Some shared that even years prior, the performers would help each other stay in shape, making that one of their favorite times together.
"Right before our debut, all of us worked out so hard," J-Hope said, saying that he missed working out with the other members. RM cut it, saying that he, Jungkook, Suga, and Jimin still work out together. Jin, V, and J-Hope don't exercise as often.
"If you come to the gym, you can see soldiers like in movies. We're like, 'yes, baby! go, go,'" Suga said, imitating himself lifting weights. "When you open the door you'll see us shirtless saying, 'we're awesome, yes!'"
Jimin added that when he feels his muscles growing, he looks at himself confidently in the mirror. Of course, some BTS fans took to social media, sharing their surprise at the members working out together shirtless. 
The BTS members often share their love for exercise and staying healthy
This wouldn't be the first time the BTS members talked about working out together. In 2019, one BTS member posted a video to Twitter of Jungkook exercising. The post earned over a million likes. Jungkook also shared videos of his boxing progress.
During an interview with BBC, a few of the BTS members shared that they de-stress by working out. That includes one of the singers, Jimin, who said, "After you go for a run and sweat, your mood gets better and you sleep better."
Music by the K-pop group, including "Butter," is available on most major streaming platforms.