Which BTS Members Wrote 'Yet to Come' From 'Proof'?
The BTS members often write and produce their own music and 'Proof' was no exception. Here's what we know about which BTS members wrote 'Yet To Come.'
They earned a Grammy nomination for "Butter," collaborated with Coldplay for "My Universe," and broke YouTube records with "Dynamite." BTS returns with new music in 2022, announcing three new tracks will appear in their upcoming full-length album, Proof. Here's what we know about the single "Yet To Come." 
BTS announced their album, 'Proof,' and its corresponding premiere date — June 10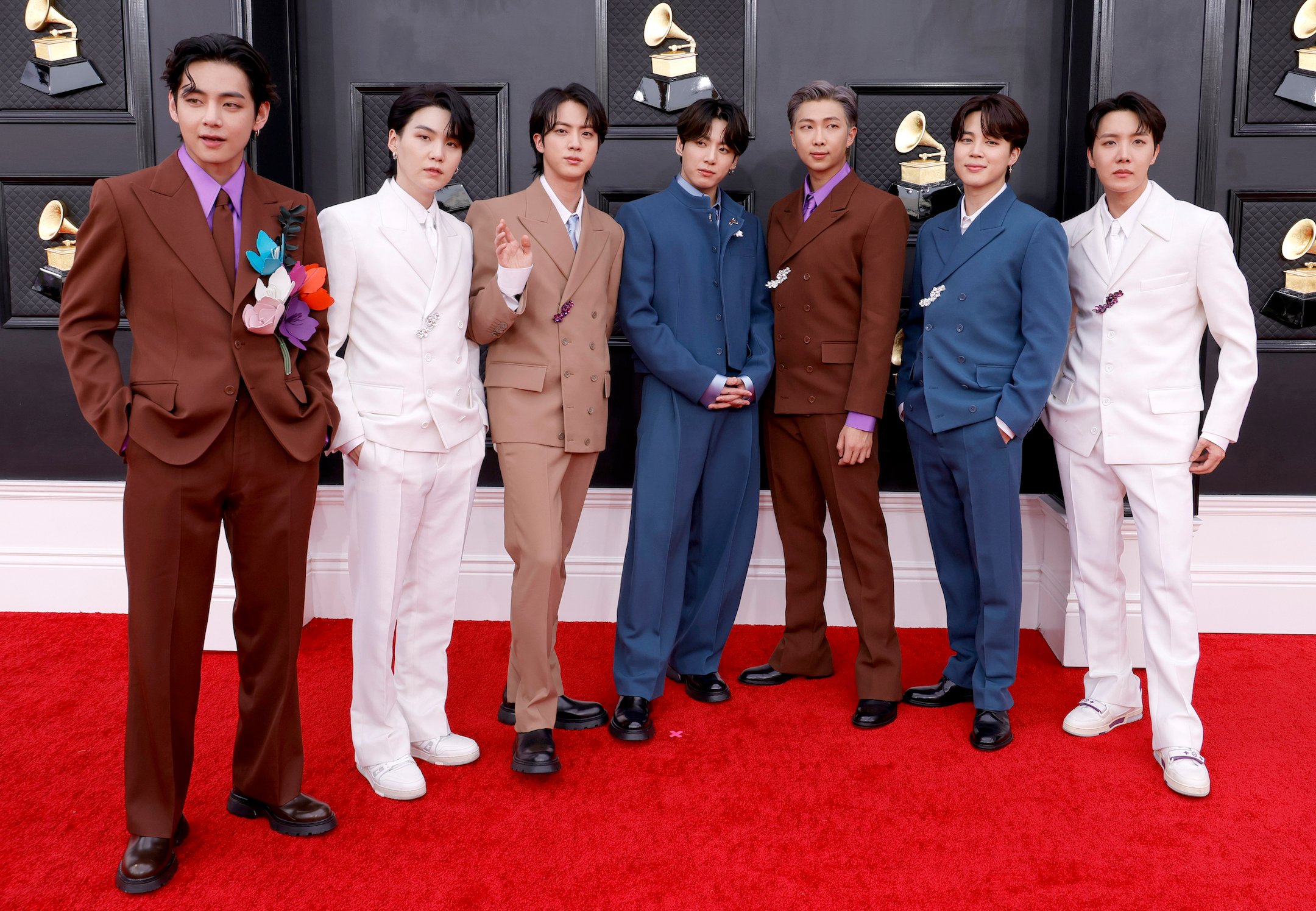 One of the world's biggest boy bands is making a comeback. Hot off the heels of their 2022 Grammy performance and their Permission to Dance on Stage concerts in Las Vegas this K-pop group announced their upcoming album, Proof.
"After ceaselessly sprinting forward since 2013, BTS is celebrating their 9th anniversary this coming June. It is all thanks to ARMY who have sent us your unwavering love and support," Big Hit's announcement read, according to Teen Vogue. 
"The BTS anthology album that embodies the history of BTS will be released as they begin a new chapter as an artist that has been active for nine years to look back on their past endeavors," the statement continues.
The title references BTS' already released songs, including "We are Bulletproof : the Eternal" and even the translated band name — bulletproof boy scouts. As a celebration of BTS' future, this album features three entirely new songs by the K-pop group. That includes one titled "Yet To Come."
Which BTS members wrote and produced 'Yet To Come' from 'Proof'?
As the title single of Proof, BTS announced "Yet To Come" in 2022. This single and its corresponding artwork references BTS' The Most Beautiful Moment In Life era, which took place in 2015 and 2016.
"Yet To Come (The Most Beautiful Moment)" is included on CD 1, as noted in the official tracklist. The song was produced by Pdogg and written by Pdogg, MAX, Dan Gleyzer, and BTS' RM, Suga, and J-Hope.
As Proof's lead single, BIGHIT Music announced this song's official music video teaser would premiere ahead of BTS' album — at midnight KST on June 9, 2022. The "Yet To Come" full-length YouTube video premieres at 1 pm KST on June 10, 2022.
BTS included other original songs on 'Proof'
There are three new songs from the band listed on Proof. That's "Yet To Come," "Run BTS," and "For Youth." "For Youth" credits several musicians as official co-songwriters, including BTS' J-Hope, RM, and Suga. "RUN BTS" lists RM, Suga, and J-Hope as songwriters, as well as the youngest BTS member, Jungkook. 
Additionally, this album will include demo versions of already-released originals. That includes Jin's "Epiphany," Suga's "Seesaw," and J-Hope's demo version of "DNA." The song "Tony Montana" will be available for streaming, featuring Jimin's vocals and produced in part by Agust D (Suga).
ARMYs already shared their excitement for the upcoming release, streaming songs by BTS on Spotify and Apple Music. Proof will be available on most major streaming platforms beginning on June 10.