BTS: The Most Comforting Quotes From the Band's 'Dear Class of 2020' Speech for When You Need Encouragement
On June 7, BTS encouraged graduates and people around the world during their commencement address for YouTube's 'Dear Class of 2020.'
On June 7, BTS delivered a commencement address for YouTube's Dear Class of 2020. While the members' speech was geared towards recent graduates, some of the messages are timeless. For those who need encouragement during these challenging times, here are the most comforting quotes from BTS's commencement address.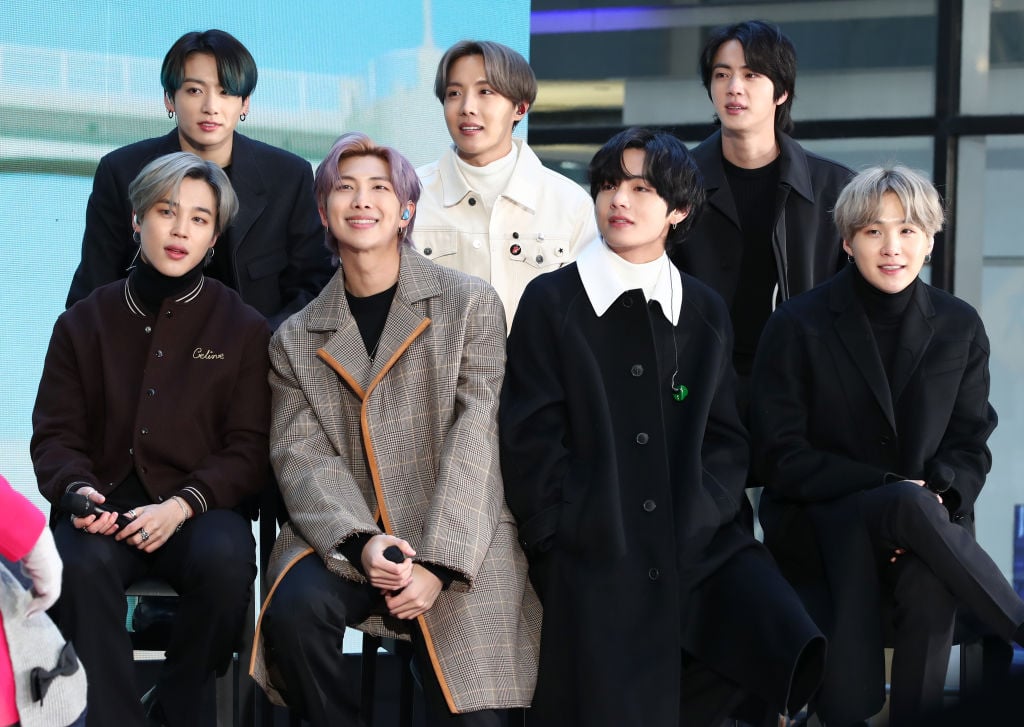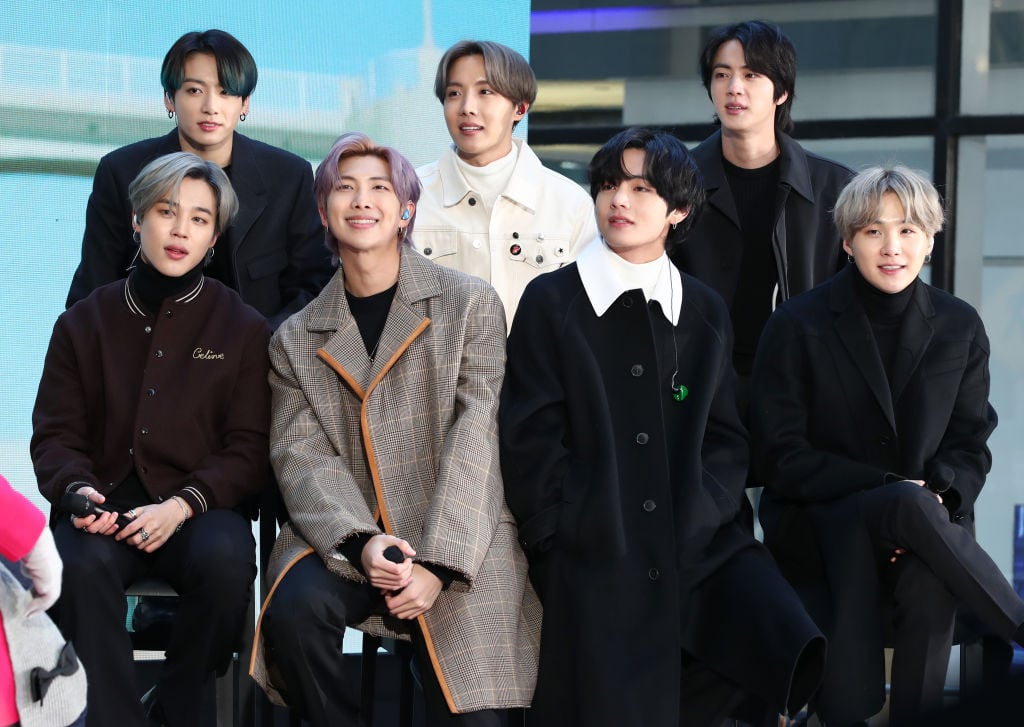 Jungkook motivated graduates to keep learning
In BTS's speech, Jungkook told viewers that after watching a video of his past graduation, he feels he has grown a lot since then, and he encouraged 2020 graduates to keep moving forward in life.
"I recently watched that video again, and it made me wonder. Did that child really grow to become me? RM mentioned that he still sees himself in the boy in the graduation picture, but I feel like I've come a very long way," Jungkook said. "All I've done is continue on, but even today, I continue to learn new things. So here I stand today with my members, with faith in myself, my members, and the world. And I hope you also will do the same for yourself and move forward."
Jin told graduates to move at their own pace in BTS's speech
Jin gave viewers of Dear Class of 2020 advice that everyone needs to hear at some point in their lives. The BTS singer reminded people not to compare themselves to others and that it is all right to move at their own pace.
"Sometimes, I'd feel restless, watching my friends go on far ahead of me… I soon realized that their pace was not my own. What held me together during those times was a promise I made with myself: "to take it slow." I'd go at my own pace, steadily," Jin said. "If any of you feels lost in the face of doubt or uncertainty, or the pressure of starting anew, don't rush. Take a deep breath. You may find that any moment can be turned into an opportunity. Allow yourself to take it easy. Take it one step at a time."
Suga always gives good advice
Fans of BTS know that Suga always gives stellar advice because he is so introspective. The Korean band's Dear Class of 2020 speech was no exception.
"One small person can dream the biggest dream, paint the largest picture, and make endless possibilities come true… Take your hands off of what you can't control, and get your hands on what you can change… The only thing we can control is ourselves. Get your hands on the changes you can make, because your possibilities are limitless," Suga told graduates.
Jimin showed his compassion during his speech
Sometimes, instead of advice, what people need is emotional support. During BTS's speech, Jimin provided compassion to those watching the graduation special.
RELATED: BTS Performs 'Boy With Luv,' 'Spring Day,' and 'Mikrokosmos' for 'Dear Class of 2020' and It Hit ARMY Directly in the Feels
"I am worried for everyone. I think about your health, and whether you're doing okay, whether you are holding on tight during a time when nothing seems to go as planned, whether your body and mind are all safe and sound. I hope you are all doing well, but if things are not okay even in the slightest, we send you our most sincere consolation with all our hearts…," Jimin said. "Remember there is a person here in Korea, in the city of Seoul, who understands you."
J-Hope reassured graduates in BTS's speech
Using his own experience, J-hope provided words of reassurance that graduates need to trust themselves.
"I'm not much different from all of you. At times, I feel as though I've reached a dead end as I perform and make music," J-Hope said. "There will be times in your life when you question your own decisions, whether it be about your major or your profession, whether you have the right choice, whether you are doing well or walking the path of failure. And when you do, remember: You are the leader of your own life."
BTS's V encouraged viewers to follow their passions
During his speech, V told recent graduates to "listen" to their heart as they move through life.
"In all honesty, I wasn't born with the talents of singing and dancing, and wasn't much the persevering type either. I began later than my friends and was lacking in some aspects, but I soon developed a joy and passion for singing and dancing. This joy motivated my persistent efforts, and has led me to where I stand today," said V.
"If there is anyone out there who cannot see where they should go from here forth, I urge you to listen to your heart. Things may feel a little difficult right now, but somewhere out there, luck and opportunity is waiting for you. I believe that," he concluded.
RM gave final words of encouragement to graduates
For the final remarks of BTS's Dear Class of 2020 speech, RM assured graduates that despite these uncertain times, they will create something amazing.
"The recent unforeseen events completely changed our plans, and the sense of loss and anxiety we felt then are still with us today. The fear of an obscure future as our daily lives turn upside down, is a moment of realization of the self, the realization of what makes me a true me, myself," said RM.
He continued, "For us, our way of remembering and communicating is to make music. For you, it could be anything. In our music, and in our hearts, and in the time that we break out of ourselves, we're alone but also together. We may be seeing each other through just a camera in this small screen, but I know your future will bloom to something much bigger and magnificent."