What Is BTS' Most Popular Song as of 2021?
BTS is a chart-topping and award-winning boy band. With several historic releases, it's hard to pinpoint the K-pop group's most famous song. From "Butter" to "Dynamite," here are a few of their most monumental releases.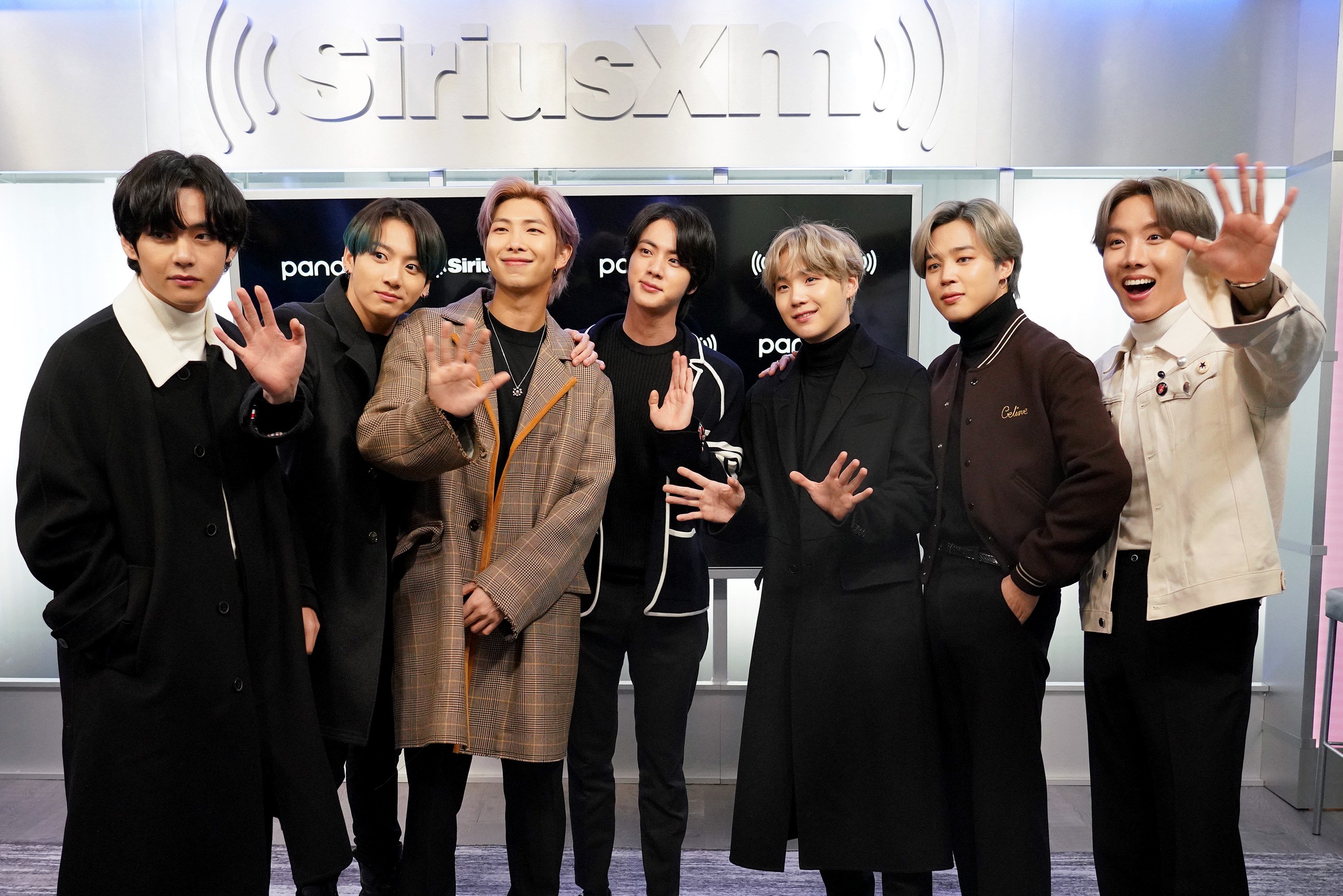 Some of BTS' most popular songs include 'Boy With Luv,' 'DNA,' and 'On'
So much has changed since the coronavirus (COVID-19) pandemic, especially for this boy band and its global recognition. Some songs brought groundbreaking awards, nominations, and records for this K-pop group. That's especially true of BTS' song with Halsey, "Boy With Luv."
Before BTS debuted "Dynamite" and "Butter," "Boy With Luv" became the YouTube music video with the most plays within a 24-hour period. The Map of the Soul: Persona track held the most Spotify plays, just edging out other fan favorites like "Fake Love," "Blood, Sweat, & Tears," and "DNA."
These performers even made history as solo artists. Jimin became the first Korean artist to have three solo songs on Spotify with over 50 million streams each. Jungkook became the first K-pop artist with a Spotify advertisement paid for by fans, promoting his song "Euphoria."
BTS also became one of the first bands to perform in an empty Grand Central Terminal in New York City, showcasing their Map of the Soul: 7 song "On." Due to the pandemic, though, this boy band canceled their 2020 world tour, instead releasing groundbreaking songs like "Life Goes On" and "Dynamite."
'Dynamite' brought BTS their first Grammy nomination
These artists are lighting up the music charts like "Dynamite." Once released, this song became BTS' first No. 1 hit on Billboard's Hot 100. The music video broke BTS' previous record for the most views within 24 hours, earning over 100 million plays.
BTS also earned their first Grammy nomination for "Dynamite," becoming the first K-pop group to do so. As a result, some ARMYs consider "Dynamite" the most impactful BTS song, marking the beginning of a new era for the K-pop group.
"We're just thankful for the support and attention that we've received, not only from our fans but our peers…," Jungkook said during a Grammy interview. "And it's an incredible honor to be the first Korean pop artist to be nominated for a GRAMMY, and we hope that this is just the beginning. A win would be significant not only for us but for many who pursue diversity in music."
Other successful BTS songs include 'Butter' and the 'Butter' remix featuring Megan Thee Stallion
"Dynamite" wouldn't be the only all-English song created by this K-pop group. "Butter" is currently the BTS music video with the most views in 24 hours, earning 108.2 million plays and surpassing the record previously held by "Boy With Luv" and "Dynamite."
Since its debut, this single earned over 600 million Spotify plays. Weeks later, this K-pop group premiered its Megan Thee Stallion version of the song, with "Butter" again returning to the top of Billboard's Hot 100 music chart.
"Permission to Dance" also earned recognition, particularly on social media platforms like TikTok, where fans showcased their best dance moves alongside the K-pop idols. Jimin and V's song "Friends" appears in Marvel's Eternals.
Music by BTS, including Map of the Soul: Persona, is available on Spotify, Apple Music, and most streaming platforms.