What Is BTS' Most Popular Song off of 'Be (Deluxe Edition)'?
Hot off of the heels of their August 2020 single, "Dynamite," BTS released an "introspective" album, titled Be (Deluxe Edition.) This collection included new hits, including "Life Goes On," which BTS performed for several award shows.
What made Be so special for BTS fans was the fact that the boys had a large role in writing and producing the songs. Jungkook even directed the music video for "Life Goes On," with the other members later teasing him for his love of centering people. 
Here are some of the songs with the most streams from BTS' latest album, titled Be (Deluxe Edition.)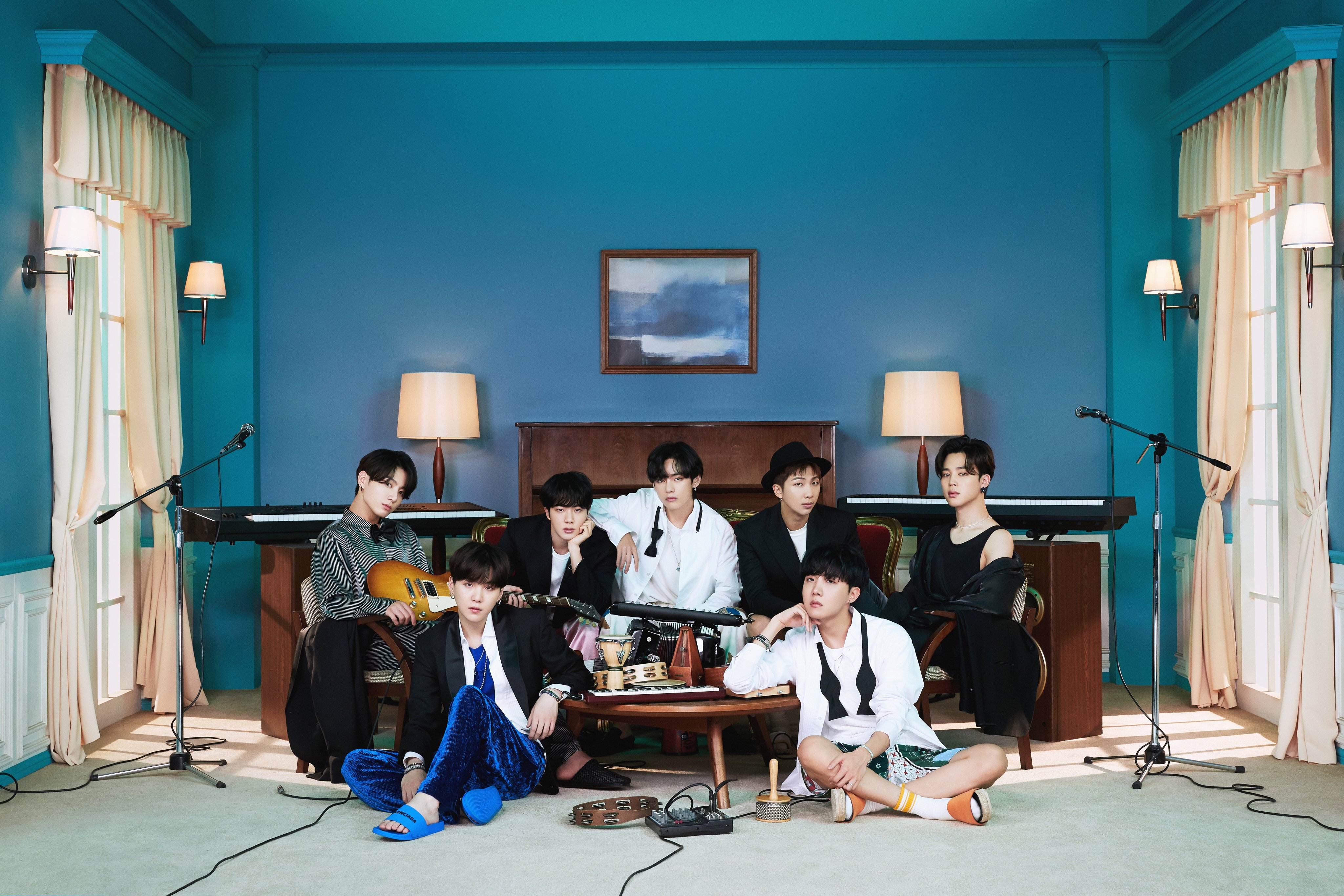 The most popular song from 'Be' is 'Dynamite'
This song almost wasn't released by the K-pop group. However, wanting to give their fans a fun and upbeat song to dance to, in August 2020, BTS released their first all-English single, titled "Dynamite."
This song eventually became their first Billboard No. 1 and their first Grammy nomination. In terms of plays on Spotify, "Dynamite" has the most streams out of any song off of Be, however, that could be because it was released earlier than the other songs. As of January 2021, it holds over 600 streams. 
'Life Goes On' earned over 150 million plays on Spotify
Another song sparked by the coronavirus (COVID-19) and the experiences of these performers, "Life Goes On" is one of the title tracks from the 2020 album. 
When BTS visited Good Morning America, The Late Late Show with James Corden, and the 2020 American Music Awards (virtually) this was the song that they showcased. As a result, each YouTube video earned millions of views from BTS fans.
'Blue & Grey' holds over 50 million plays on Spotify
Another song off of Be was written in part by singer and dancer V, who also previously wrote solo songs like "Winter Bear" and "Snow Flower." The artist took some real-life inspiration while writing this song and in turn, it earned over 50 million plays on the streaming platform. 
"I'm an easygoing, you know, laid-back person, but I was stretched too thin and I was starting to sputter," V said during his Weverse interview, according to All K-pop. "What I mean is, I was having a really tough time, and thinking, 'What's waiting for me at the end? It's important to be successful, but I'm also trying to be happy, so how come I'm not happy right now?'" 
"That's when I started to write 'Blue & Grey,'" he continued. Other popular songs from this November 2020 album include "Fly To My Room," "Telepathy," and "Stay," each holding over 40 million plays on the platform.
The "Life Goes On" music video is now available on YouTube. Music by BTS, including their recently released album, Be (Deluxe Edition,) is available for streaming on Spotify, Apple Music, and most major platforms.