Why Did BTS Name Their Upcoming English Song 'Dynamite'?
Here's what we know about BTS' upcoming single, titled 'Dynamite,' and what fans can expect from this new, colorful, and retro era for the K-pop group.
Hot off the heels of "Stay Gold" and the Japanese version of Map of the Soul: 7, BTS is back with a new single. This one is titled "Dynamite" and fans literally expect it to "blow up" with success. 
Not much has been revealed about the upcoming BTS single. However, thanks to one live stream, viewers learned a little more about what makes this song "dynamite." 
BTS is releasing a song entirely in English, titled 'Dynamite'
The wait is over, ARMYs — this boy band is back with new music. BTS announced that this August, they will release a new, exciting, "explosive" single, titled "Dynamite." This single, according to the members of the K-pop group, will be entirely in English. 
This wouldn't be the first time they've sang a majority of a song in English. Even V released "Winter Bear" as a solo song using the foreign language. It will also feature a completely new feel from some of their other work released in 2020, including "Black Swan" and "On."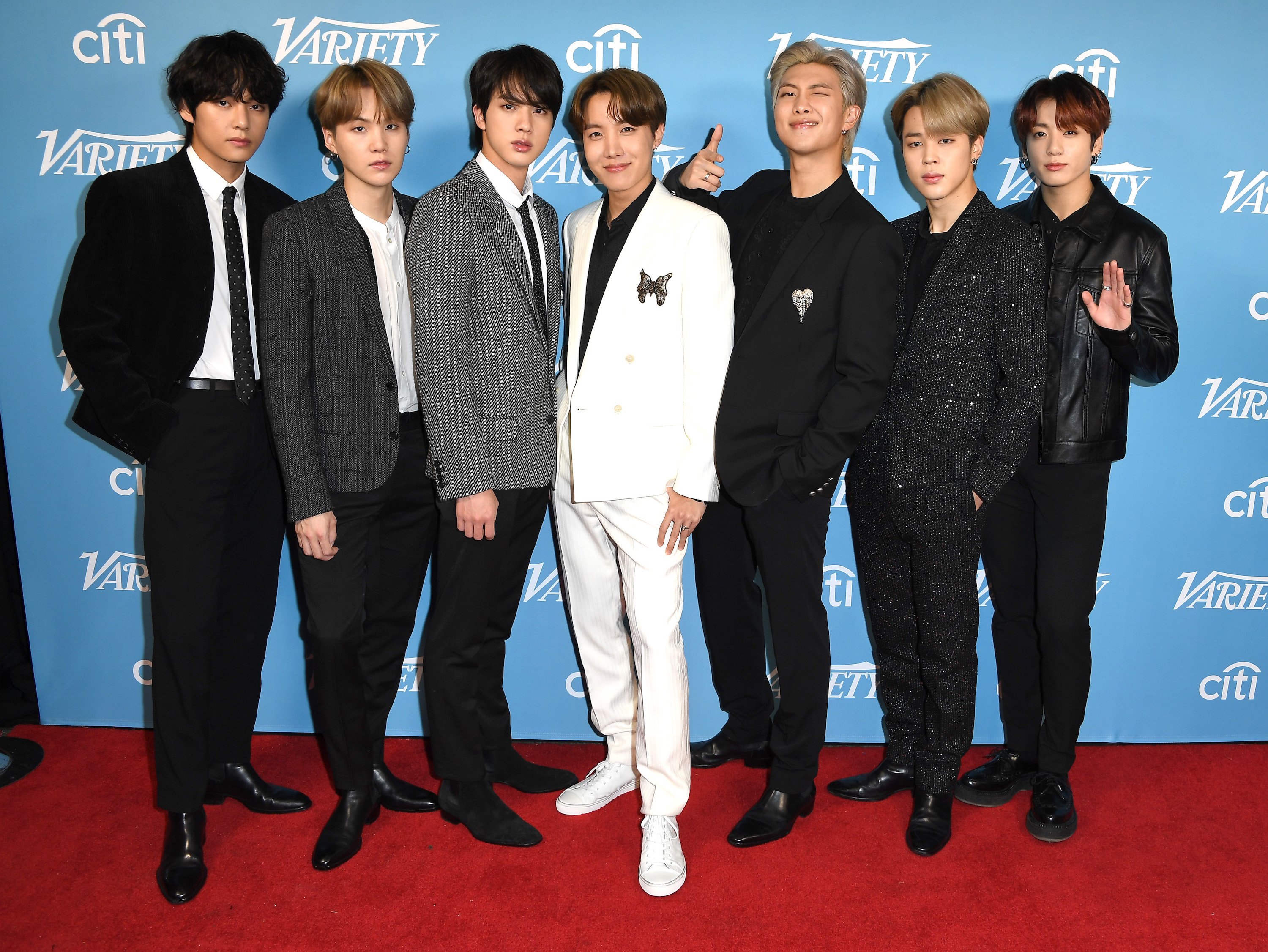 BTS shared what makes this new single 'fresh'
Aside from being performed entirely in English, the vibe of this new era holds somewhat of a bubblegum retro feel to it, thanks to promotional pictures. Some expect the song to hold some of the same vibes. According to the BTS members, something uplifting is exactly what everyone needs right now. 
"We needed a breakthrough during these unforeseen times, so we worked on this new song," the septet revealed during a  live stream on July 26, according to Teen Vogue. "This is a new challenge for us as well." 
"When we first heard and recorded the song, we were energized and our spirits were lifted up. We can't wait to share this song with you all and enjoy it together," they continued, sharing that this song is "upbeat" and "totally new and fresh." The title could have something to do with that change. 
When does 'Dynamite' debut?
Some fans predict this song will literally "blow up," breaking a number of records already previously held by the K-pop group. Their 2019 release, "Boy With Luv," because YouTube's most-streamed video in the first 24 hours of its release. Map of the Soul: 7 was the first album of 2020 to sell 500,000 "pure copies," according to Forbes.
Other fans predict this song could even be the start of a new era, prompted by new promotional pictures on the BTS Official Instagram. Of course, ARMYs have to wait until the premiere date to find out more about this song.
"Dynamite" debuts on Aug. 21, 2020. Until then, music by BTS, including their recently released single, "Stay Gold," and Map of the Soul: 7, is available for streaming on platforms like Spotify and Apple Music.