BTS Officially Exist in the MCU Thanks to 'Eternals'
Eternals, the newest Marvel Cinematic Universe film, premiered on Nov. 5. The new MCU movie features "Friends," a song sung by BTS members Jimin and V, on its official soundtrack. In the movie, BTS are mentioned by a character, making Jin, Suga, J-Hope, RM, Jimin, V, and Jungkook officially canon in the MCU.
[Spoiler alert: This article contains spoilers for Eternals.]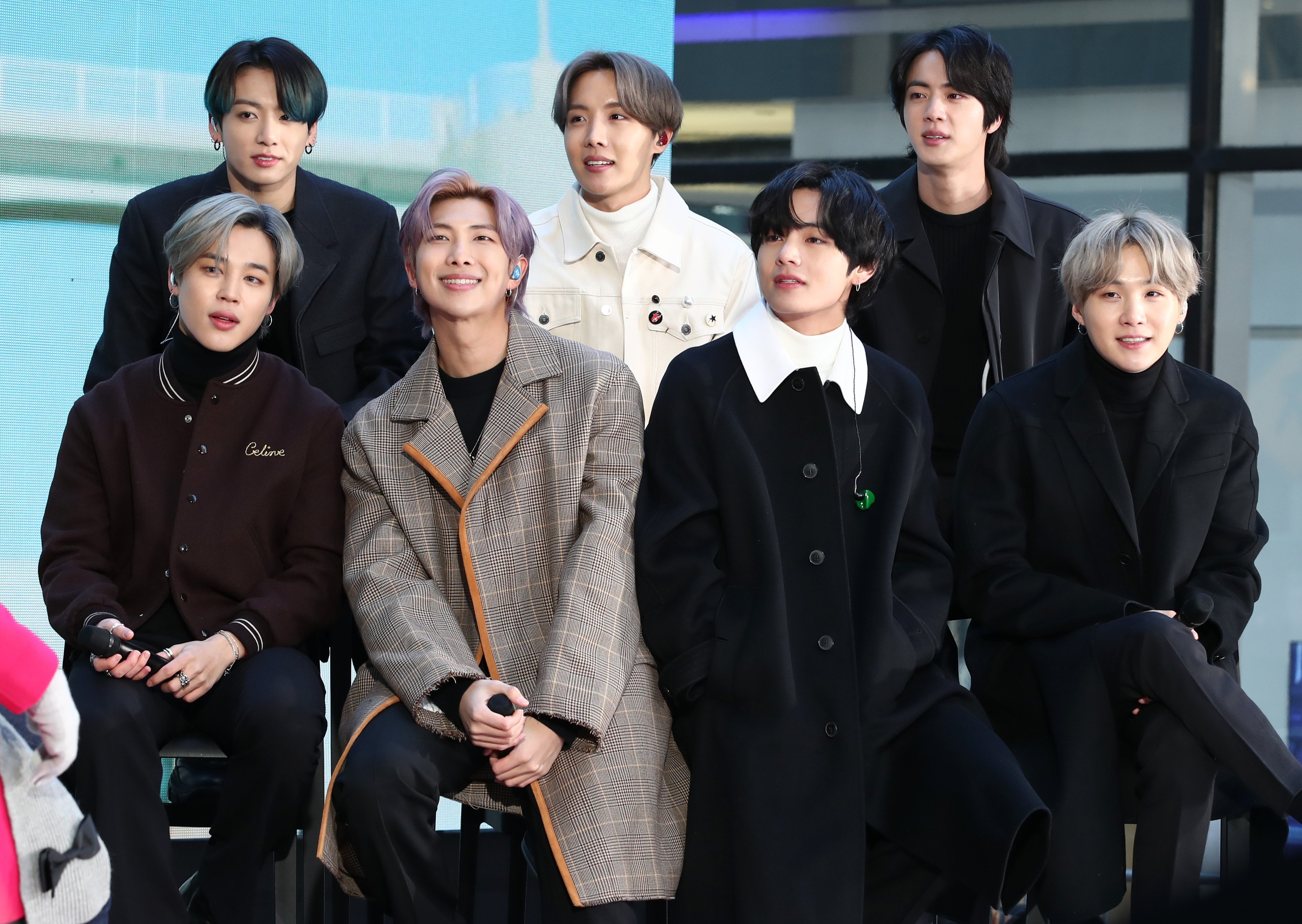 BTS were almost mentioned in 'The Falcon and the Winter Soldier'
The Falcon and the Winter Soldier stars Anthony Mackie as Sam Wilson/Falcon and Sebastian Stan as Bucky Barnes/Winter Soldier. Danny Ramirez appears in the Disney+ series as Joaquin Torres.
In an interview with Collider, Ramirez revealed that a joke about BTS was almost included in the finale of The Falcon and the Winter Soldier, saying:
"There's not much that didn't make the cut, but there's a really funny moment in that last episode… I could see why they had to cut it based on, I think maybe licensing, who's to say. But it's this little ad-lib about how 'I wish we were all more like the boy band BTS.' Because I was like, I thought we could be more like RM. And so it was a fun little thing and there was a little dance that went with it. So yeah, that was a little bit of something where that would have been cool. But [the scene] was more about the dynamic between us and it still got to be a moment between me and Sam, which was the most important."
BTS are mentioned in 'Eternals'
While the joke about BTS did not make it into The Falcon and the Winter Soldier, the band was mentioned in Eternals. Because of this, the popular band now also exists in the MCU.
Eternals stars Gemma Chan as Sersi, Richard Madden as Ikaris, Kumail Nanjiani as Kingo, Angelina Jolie as Thena, Kit Harington as Dane Whitman, Brian Tyree Henry as Phastos, Lauren Ridloff as Makkari, Lia McHugh as Sprite, Barry Keoghan as Druig, Don Lee as Gilgamesh, Harish Patel as Karun, and Salma Hayek as Ajak.  
In a brief moment in Eternals, Kingo is working on a film set when the Eternals show up under the guise of his "friends from college." When they insist he must join them, he complains that the members of BTS are supposed to be on set the next day.
BTS' song 'Friends' is featured in 'Eternals'
Not only are BTS mentioned in Eternals, but the band's song is also featured in the movie. After Kingo comments about BTS in the film, the band's song "Friends" plays in the next scene.
"Friends" was originally released on the septet's studio album Map of the Soul: 7, which dropped on Feb. 21, 2020. The song is a sub-unit track and is performed by Jimin and V.
With the song, V and Jimin sing about their friendship and strong bond. Jimin co-produced and co-wrote the track.