Does BTS Have a Private Jet?
RM, Jin, Suga, J-Hope, Jimin, V, and Jungkook are some of the world's biggest performers. Whether they're doing interviews, filming music videos, or performing live, the BTS performers often fly overseas, sometimes taking charter planes. 
Here's what V had to say about his experience on commercial flights.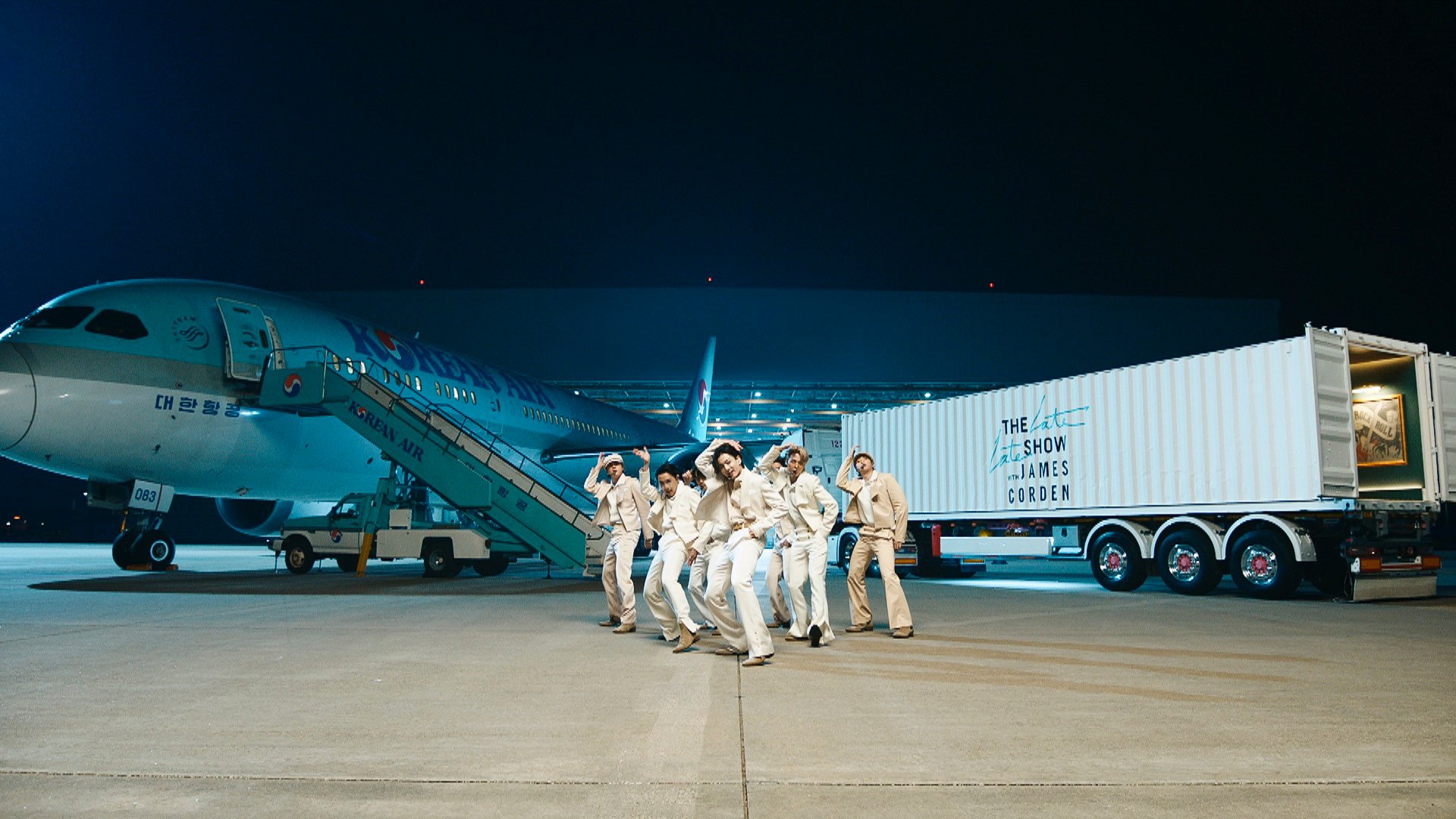 BTS travels on chartered planes
They're one of the biggest boy bands in the world, earning a Grammy nomination for their song "Dynamite." They also perform in stadium shows across the globe, intermittently doing interviews overseas. 
When it comes to their transportation, these members often fly from country to country. According to V, however, these performers took commercial flights in the past. Now, however, they fly on a chartered plane. This could be due to their rise in popularity and Bit Hit's financial situation, but it's also a matter of safety. 
V said why BTS can't take commercial flights anymore
It's not just for the convenience of a private plane. During one live stream, V shared his experience taking commercial flights. He said that the members avoid taking commercial flights because of fan experiences in the past.
"We travel separately on a chartered plane," V said, according to a translation from Soompi. "We also want to take a [regular] plane, but when we have long-distance or short-distance flights, some people find out in advance [which plane] we are taking and sit in the seats in front of us or next to us. 
"In a situation like that, we can't rest comfortably. It was very uncomfortable," V continued. He described the situation with "sasaeng," or obsessive, fans as "very scary. Of course, the BTS members have not traveled as much as they anticipated during 2020 and 2021 due to the coronavirus (COVID-19) pandemic. 
BTS jumped on a plane for 1 performance of 'Dynamite'
There were a few different themes explored with BTS' 2020 releases. For "Life Goes On," that included making the most even though time felt stalled. For "Dynamite," that included an upbeat and positive message to inspire fans. 
When BTS (virtually) performed on The Late Late Show With James Corden, the members performed songs off of Be (Deluxe Edition,) including "Life Goes On" and "Dynamite." For the "Dynamite" performance, they all performed alongside and inside some of Korean Air's planes. 
After hopping on the airplane, they ended up on what looked like the set of James Corden's talk show, complete with the green couch and The Late Late Show With James Corden-themed mugs. 
The "Life Goes On" music video by BTS is now available for streaming on YouTube. The K-pop group's deluxe album, titled Be, is available on Spotify, Apple Music, and most major streaming platforms.