BTS' Rapper, Suga, Is Practicing His Singing Skills: 'The Members Don't Think Much of It'
Suga is a multi-talented rapper. He can play the guitar and produces most of BTS' music. This artist revealed that he's also working on his singing skills, sharing that it's not out of the question for him to sing on future BTS tracks. 
Here's what we know about the "Interlude: Shadow" performer.
BTS' Suga is a rapper, dancer, and producer for the award-winning K-pop group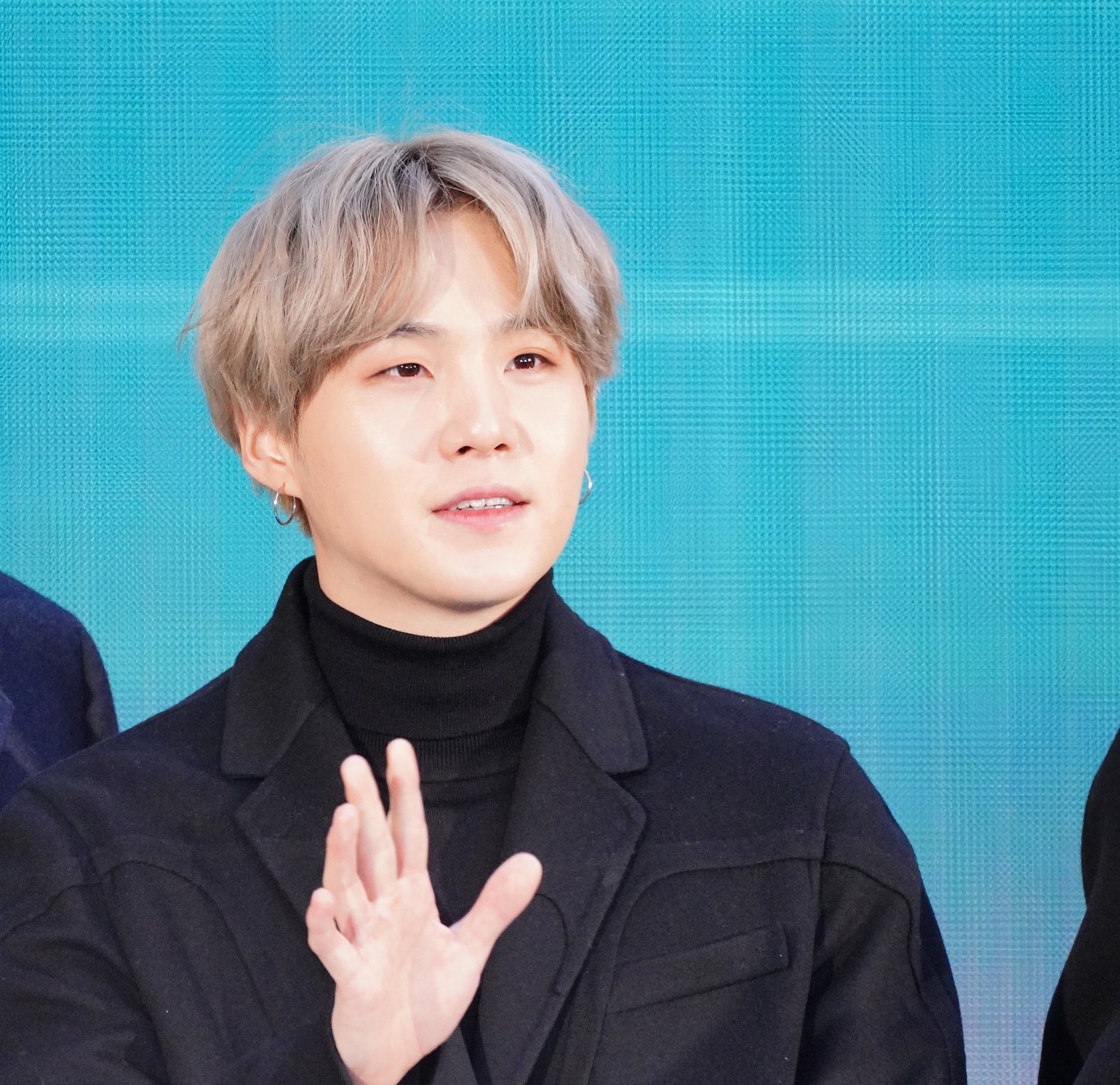 With seven members in BTS, these idols often take on specific roles. RM, J-Hope, and Suga function as members of the "rap line," performing on songs like "Outro: Tear" and "Dis-ease." All of BTS' members appear as dancers for group numbers "Boy With Luv," "Butter," and "Permission to Dance." 
Sometimes, however, the BTS members have a chance to explore other creative avenues. As a fan of photography, V acted as a creative director for Be (Deluxe Edition), while Jungkook took on the role of a director for the "Life Goes On" music video. 
V even shared his love for the Cypher series with a live rap performance of "Cypher, Pt. 3." During one interview, Suga revealed that he was working on his singing skills, adding that he might even sing on one of BTS' future songs.
BTS' Suga revealed that he's been practicing singing
Aside from writing and producing BTS' songs, Min Yoongi can play the piano and guitar. He also revealed that he worked on his singing, even if the other members haven't mentioned it much.
"I haven't played my guitar as much these days, but I'm practicing my singing," Suga said during an interview with GQ Magazine. "The members don't think much of it, but I've gained courage, thanks to those who like my voice." 
"And I do really like genre crossovers," the rapper added. "I mean, we live in a time with little to no genre boundaries. So can't you picture me singing in the future?"
Suga already semi-sings on already-released BTS songs, including "Dynamite" and "Permission to Dance." As a member of the rap line, however, he was excluded from tracks "00:00 (Zero O'Clock)" and "The Truth Untold."
BTS' Suga has even more creative freedom with his solo music, released under the stage name Agust D
Outside of his work with BTS, Suga also releases solo music under the stage name Agust D, a nod to his birthplace, "Daegu Town." That includes "Daechwita" and its corresponding music video. 
"I can show a more raw side to myself," Suga said of his Agust D persona during an interview with Time Magazine. "It's more that I made the music I wanted to make, rather than fixating on attempting something new."
Even with his solo music and his feature on Halsey's "Suga's Interlude," the artist mostly raps. With several projects looming on the horizon, though, fans can potentially expect some singing from the "Interlude: Shadow" performer.