BTS Reveals 'Dynamite' Is the Title of Their New Single and Fans Already Know It Will Be a Summer Anthem
BTS just revealed the title of their new song is 'Dynamite,' and ARMY already knows it will be the summer anthem 2020 needs.
The anticipation is building for BTS's upcoming single. On Aug. 3, 2020 at midnight KST, Big Hit Entertainment revealed the new BTS track is called "Dynamite" with a teaser poster. The song will drop on Aug. 21, 2020 and will be an upbeat summer anthem.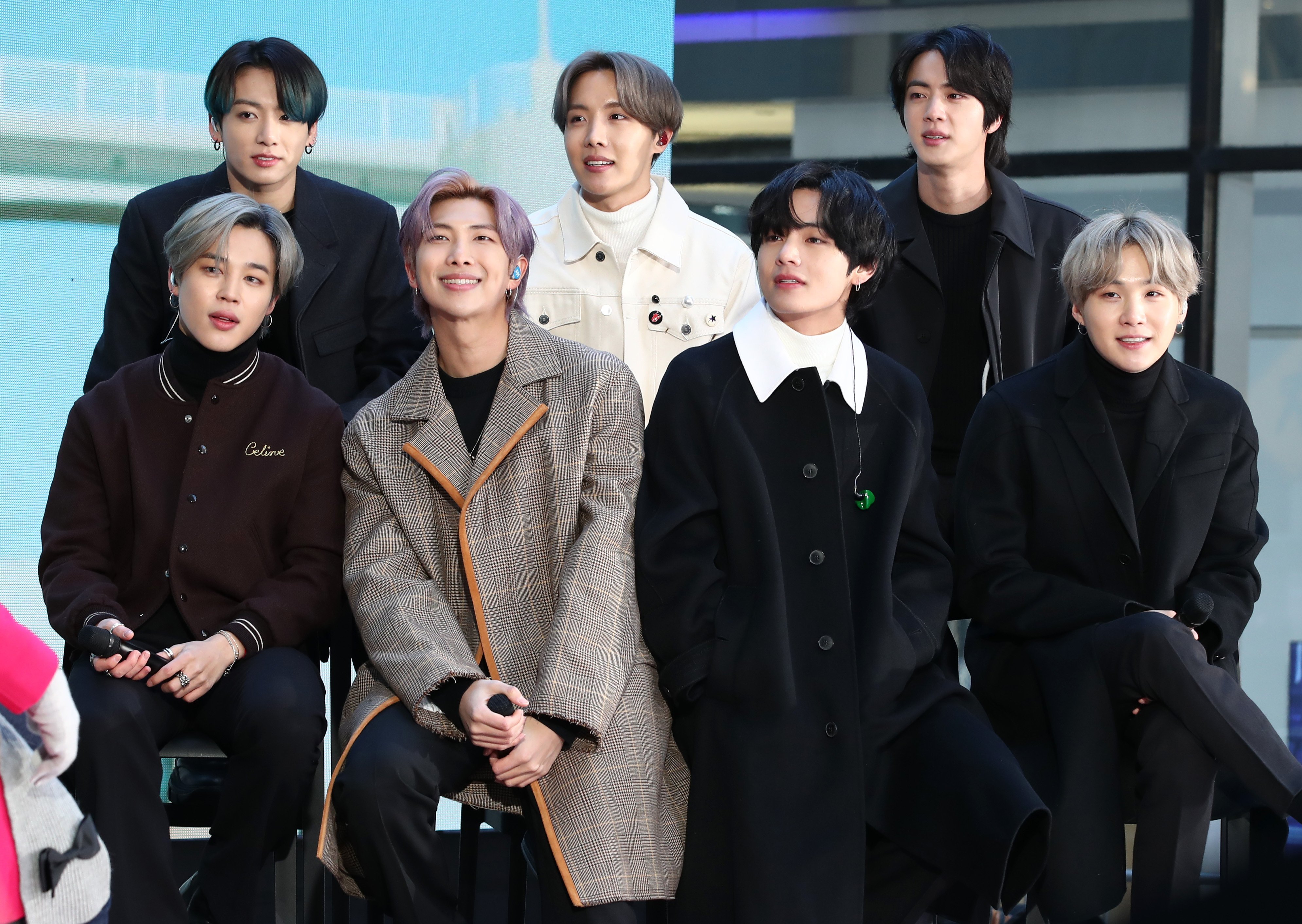 The band announced the song in a VLIVE
On July 27, 2020, Jin, Suga, J-Hope, RM, Jimin, V, and Jungkook held an audio VLIVE broadcast. During the VLIVE, the Korean band announced they would be releasing a new song in August.
"We have prepared a new single for ARMY, set for August 21. We are preparing an album for the second half of this year, but decided to first release a single because we wanted to reach our fans as soon as possible. Due to COVID-19, people around the world have been going through tough times and we wanted to share some positive energy with our fans," the group said in the broadcast.
While BTS did not originally share the name of their new song, they did tell fans that it would feature English lyrics.
"The song is upbeat and sung in English, just like 'MIC Drop' and 'Waste It On Me,'" they said. "We thought that the song sounded perfect as it is in English. We recorded the guide version and felt that the result was something totally new and fresh."
BTS continued, "We also needed a breakthrough during these unforeseen times, so we worked on this new song. This is a new challenge for us as well. When we first heard and recorded the song, we were energized and our spirits were lifted up. We can't wait to share this song with you all and enjoy it together."
BTS's new song is called 'Dynamite'
Based on what BTS said in their VLIVE announcement, ARMY knows to expect an upbeat song that will bring joy to listeners. Columbia Records recently began a countdown for the song featuring bright colors, giving off a cheerful vibe.
On Aug. 3, 2020, Big Hit Entertainment posted a teaser poster for the single at midnight KST. The teaser revealed the single's title is "Dynamite," and the poster features a pink background with bright colors. BTS's social media accounts changed so the layouts reflect the announcement of the song title.
RELATED: BTS: The Best Moments From 'Bang Bang Con The Live'
BTS fans can't wait for 'Dynamite'
Based on the single's promotions, "Dynamite" is shaping up to be the optimistic summer song that 2020 needs. On Twitter, "#BTS_Dynamite" began trending immediately after the song title was released. It is clear from fans' reactions that ARMY cannot wait for Aug. 21, 2020.
Fans have been quick to notice the teaser's retro feel. Combined with BTS's performances from "Bang Bang Con The Live," fans think "Dynamite" will be like nothing BTS has ever released.
"ITS AN ENGLISH SONG, WITH A RETRO CONCEPT??? YALL HEARING THIS???? THIS BOUT TO SAVEEEEE THE WHOLE MUSIC INDUSTRY @BTS_twt #BTS_Dynamite," one fan tweeted.
"The meaning of Dynamite is 'the power to overcome any obstacles that stand in ur way' The title name is perfectly aligned with BTS #BTS @BTS_TWT #BTS_Dynamite," wrote a Twitter user.
"we will not survive retro bts #BTS_Dynamite@BTS_twt," tweeted a fan.