BTS' RM Dislikes Seafood, but Still Enjoys This 1 Fish-Based Dish
RM loves bicycles and visiting art galleries. However, it's pretty well-known by BTS fans that this rapper doesn't like seafood. During one interview, RM elaborated on some of the seafood dishes he still enjoys, including sashimi.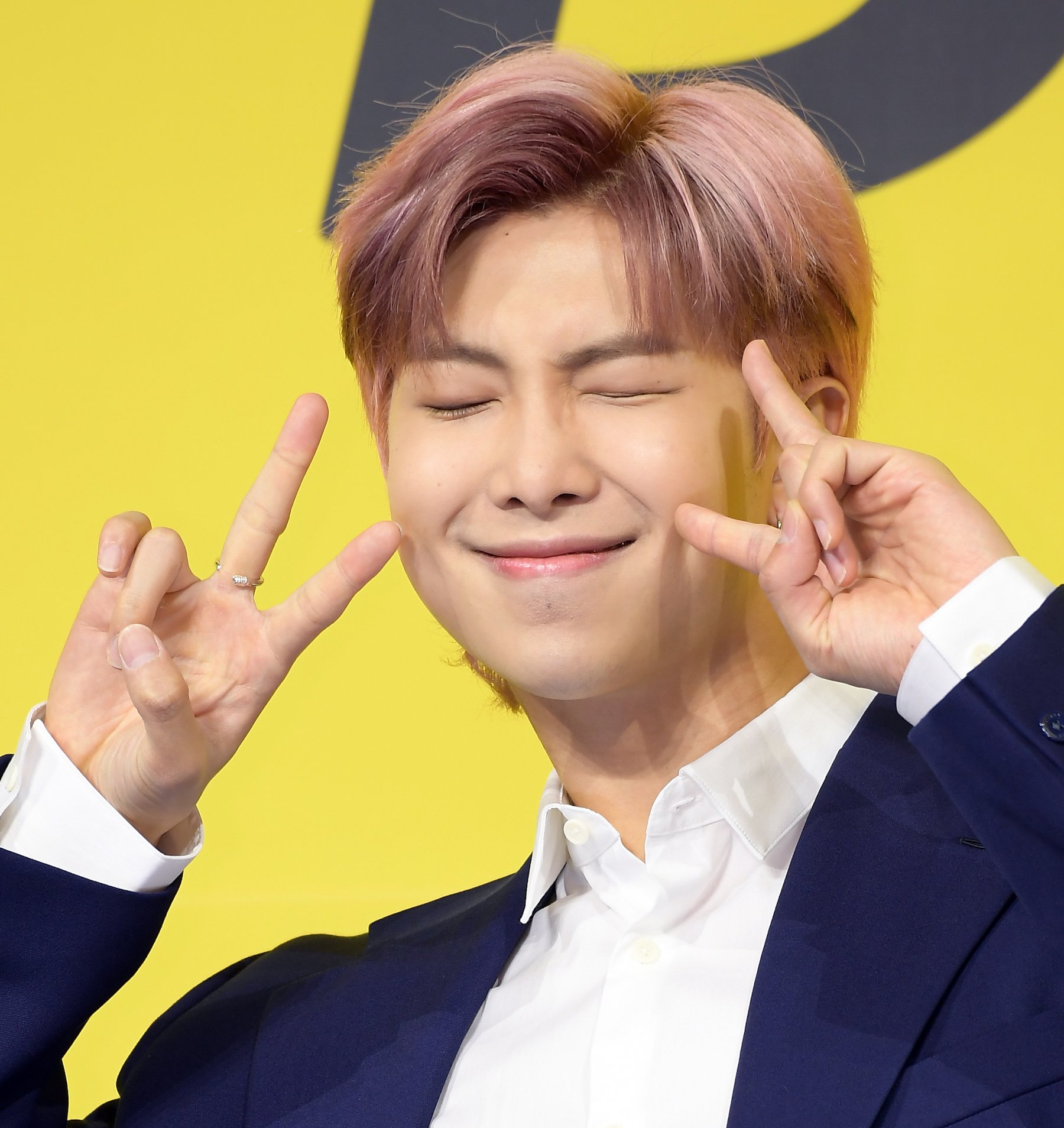 RM is the leader of the K-pop group, BTS
He's known as the unofficial "God of Destruction" by BTS fans. RM is also a rapper, songwriter, and dancer for this K-pop group, performing on songs like "Boy With Luv," "Permission to Dance," and "Life Goes On."
RM is the solo artist behind the mono mixtape. Additionally, this artist recorded a single with Lil Nas X, "Seoul Town Road," later performed by the boy band at the 2020 Grammy Awards.
Fans also learned about RM's life outside of BTS. This performer loves art, nature, and riding his bicycle (especially because he doesn't have his driver's license yet). He also shared some of his favorite foods with ARMYs.
RM doesn't like seafood but still enjoys sushi and squid
It's been over 7 years since this K-pop group debuted, and of course, fans learned much about these idols. Still, there are some things that facts don't know yet. During one video interview with Billboard, each BTS member shared unique facts about themselves. 
J-Hope shared that he can finish an entire bottle of wine by himself. The group leader, RM, shared that he loves small, cute things despite his physical appearance. He also described some food items that he enjoys.
"Though I don't particularly like seafood, I can still eat sushi, sashimi… and squid," RM said in English. "I like squid, actually."
"Squidward is the best," RM said according to a translation on the video, referring to the animated character from Spongebob Squarepants. This idol often shares his love for specific foods during interviews.
While on The Late Show Starring Jimmy Fallon, RM shared that a classic late-night snack in Korea is fried chicken and beer. If he had to pick a favorite food, though, it would be anything with meat.
What are the favorite foods of other BTS members?
The BTS members are pretty honest when it comes to their favorite foods. J-Hope even released a song with Becky G titled "Chicken Noodle Soup." Suga and V often share their love for the fast-food restaurant Panda Express. As a group, though, this boy band collaborated with the chain restaurant McDonald's.
According to fans on Quora and Koreaboo, RM isn't the only member who dislikes seafood, as Jimin has expressed that he doesn't prefer fish. There are a few other seafood items that the boys stay away from, like Jin, who reportedly dislikes oysters.
RM's solo songs are available for streaming on music platforms like Spotify and Apple Music. Other productions featuring RM, including the "Permission to Dance" music video, is available for viewing on YouTube.
RELATED: BTS' RM and Suga Reveal How Hateful Comments Have Affected Them