BTS' RM Explains What 'Namjooning' Means to Him
Some call him the "God of Destruction," others call him "Mr. President." When BTS members (or fans) are acting like RM, they often use the verb "Namjooning." What exactly does it mean to "Namjoon?" Where does this word come from?
Here's what RM had to say about his phrase sometimes used by the BTS ARMY.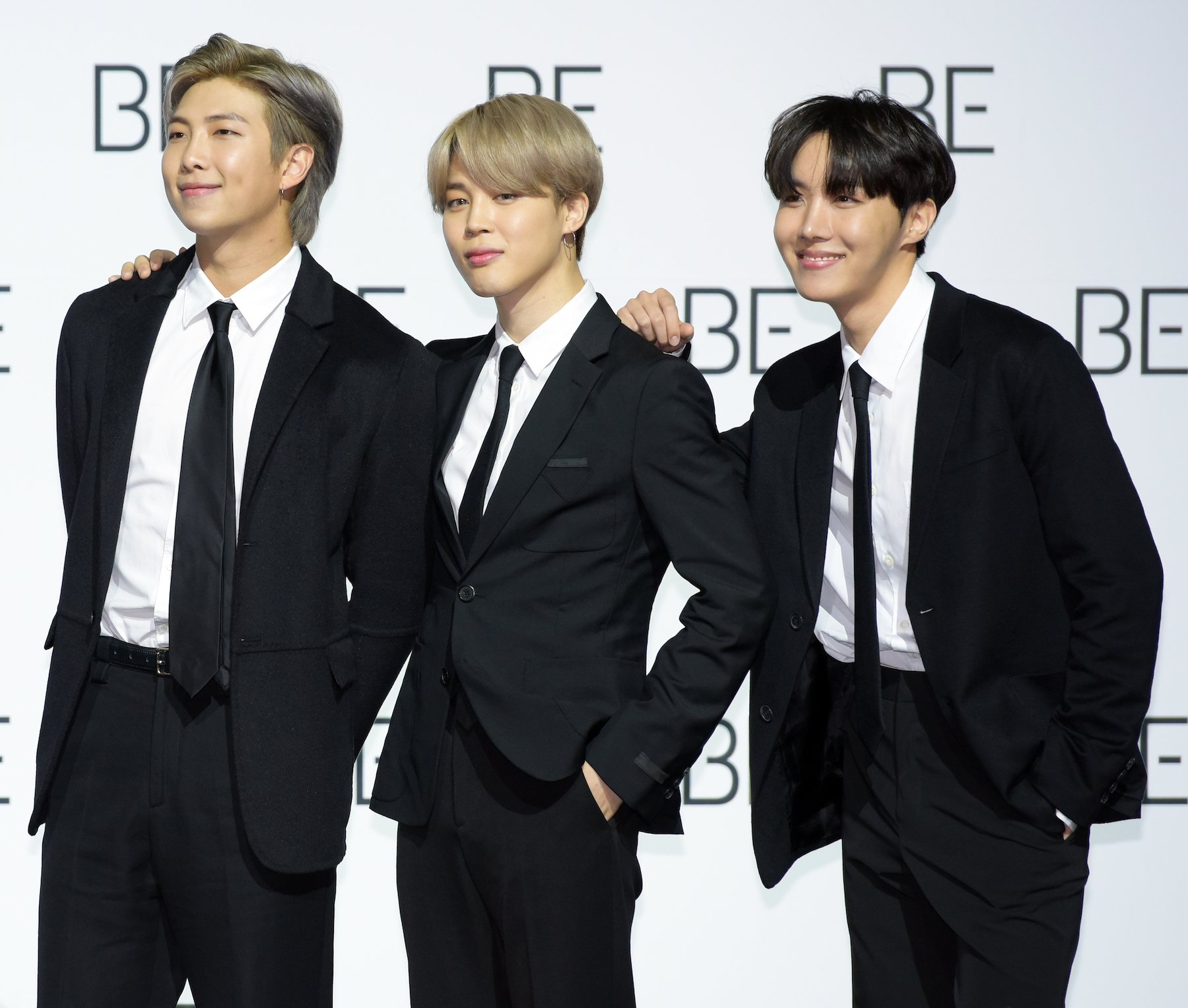 BTS' RM explained what 'Namjooning' is
He's a rapper, dancer, songwriter, and the leader of the award-winning K-pop group, BTS. RM, real name Kim Namjoon, is also the idol that inspired the fan-created verb "Namjoon." During one interview with AskAnythingChat, RM described Namjooning as, "the act of living as Kim Namjoon." 
"This includes taking walks through parks, admiring nature, hanging out with crabs, and having fun with friends," he continued. These activities are some of RM's favorite pastimes, besides writing, recording, and performing music with the boy band. 
This wouldn't be the first time that a BTS' members' name became a verb. During one interview with TIME, RM said that when the boys are "Jimining," that means they're late. The phrase came from Jimin always taking the most time to get ready.
How does RM feel about his influence?
This phrase was originally coined by fans, but even RM eventually used it while on Weverse, chatting with ARMYs. When asked during an interview with Rolling Stone India about his influence, whether that be with music or with fan-created phrases, RM said he's "very thankful."
"But also feel a sense of responsibility," he continued. "I began music because I wanted to share my story and become a positive influence to many people, so I would be honored if I can continue to show my hard work and the results of my efforts."
RM is known for his love of nature and his 'sexy brain'
As the leader of BTS, RM, or Kim Namjoon, is mostly known for being smart and creative, with a reported IQ of 148. (He earned the "sexy brain" nickname from Jin for this reason.) Additionally, this performer loves art and admiring nature, often posting pictures of his walks to the BTS Twitter account.
In fact, it was this love of nature that inspired a tree-filled birthday project for the member. According to Newsweek, "fans donated nearly $10,000 to plant the trees, in honor of RM's commitment to environmental issues."
As one of the seven members in BTS, RM is also one of the masterminds behind songs like "Boy With Luv" and "Life Goes On." He also sometimes releases solo music under the same stage name. 
The "Life Goes On" music video by BTS is now available for streaming on YouTube. The K-pop group's deluxe album, titled Be, is available on Spotify, Apple Music, and most major streaming platforms.