BTS' RM Listens to The 1975 — And ARMYs Aren't Surprised
The BTS members often collaborate with other musicians, even posting about their favorite songs and artists. For RM, that means sharing an Instagram story of The 1975's "Sincerity is Scary."
BTS often collaborates with well-known artists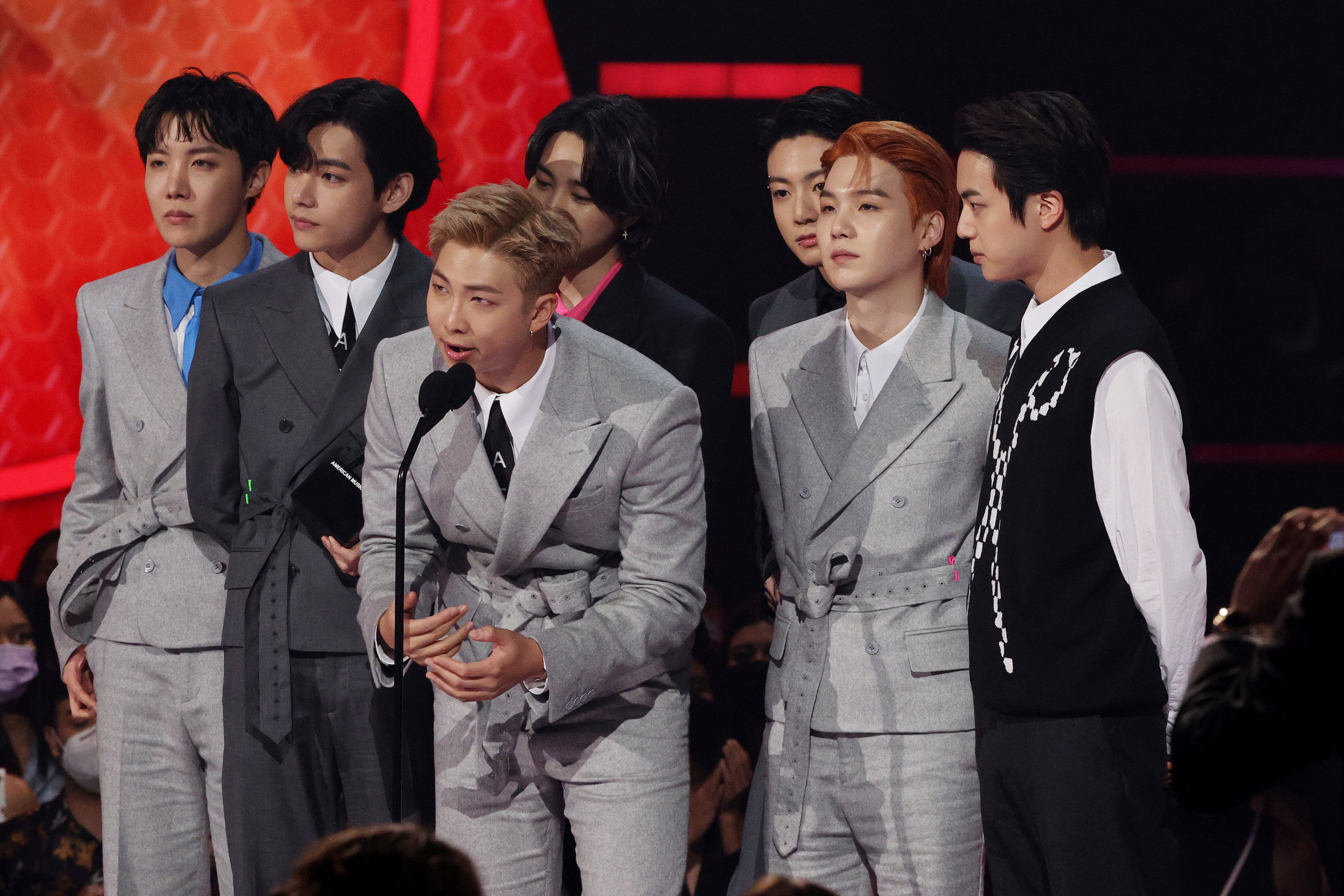 As one of the biggest boy bands in the world, BTS has several chart-topping songs under their belt. The 2020 release "Dynamite" earned the K-pop group their first Grammy nomination, while 2021's "Butter" broke several YouTube records.
The BTS members also collaborate with other artists, especially when it comes to their solo work. RM appeared on a remix of Lil Nas X's "Old Town Road," later performing at the Grammy Awards with the singer and the other BTS members.
BTS featured Halsey on "Boy With Luv," with Suga appearing on Halsey's album Manic for "Suga's Interlude." The K-pop idols also share their love and support for other musicians — including Drake, Eminem, or Nas. RM even posted about one song released by the British alternative "pop" group, The 1975.
RM posted an Instagram story of 'Sincerity is Scary' by The 1975
In addition to posting on the shared Twitter account, the BTS members created individual Instagram accounts, offering a glimpse at their everyday lives. Sometimes the BTS members even share their favorite songs on Instagram.
That includes RM, who recently posted a screenshot of himself listening to "Sincerity is Scary" by The 1975. The 1975 initially released this track in conjunction with 2018's A Brief Inquiry Into Online Relationships.
The 1975 members haven't commented on this shoutout, although ARMYs later listened to this track on platforms like Spotify and Apple Music. With one Reddit user writing, "I love that he loves their music!"
"The 1975? Bless this man and his music taste," another Reddit user said in the same thread. "Sincerity is Scary" is among the group's most famous songs, along with "Somebody Else," "It's Not Living (If It's Not With You)," and "Chocolate."
Of course, RM wouldn't be the only BTS member who shared music on Instagram. Suga recently posted a picture of the song "Stay Alive," which he created for the 7Fates: Chakho soundtrack.
Is BTS friends with The 1975?
There have been a few interactions between BTS and The 1975 before RM's Instagram mention. In 2019, these musicians stayed in the same hotel, with Healy mentioning the coincidence on social media.
"Hey @bts_bighit, you're in the hotel room next to me," Healy tweeted, according to NME. "just wanted to say that the weed smell and the chicken in the corridor is 100% George and not me."
Currently taking a step back from music, The 1975 have no official plans to release music. However, the band did collaborate with No Rome and Charli XCX for the 2021 track "Spinning," so a BTS feature isn't entirely out of the question.
RELATED: Rina Sawayama Shares She Wrote a Song With RM From BTS: 'I Don't Think Anything Happened to That Song'