BTS: RM Releases a New Song Called 'Bicycle' for BTS FESTA
Every year, BTS celebrate their debut anniversary with ARMY for a two-week-long event called BTS FESTA. For the annual occasion, Jin, Suga, J-Hope, RM, Jimin, V, and Jungkook release new photos, videos, and music for BTS fans to enjoy. On June 6, RM dropped a new solo track called "Bicycle" as part of the Korean band's FESTA celebration.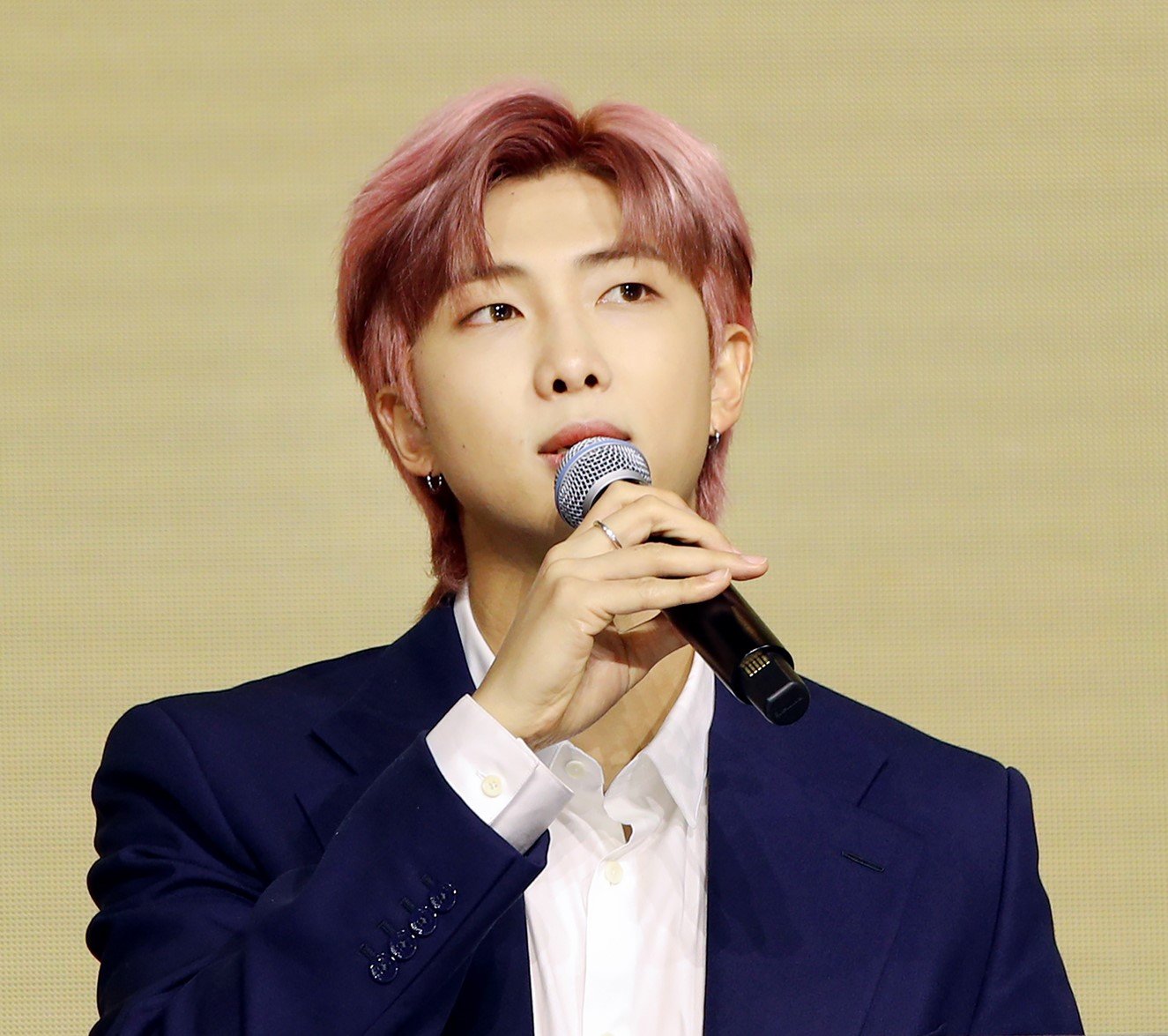 RM named his new song 'Bicycle'
On June 12, 2013, BTS debuted with their single album 2 Cool 4 Skool. To celebrate their debut date, Jin, Suga, J-Hope, RM, Jimin, V, and Jungkook put on BTS FESTA. The first BTS FESTA event took place in 2014
Every year, the celebration occurs over the course of two weeks in June to coincide with the anniversary of BTS' debut date. As part of the celebrations, BTS share content like never-before-seen photos, exclusive videos, and new music.
This year, RM chose to release a new song called "Bicycle." RM published the track on BTS' SoundCloud account and the BANGTANTV YouTube channel. On BTS' blog, RM wrote a message for fans about why he decided to release the track along with the song's lyrics and credits.
RM and John Eun wrote and produced the song, and Sungsic Moon designed the cover artwork. In his written note for ARMY, RM explained that he always wanted to release a song about his love of riding his bike, leading to the creation of "Bicycle."
What BTS fans think of RM's new song
After RM announced that he created a new song for BTS FESTA, ARMY reacted on social media. Given how special FESTA releases are for fans, "Bicycle" is already beloved by the fandom.
"All the Festa songs are such comfort songs," a fan wrote on Reddit. "RM is such a gifted wordsmith and I always love it when he sings. His voice has a certain warmth to it and when he isn't joking around, there's a lot of earnestness in his singing. Its such a good song to chill and play while travelling (preferably by a bicycle, of course)."
One fan wrote on Reddit, "Song releases during Festa are always my favorite. It's amazing how he's able to encapsulate the exact feeling of riding a bike into this song. The guitar also feels slightly fast paced which reminds me of sceneries passing by when you're cycling. Things around you go out of sight rather quickly, but it's freeing in the sense that you don't need to focus on all that when you're cycling. You can just let it all pass by you and feel the breeze."
BTS will put on a livestream called 'BTS 2021 MUSTER SOWOOZOO'
On June 13 and June 14, BTS will put on "BTS 2021 MUSTER SOWOOZOO," a livestream event. Like BTS FESTA, Muster is an annual event that celebrates BTS and ARMY. This year, Muster happens to follow BTS' debut anniversary. For Muster, BTS perform skits, their greatest hits, and underrated songs from their discography.
The first day of "BTS 2021 MUSTER SOWOOZOO" will take place on June 13. A World Tour Version that includes some of the septet's foreign-language songs in the setlist will be livestreamed on June 14. Fans can purchase tickets for "BTS 2021 MUSTER SOWOOZOO" on Weverse Shop.