BTS' RM Reveals His Favorite Character From 'Friends'
Fans know RM for his love of the television series, 'Friends.' There was one character, in particular, that this rapper mentioned as his favorite. Here's what RM said about the sitcom.
They're one of the world's biggest boy bands, reaching a global audience with songs like "Boy With Luv" and "Dynamite." BTS even records and performs some songs entirely in English, including their 2021 single, "Butter."
RM credits the sitcom Friends with his fluency in the second language, even revealing his favorite character during one interview.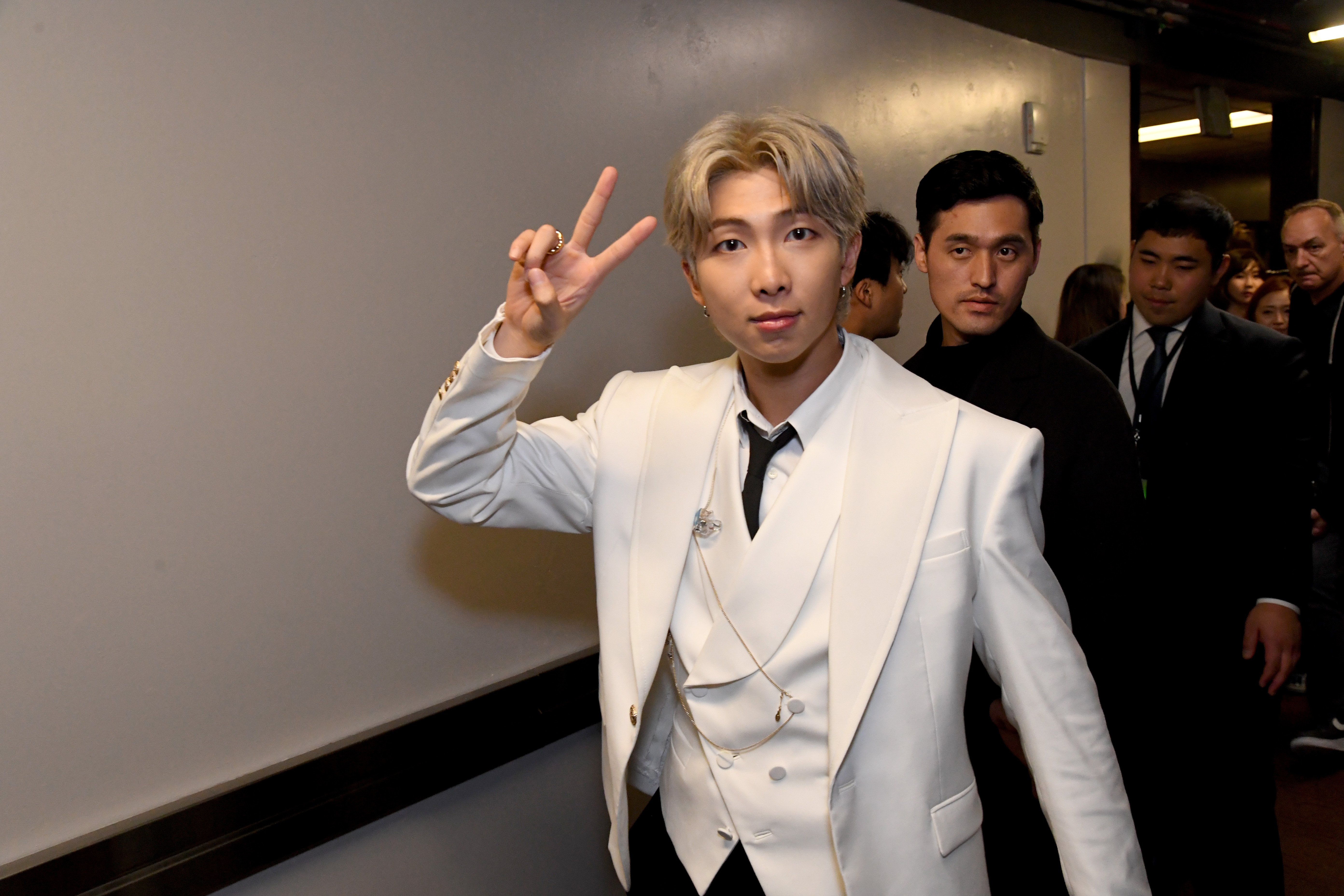 BTS members Jimin and V released a song titled 'Friends'
They're smooth like butter. BTS is the boy band behind songs like "Life Goes On," "Permission to Dance," and "Boy With Luv." "Dynamite" even earned a Grammy nomination. 
This group also releases "sub-unit" songs. For Map of the Soul: 7, they included Jimin and V's song "Friends," about their relationship before and after joining BTS. 
This song has no relation to the well-known 1990s sitcom Friends. However, this K-pop group often shared their love for that series. That's especially true of RM, who revealed watched episodes helped him learn English.
RM often shares that he learned English from watching 'Friends,' even revealing his favorite character during one interview
The BTS members are proficient in a second (and for some, a third) language. That's especially true of RM, who sometimes acts as the translator for the rest of this K-pop group. 
While appearing in the Carpool Karaoke segment with James Corden, the host asked RM how he learned English. RM proceeded to tell Corden about how he watched Friends with English subtitles, then in English with Korean subtitles, then in English without subtitles. When the host made a "we were on a break joke," RM knew right away where it was from.
"My favorite was Chandler," RM said. While Corden and RM discussed the sitcom, Suga and Jin shared that they both watched Friends, even though they're not fluent in English.
This wouldn't be the first or the last time BTS shared their love for Friends. In 2018, in conjunction with The Ellen Show, all seven members surprised fans on the sitcom set, even hiding behind iconic Central Perk furniture items.
RM from BTS appeared in 'Friends: The Reunion'
The final episode of Friends debuted in 2004. Over 10 years later, cast members reunited for a television special featuring some special guests. That even included RM, Jin, Suga, J-Hope, Jimin, V, and Jungkook.
"My mom bought me the DVDs of the whole series when I was in elementary school," RM said during this special episode. "Friends really had a big hand in teaching me English, and the show really taught me the things about life and true friendship."
The BTS members shared their love for other television shows and films, including Disney and Pixar productions like Toy Story and the Academy Award-winning film Parasite.
Friends: The Reunion is currently on HBO MAX, while music by BTS is available on most major music platforms, including Spotify and Apple Music.