BTS: RM and Suga Want Jimin to Post on Instagram More
The members of BTS launched individual Instagram accounts in December 2021. While Jin, Suga, J-Hope, RM, V, and Jungkook post on the social media app frequently, Jimin does not post on Instagram much. Instead, the BTS singer continues to communicate with fans primarily through Weverse. During a recent VLIVE with Suga, RM, and Jimin, Suga and RM encouraged Jimin to post on Instagram more frequently.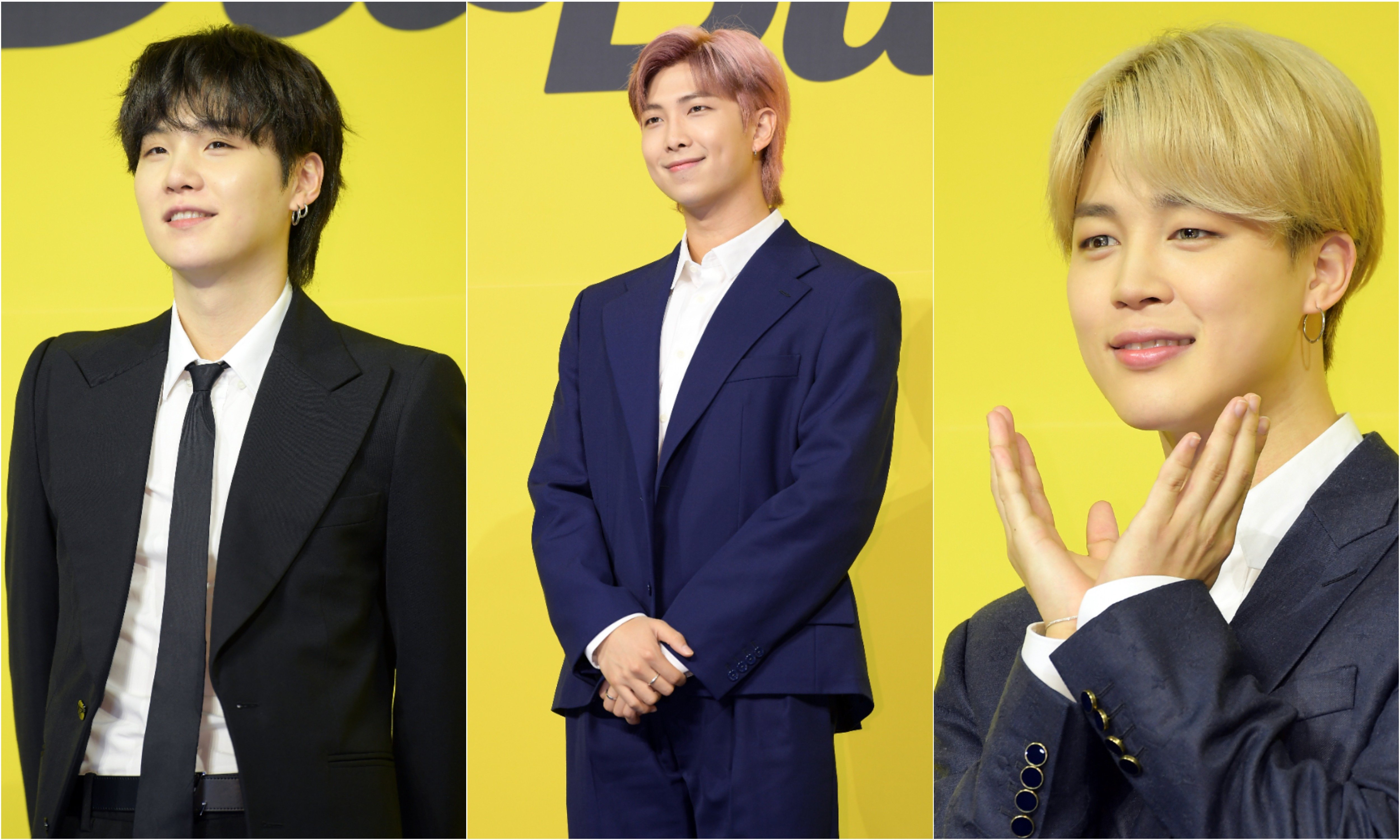 Suga, RM, and Jimin held a VLIVE for BTS fans
On Feb. 20, Suga, RM, and Jimin of BTS hosted a VLIVE livestream. The BTS members titled the VLIVE "Belatedly cracking bureom."
The three band members hosted the livestream to celebrate Bureom, a Korean holiday that involves cracking different kinds of nuts to celebrate the new year.
"A Korean holiday. The 15th day of the lunar year was 5 days ago," Suga said on the VLIVE. "On the 15th day of the lunar year… you might not know this if you're from a different country but in Korea we celebrate that day."
He continued, "It's a bit late, but we have this tradition of breaking nuts."
RELATED: BTS Recently Performed Sold-Out Concerts at the Same Stadium the 2022 Super Bowl Was Held
BTS' RM and Suga want Jimin to post on Instagram more
During the VLIVE, Suga, RM, and Jimin read through fans' comments and tried to answer questions. At one point, Instagram was brought up.
"They want you to tell them your Instagram ID," Suga told Jimin.
"Jimin, please start Instagram," RM said.
Jimin shyly looked down at the table and said, "Yes."
The three members then complimented J-Hope on how active his Instagram is.
"J-Hope must have learned programming," RM said. "So he can press like as soon as someone posts a picture."
RELATED: BTS: Suga and Jungkook Release 'Stay Alive' for '7FATES: CHAKHO' Soundtrack
RM shared that he tries to differentiate what he posts on Twitter, Weverse, and Instagram to give fans different kinds of content.
"Instagram is really hard for me," Suga said.
To Jimin, he added, "You and I are both not good at it."
What the BTS members did over vacation
In December 2021, Big Hit Music announced that BTS would take a brief vacation. Toward the beginning of the VLIVE livestream, RM, Suga, and Jimin shared how they spent their break.
"I didn't do much. I just ate a lot of good food," Jimin said.
"Jungkook was practicing his dancing," RM said.
"I took vocal lessons," Jimin added.
"I got some English lessons while we were on our break," Suga said.
With their vacation over, Suga, RM, and Jimin also shared their excitement for their upcoming Permission to Dance On Stage – Seoul concerts, as the shows will be their first concerts in South Korea in over two years.
Permission to Dance On Stage – Seoul will take place on March 10, March 12, and March 13.
RELATED: BTS Make a Brief Appearance in Janet Jackson's Documentary — How Did the Artists Meet?