BTS: RM Wants His Songwriting to Be 'More Abstract'
On Dec. 22, 2021, GQ Magazine published exclusive interviews with Jin, Suga, J-Hope, RM, Jimin, V, and Jungkook of BTS. In his lengthy interview with the magazine, RM of BTS talked about his songwriting process and BTS' relationship with their fan base, ARMY.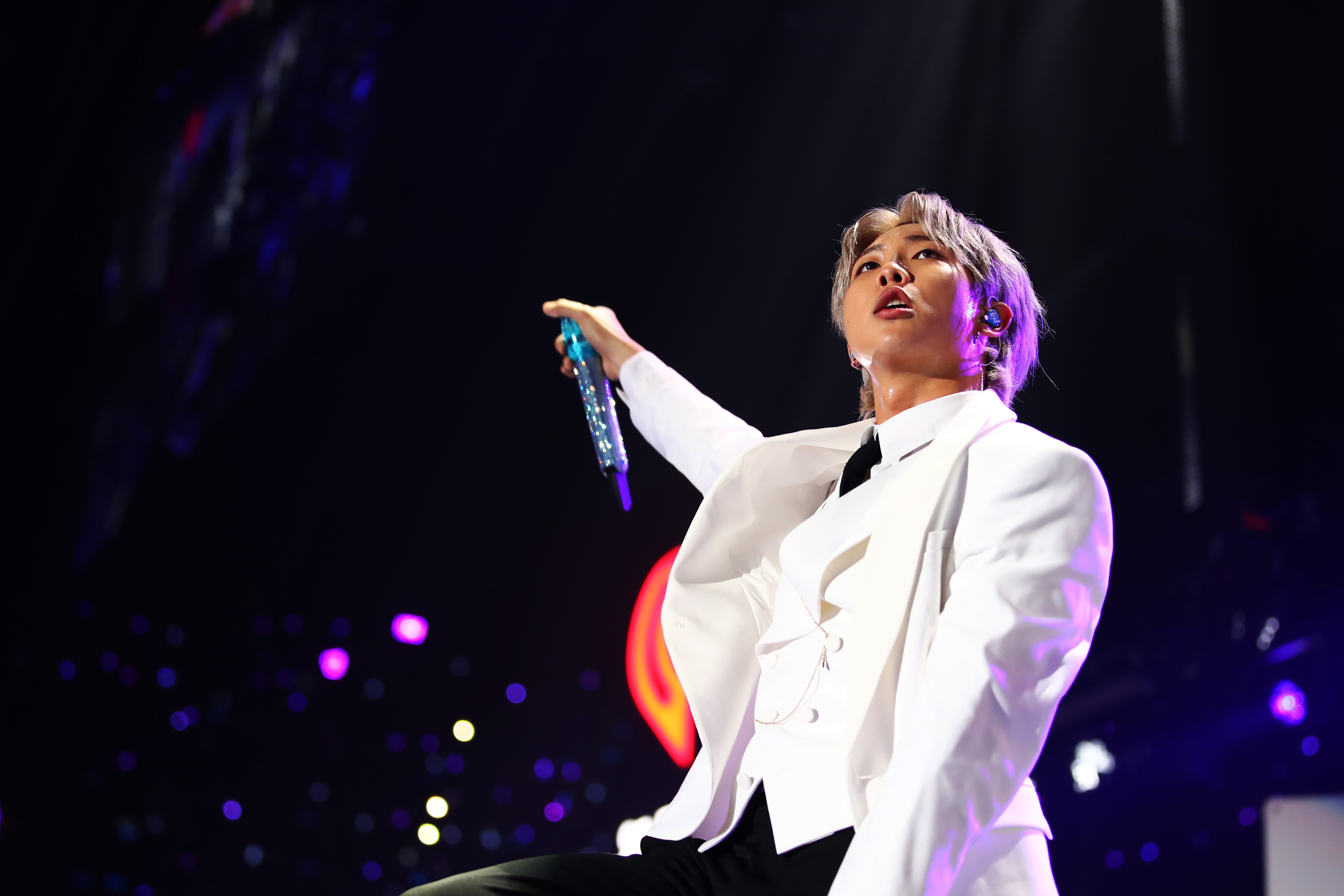 RM of BTS wants to think like a painter
RM has always been outspoken about his love of art and painters, and the BTS rapper frequently visits museums while traveling. Speaking with GQ Magazine, RM shared that he wants to model his own art after "painters."
The BTS rapper told GQ Magazine:
"Painters I like tend to be that way. They allow me to experience a piece with my mind. When you stand before their work, it's as though you've been transported to a particular moment. Their work contains blank spaces. When I keep seeing and pursuing what I like, I find my own work begins to resemble those very things. I train myself in images by trying to express and implement musical textures through a variety of senses."
RELATED: BTS Share Special New Year's Messages for ARMY
The BTS rapper wants his lyrics to be 'more abstract'
Continuing his thought on writing music like a painter makes art, RM revealed that he wants to make his lyrics "more abstract."
The BTS member used the concept of love to explain his point, telling GQ Magazine:
"Take love as an example. There are many different themes in love, right? There are songs you can listen to and think, 'Oh, this is written by a man after a break-up because he wants to hold on to the woman he loves.' Rather than writing something that might feel flat, I want to shape something more abstract. Abstraction can feel vague and maybe not as bold, but if you look at the history of painting, abstract art came onto the scene after figurative art. It's difficult to express something through exact representation alone and I believe abstraction is the compression of a thing's essence, maybe just through its colour or form. 1 plus 1 could be 2, yes, but the equation could also contain brackets or inequality notations… I'm more and more excited by the possibilities that can be found in these blank spaces."
RELATED: BTS: Jungkook Says He Trusts People 'Until They Break My Heart'
RM has changed how he writes lyrics
BTS first debuted in 2013, and RM has also released multiple mixtapes as a soloist. Speaking with GQ Magazine, RM shared how his songwriting has changed over the years.
"There was a time when I regularly used strong language. 'I want to become powerful'; 'I'm going to prove myself'; 'I'll conquer everything.' Spewing words like this did relieve my stress," RM said.
The BTS rapper continued, "And yet, it made me think more and more about the small details. 'So how exactly are you going to conquer everything? Can you actually do it? What does it mean to conquer, anyway?' It made me consider the blank spaces that follow such declarations."
RELATED: BTS: RM Wrote the Lyrics to 'My Universe' While Thinking About ARMY