BTS: RM Wrote the Lyrics to 'My Universe' While Thinking About ARMY
Because of the coronavirus (COVID-19) pandemic, BTS canceled their planned 2020 Map of the Soul Tour. As the band waits to perform in front of ARMY again, BTS collaborated with Coldplay on the single "My Universe." In a documentary called Coldplay X BTS Inside 'My Universe' Documentary, RM of BTS shared his hopes that BTS will "reunite with ARMY" soon.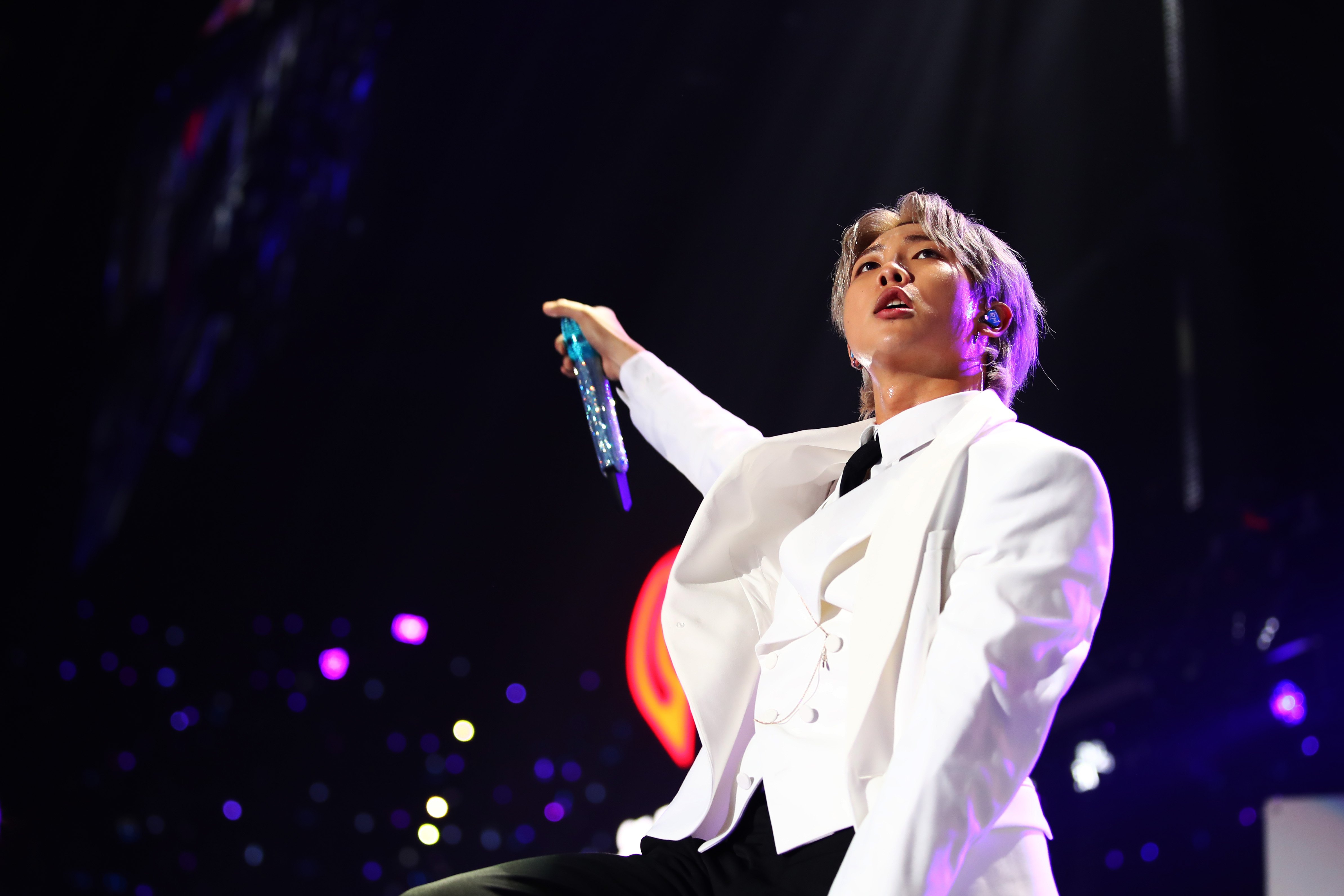 Coldplay and BTS collaborated on 'My Universe'
Coldplay and BTS released "My Universe" on Sept. 24. After the song dropped, Big Hit Music, BTS' label, released a documentary titled Coldplay X BTS Inside 'My Universe' Documentary.
In the documentary, fans can see Jin, Suga, J-Hope, RM, Jimin, V, and Jungkook of BTS work with Coldplay's Chris Martin to record the song.
"I think it's very special to me that the most popular artist in the world speaks Korean and is like a group of brothers not from the West. And it just feels very hopeful to me in terms of thinking of the world as one family," Martin said of BTS in Coldplay X BTS Inside 'My Universe' Documentary.
The Coldplay singer continued, "Then of course, when you see who they are as people and their songs. It's really a message of togetherness and finding, being yourself. All the stuff I agree with."
RM wants BTS to perform in front of ARMY soon
During the documentary, RM shared that he hoped to make the song special for ARMY since the lyrics involve making the listener the center of BTS and Coldplay's "universe."
"Chris said that this is a very personal song to him. A part of him is frustrated by the fact that Coldplay can't play live, in a concert," RM said. "I thought about how to make this relevant to BTS. Since the lyrics go 'You are my universe,' this song should definitely be dedicated to ARMY."
The BTS rapper also explained his thought process behind writing some of the lyrics for "My Universe." Not only did RM want to give the song a special meaning for ARMY, but he also wrote the lyrics for the single while thinking about performing for ARMY again.
"I wrote the lyrics while picturing the day we reunite with ARMY," RM said.
BTS will hold four in-person concerts in LA
It turns out ARMY will not have to wait that long to see BTS in person again. On Nov. 27, Nov. 28,  Dec. 1, and Dec. 2, BTS will perform four concerts at the SoFi Stadium in Los Angeles. The concerts are known as Permission to Dance On Stage – LA.
A press release about the concerts reads:
"… BTS have announced their additional show dates for 2021 in North America with four special nights at LA's SoFi Stadium on November 27, November 28,  December 1, and December 2. The in-person concert will proceed under the national and regional health regulations and circumstances. This concert will be the first time ever for BTS and ARMY to meet face to face since the 2019 BTS WORLD TOUR 'LOVE YOURSELF: SPEAK YOURSELF' [THE FINAL]."
There are multiple presales for BTS' upcoming concerts on Ticketmaster, and tickets will go on sale for the general public on Oct. 9.