BTS Say Their Next Single's Theme Is 'Life Goes On'
The members of BTS are expected to release their next album by the end of the year. In a recent YouTube broadcast, Jin, Suga, J-Hope, RM, Jimin, V, and Jungkook sat down and discussed filming the music video for their next single. The Korean band also revealed that the theme of their new song is "Life goes on."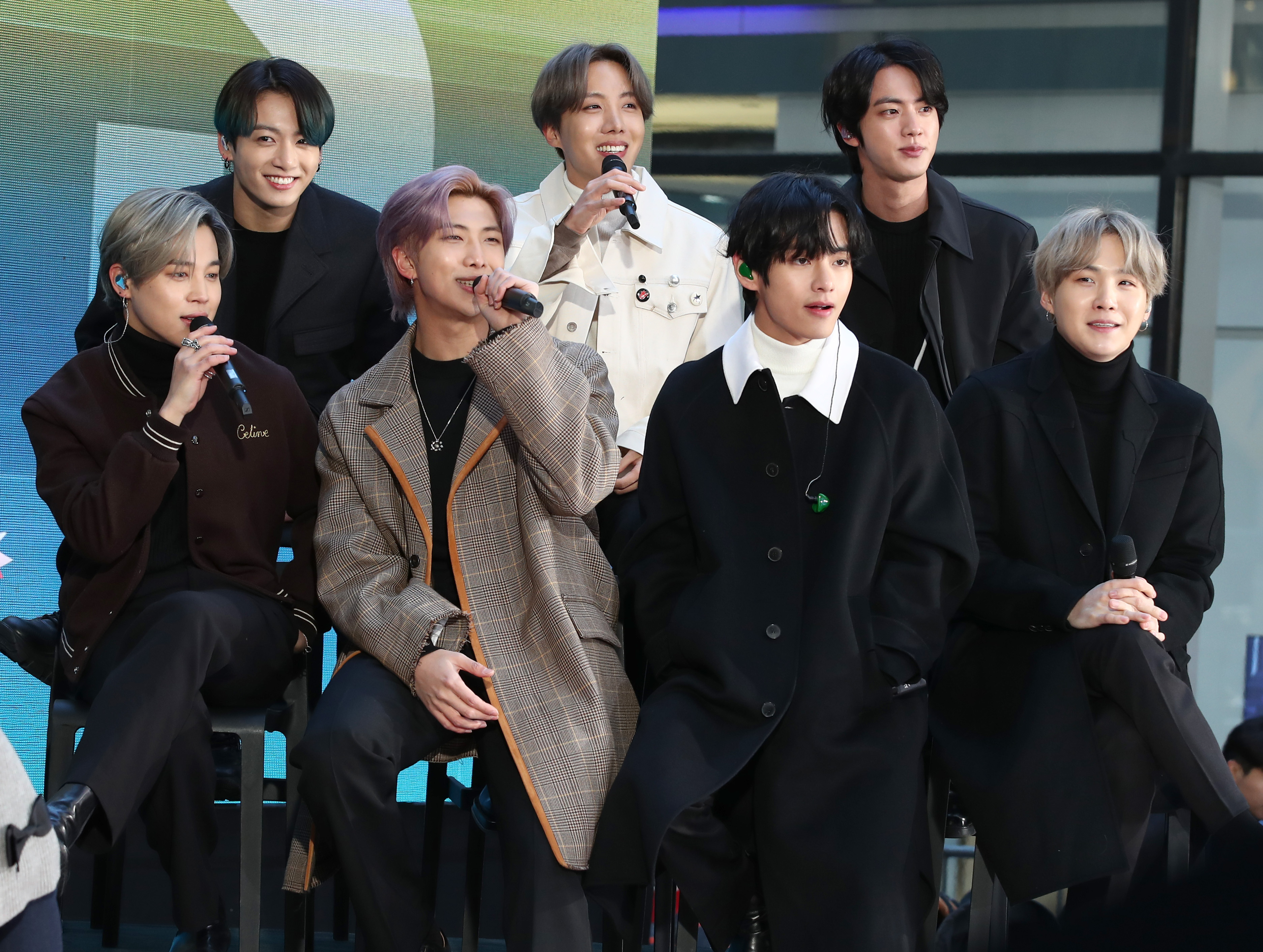 BTS are sharing part of their album-making process
Back in April, RM appeared in a YouTube Live on the BANGTANTV YouTube channel. In the broadcast, he revealed that the BTS members were planning to release a new album, and they would share bits and pieces of the album-making process in YouTube videos.
A few days later, Suga held a YouTube Live and told ARMY that the BTS members would be self-producing the album. While the members are usually involved in the creative production of their music, each member is taking on a different role in the album-making process, ranging from visuals to project management. Since then, the K-pop group has periodically checked in on YouTube to give fans a behind-the-scenes look at the making of their upcoming album.
RELATED: BTS: Jimin Updates Fans on the Progress of the Group's Upcoming Album
The BTS members planned a music video shoot
On Sept. 22, the group streamed a video on the BANGTANTV YouTube channel. The video was dated for August 2020, and based on some of the members' hairstyles the video was most likely filmed around the time BTS released their single "Dynamite." In the video, the members discussed what they wanted their next music video to be like.
"Because we are not experts with making videos with software," V began.
J-Hope then said, "Yes, that's why we need to shoot the video… What about making something like Jungkook's Golden Closet Films?"
The members discussed locations on where they could shoot a music video, and they decided shooting somewhere outside versus in a venue was ideal.
The theme of the song is 'Life goes on'
While brainstorming, RM brought up the song's theme, reminding the members that the music video needed to have a certain tone to it.
"It's about 'Life goes on,'" he said. "We can show that life goes on by showing how we live our everyday lives… We can include studio shots and of us getting on and off the car and going back home after work… Because the song itself says life goes on, no matter what."
The group then came up with the idea to have the music video show idealistic shots outside combined with everyday scenes of BTS going about their day.
"I think mixing the two is the best idea," V said. "It would be great to juxtapose the beautiful with the realistic."
RELATED: BTS' 'Map of the Soul ON:E' Offline Concert Is Cancelled and Will Only Be Online Going Forward
RM added, "The theme can be about missing the past. Combining the ideal and reality would be great."
J-Hope then suggested that they could be filmed while performing their upcoming "Map of the Soul ON:E" concert, which will be an online concert for fans to virtually attend.
"But we won't have any fans in front of us in the online concert. It would make a perfect contrast," Suga said.