BTS Share How Much They Want to Go on Tour Again
On July 16, 102.7KIISFM published a new interview with Jin, Suga, J-Hope, RM, Jimin, V, and Jungkook of BTS. During the interview, the members promoted their new single 'Permission to Dance' and shared their hopes that they will be able to resume touring as soon as possible.
Because of the coronavirus (COVID-19) pandemic, BTS' Map of the Soul Tour is indefinitely postponed. To fill the time over the past year, BTS have released multiple singles including "Dynamite," "Butter," and "Permission to Dance," and an album called BE. While promoting "Permission to Dance" on 102.7KIISFM, Jin, Suga, J-Hope, RM, Jimin, V, and Jungkook shared how much they want to tour again.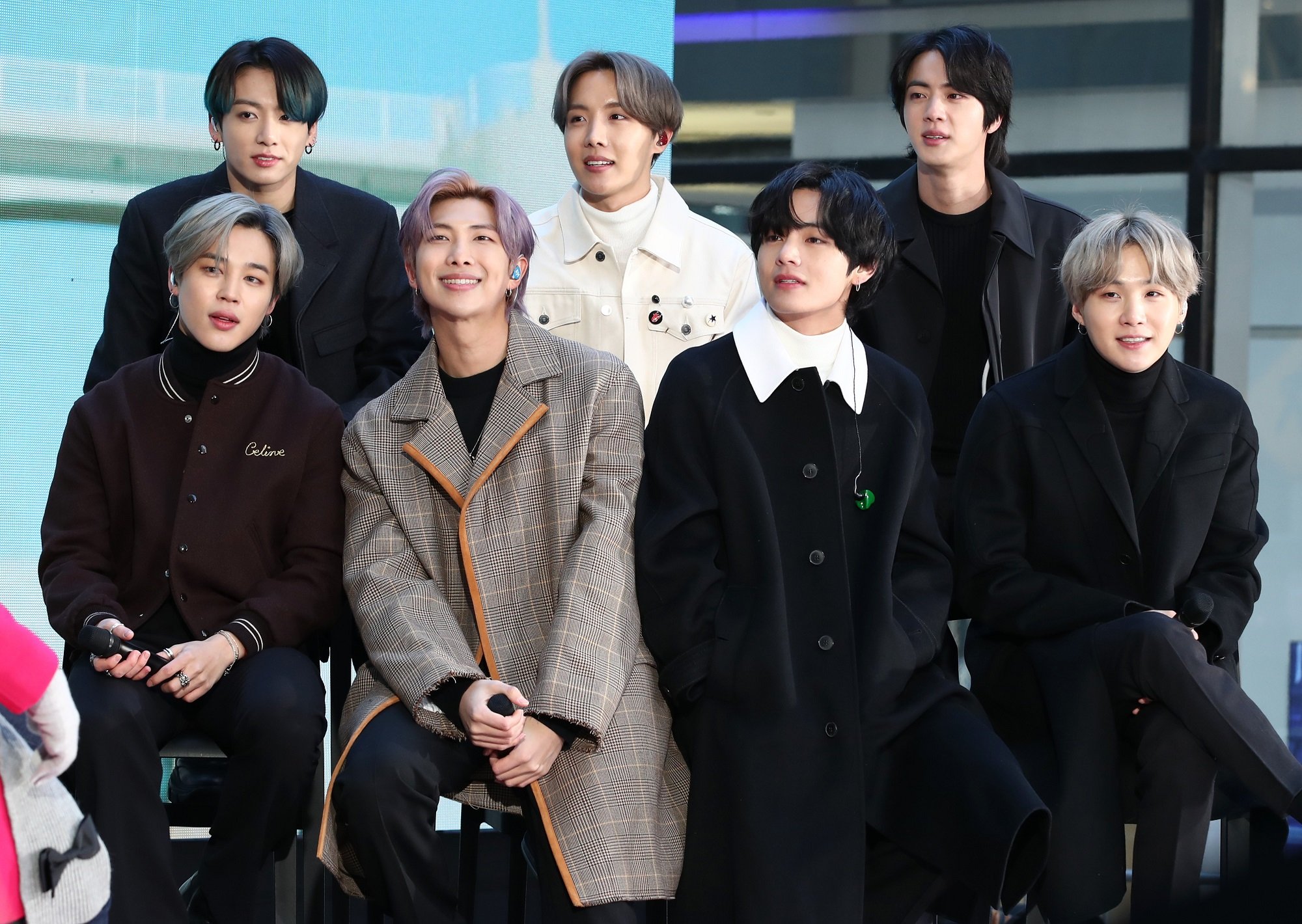 RM of BTS hopes things will return to normal in 2022
In addition to releasing new music, BTS have performed multiple online concerts. In 2020, the septet put on shows called Bang Bang Con The Live and Map of the Soul ON:E, and the latter concluded BTS' Map of the Soul era. BTS performed a two-day online concert experience called BTS 2021 MUSTER SOWOZOO in June 2021.
During the interview with 102.7KIISFM, RM shared his hope that things regarding the pandemic will steadily improve through 2022.
"So in Korea, social distancing is still going on, but we're getting vaccinated more and more," he said. "We think we'll be getting back to the life before the pandemic like maybe next year."
BTS want to see ARMY on tour again
As artists have begun booking tours for 2022, the members of BTS acknowledged that they miss touring while on 102.7KIISFM.
"I want to go on tour so badly," J-Hope said.
Jungkook agreed, and he went into more detail about BTS' hopes to resume touring as soon as possible.
"I know our fans really want to see us in person, and we miss ARMY so much as well. We're ready to go anywhere if we have a chance," he said.
J-Hope added, "Oh, we miss you ARMY."
The band hinted about touring in their 'Permission to Dance' teaser
BTS dropped their third English-language single "Permission to Dance" on July 9 along with a music video for the song. Leading up to the song's release, the band shared a music video teaser on July 6. The music video teaser for "Permission to Dance" featured multiple hints about BTS' future plans.
The teaser opens with Suga reading a magazine called The Daily. The back cover of the magazine reads "The Daily 2022 vol. 10," and the front of the magazine shows multiple headlines about the coronavirus ending and a new era of BTS music starting.
The magazine headlines read:
"OUR LIFE GOES ON"
"BYE Let's Not Meet Again Ever"
"2022 THE BEGINNING OF A NEW ERA GOOD BYE COVID-19"
"HARBINGERS OF HOPE: PURPLE BALLOONS SIGNAL THE END OF COVID-19"
"WE ALL WORKED TOGETHER TO OVERCOME IT. NOTHING COULD STOP US."
While the magazine foreshadows big announcements will come in 2022, another clue in the teaser hints one of those announcements could be a new BTS tour. Later in the teaser, J-Hope stands next to a sign featuring the names of BTS' fandom, ARMY, cities, and countries.
Each name is listed on an arrow in the following order: Seoul, ARMY, London, San Francisco, Moscow, Egypt, Berlin, Kenya, and Paris. With the Map of the Soul Tour still postponed, it is possible BTS could announce a new tour for 2022 if the pandemic improves around the world.