BTS: Some Fans Suspect Jimin Could Be Working on a Mixtape of His Own
Hints that a BTS member might release a solo mixtape make up some of the best news a fan could hear. Over the past few months, BTS fans have begun to suspect that Jimin could be working on solo work of his own in addition to BTS's upcoming self-produced album.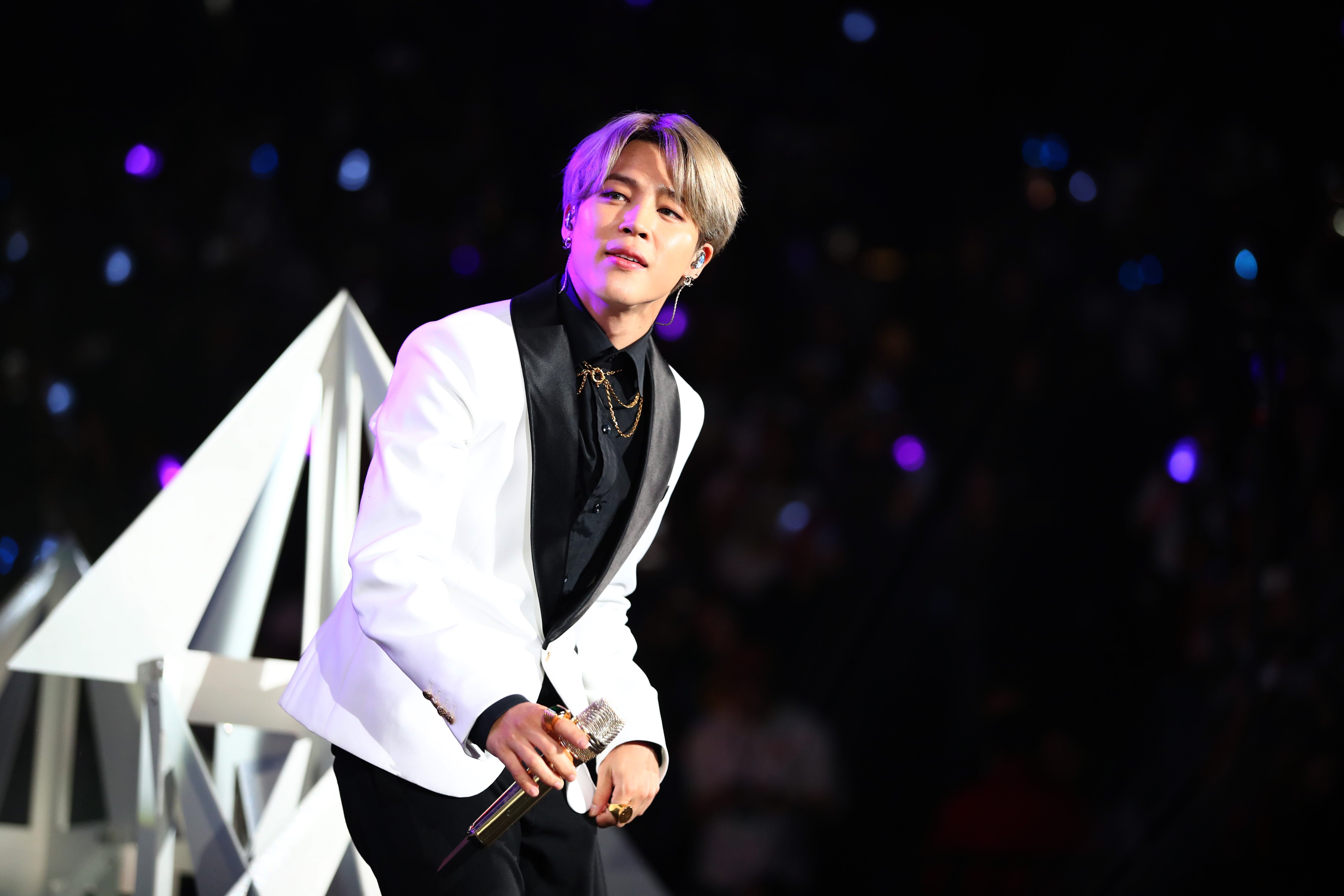 Some BTS members are working on mixtapes
In BTS, RM, J-Hope, and Suga have all released mixtapes. RM released RM in 2015 and Mono in 2018, J-Hope released Hope World in 2018, and Suga released Agust D in 2016 and D-2 in 2020.
Fans also know that V and Jungkook of BTS are working on their own mixtapes. Back in 2019, Jungkook released a clip of an original song of his on Twitter and he later said in a VLIVE with J-Hope that he is working on a mixtape. A few months later, Jungkook clarified that he planned to release a song at a time instead of a traditional mixtape. In June 2020, Jungkook released a solo song titled "Still With You" for 2020 BTS FESTA, making fans even more excited for his mixtape.
V announced he is working on a mixtape in May 2020 during a radio show with Suga called "DJ SHUP-D's Kkul FM 06.13 #0613FM_0515." During the program, V told fans he was working on songs for his own mixtape and BTS's upcoming album. In July 2020, V posted a short clip of a solo song on Twitter before deleting it from the social media app, giving fans a brief sneak peek of his solo work.
RELATED: BTS Just Broke a 5-Year-Old Record Set by Adele With Their Song 'Black Swan'
Why BTS fans think Jimin is making a mixtape
There are two major clues that fans are focusing on regarding a possible Jimin mixtape. The first comes from March 2020. During a VLIVE livestream on March 28, Tomorrow X Together member Yeonjun told fans that he saw Jimin in the studio frequently.
"I've seen Jimin a lot recently at the studio. He was working on something, and he was using the studio that I use. I briefly went in to get my bag, and Jimin said, 'Sorry, did you need to use this [space]?' So I told him, 'No, no, we were just practicing our choreography,'" Yeonjun said.
Fans became even more suspicious Jimin could be working on a mixtape while BTS promoted their upcoming Japanese album, Map of the Soul: 7 ~ The Journey ~, which comes out on July 15. In the Japanese special for the album that aired on July 5, Jimin made a vague comment about his current work.
"It's difficult to explain in details but as I'm looking for things that I'm able to show you during this situation, I've also been preparing this and that. Even as I'm resting, I'm thinking of when we're able to do concerts in the future which is why I'm working hard to take care of my body. I'd like it if the situation improves quickly soon so I can have a great time with you soon," Jimin said according to a fan translation.
BTS is releasing a self-produced album
The members of BTS are currently working on a new album, and each member has a different role in the album-making process. Jimin is a project manager on the album, which could explain why Yeonjun saw Jimin in the studio so frequently. On June 16, Jimin held a livestream on YouTube to update BTS fans on the progress of the album.
"The members and the music producers of the company wrote their… anything from melody to songs or a melody in a song," Jimin said. "Some wrote the melody in someone else's song or some worked on an entire song including the lyrics. So after we worked on our pieces, now we've put those pieces together. The members have sent in their work too."
He continued, "As now I'm a project manager, I've collected the songs the members worked on and sent those to the company saying 'this is what we got so far… Me and the members worked a lot. And I also made two or three songs."