Which BTS Song Is More Popular — 'Permission to Dance' or 'Butter'?
This year brought two new all-English singles for BTS fans to enjoy. That includes the smooth song "Butter" and "Permission to Dance" with its corresponding social media trend. Which of these songs is more popular?
Here's what we know about the recent releases from this K-pop group.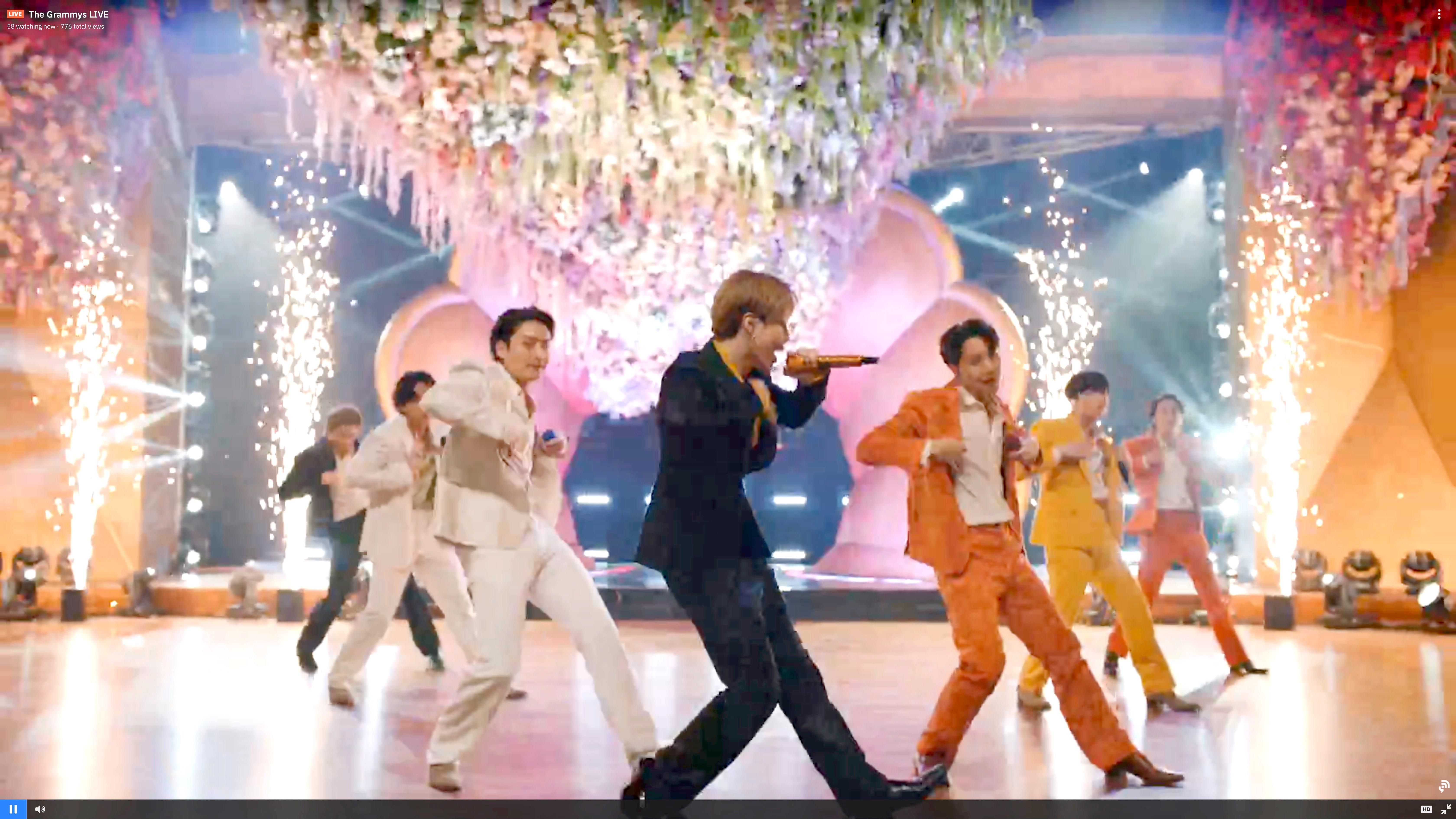 BTS is behind chart-topping songs like 'Life Goes On' and 'Dynamite'
They're one of the most popular boy bands in the world. BTS features members like Jin, Suga, RM, J-Hope, Jimin, V, and Jungkook on songs like "Dynamite," "Boy With Luv," and "Life Goes On."
Together, BTS became the first K-pop group to perform at the Grammy Awards. They also collaborated with artists like Sia, Nicki Minaj, Charli XCX, and Halsey. 2021 brought more original BTS music, including two all-English singles that both debuted at No. 1 on Billboard's Hot 100 music chart.
Which BTS song is more popular, 'Permission to Dance' or 'Butter?'
Both "Butter" and "Permission to Dance" are popular BTS songs, but for different reasons. On their premiere dates, both music videos trended on YouTube. "Butter" even made history, earning the title of the YouTube video with the most streams in 24 hours, surpassing the K-pop group's 2020 release, "Dynamite."
When it comes to the number of plays on Spotify, "Butter" tops "Permission to Dance," currently sitting at 554 million plays. However, this single debuted weeks before "Permission to Dance," which holds about 240 million plays. That could contribute to the differences in streaming numbers.
This K-pop group also debuted a remix of "Butter," featuring the Grammy Award-winning rapper, Megan Thee Stallion, adding to its popularity. That version has over 35 million plays on the music streaming platform.
Because of the "Permission to Dance" video challenge, hundreds of ARMYs submitted videos of themselves dancing to BTS' choreography. Others posted singing covers to music and video platforms.
BTS already performed songs like 'Permission to Dance' and 'Butter' live
Although this K-pop group is physically distant from fans at the moment, these artists still shared virtual performances of songs like "Butter" and "Permission to Dance." In July 2021, BTS performed "Permission to Dance" at the BBC Radio 1 Lounge.
There were live performances of "Butter" during the Billboard Music Awards and The Late Show Starring Jimmy Fallon. The song was even featured in an advertisement with McDonald's, sharing information regarding the BTS meal.
"I wasn't stressed preparing for it like I was with 'Butter,'" BTS' leader, RM, said during an interview with Billboard. "When it came to 'Butter,' I had to think about what we should show off and how I could do that."
"But I really didn't have to worry about that with 'Permission to Dance,' he continued. "Honestly, I felt like I only needed to add just a dash of the enjoyment I felt."
RELATED: BTS Reveal Tracklist for 'Butter' CD and Give Details About Their New Single 'Permission to Dance'