How BTS Gave a Special Shoutout to ARMY During the 'Butter' Music Video
The BTS members often share their love for the ARMY. Even with the 'Butter' choreography, this artists expressed appreciation for their international fan base.
BTS is known for its powerful fan base. For their song "Butter," the BTS members were sure to mention that, even incorporating their love for ARMY into their choreography.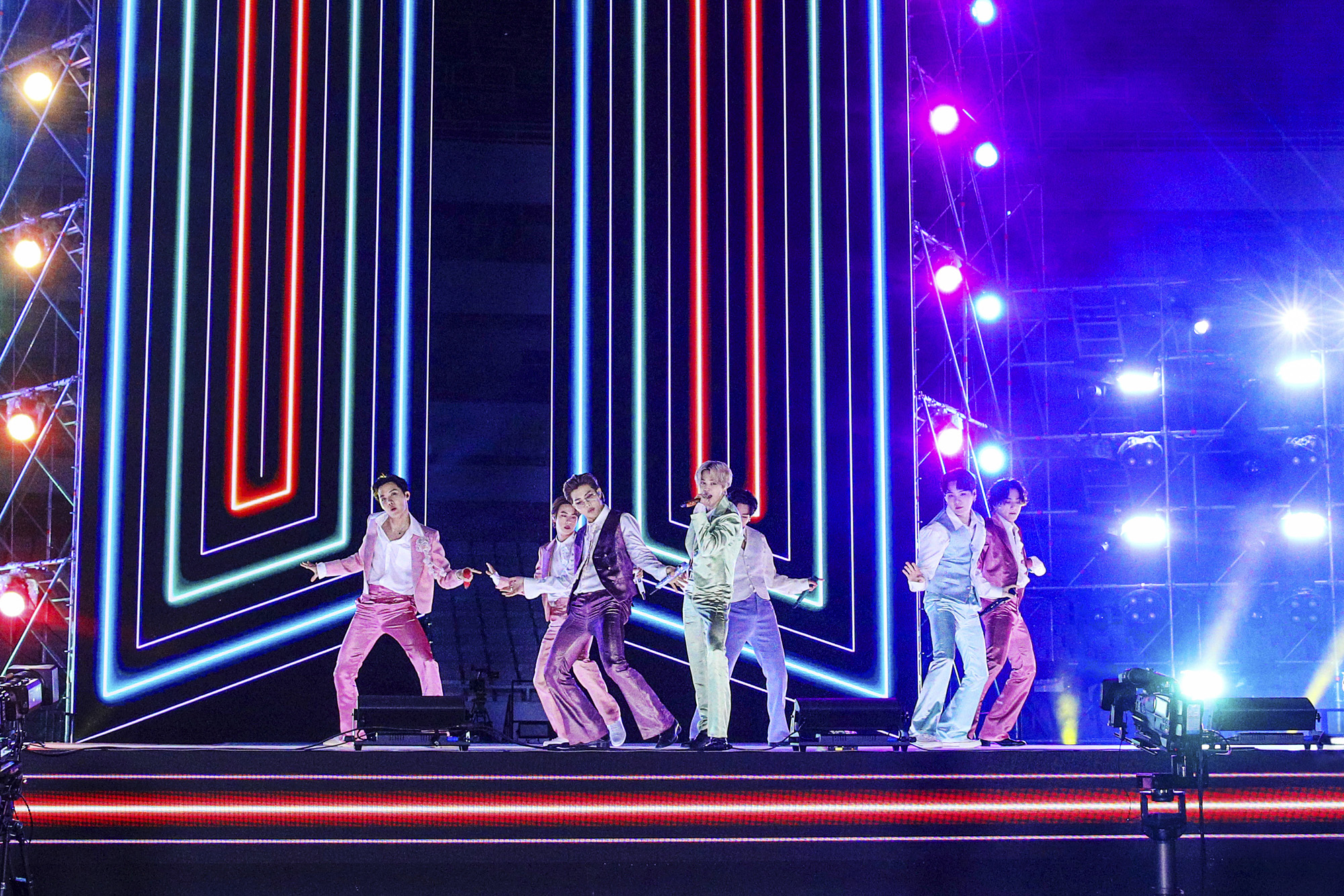 In 2021, the K-pop group BTS released their single, 'Butter'
They're smooth like butter. Just months after the release of "Dynamite" and Be (Deluxe Edition), BTS debuted the colorful music video for their song "Butter." 
Within a matter of hours, this single broke records for this K-pop group. According to Guinness World Records, BTS "broke the record for the most-viewed YouTube music video in 24 hours with 108,200,000 views." The record was previous held by their 2020 release, "Dynamite." 
The BTS members included an 'ARMY' in their choreography
The BTS ARMY is pretty powerful. As a result, the BTS members gave their fan base a special shoutout during "Butter." In the official music video, RM stood in front, while the other members used their bodies to spell out the word "ARMY." 
Jin and Jungkook put their heads together to form the letter "A." Suga kicked his foot out and put his hand on his head, making an "R." V and J-Hope made an "M" by shaking hands. Jimin threw his hands in the air, making the "Y" in the word "ARMY."
"It didn't look like a real A, so we really thought about it and changed it around," Jin said of the choreography during an interview with Variety. "We actually worked on it really hard — we put our heads together literally and that's how we came up with that perfect A."
For live performances of this song, the BTS members incorporated the word "ARMY" into their choreography. However, this wouldn't be the first time BTS used their bodies to spell out the name of their fan base. 
RM's 'Butter' verse includes a shoutout to the BTS ARMY
This wouldn't be the only nod to the BTS fan base in this song. For RM's rap, the artist says, "Got ARMY right behind us when we say so." The members shared that ARMYs, even though they're physically distant from the artists, are BTS' secret to creating legendary music. 
"So basically, thinking of Army, that's the biggest inspiration," RM translated for Suga during an interview with Good Morning America. 
Due to the coronavirus (COVID-19) pandemic, the BTS members postponed their 2020 Map of the Soul world tour. Still, these artists keep up with fans on social media and during "V Live" video streams.
The "Butter" music video is now available on YouTube. Music by BTS, including their recently released album, Map of the Soul: 7, is available for streaming on Spotify, Apple Music, and most major platforms.