Why BTS Started the Permission to Dance Social Media Challenge
ARMYs across the globe participated in the 'Permission to Dance' challenge. Here's some of the reasoning behind this project, according to J-Hope.
J-Hope is one of BTS' lead dancers. He also appears as a rapper for songs like "Permission to Dance." When it came to the "Permission to Dance" YouTube challenge, this idol shared some reasoning behind this collaboration with ARMYs.
BTS created the 'Permission to Dance' social media challenge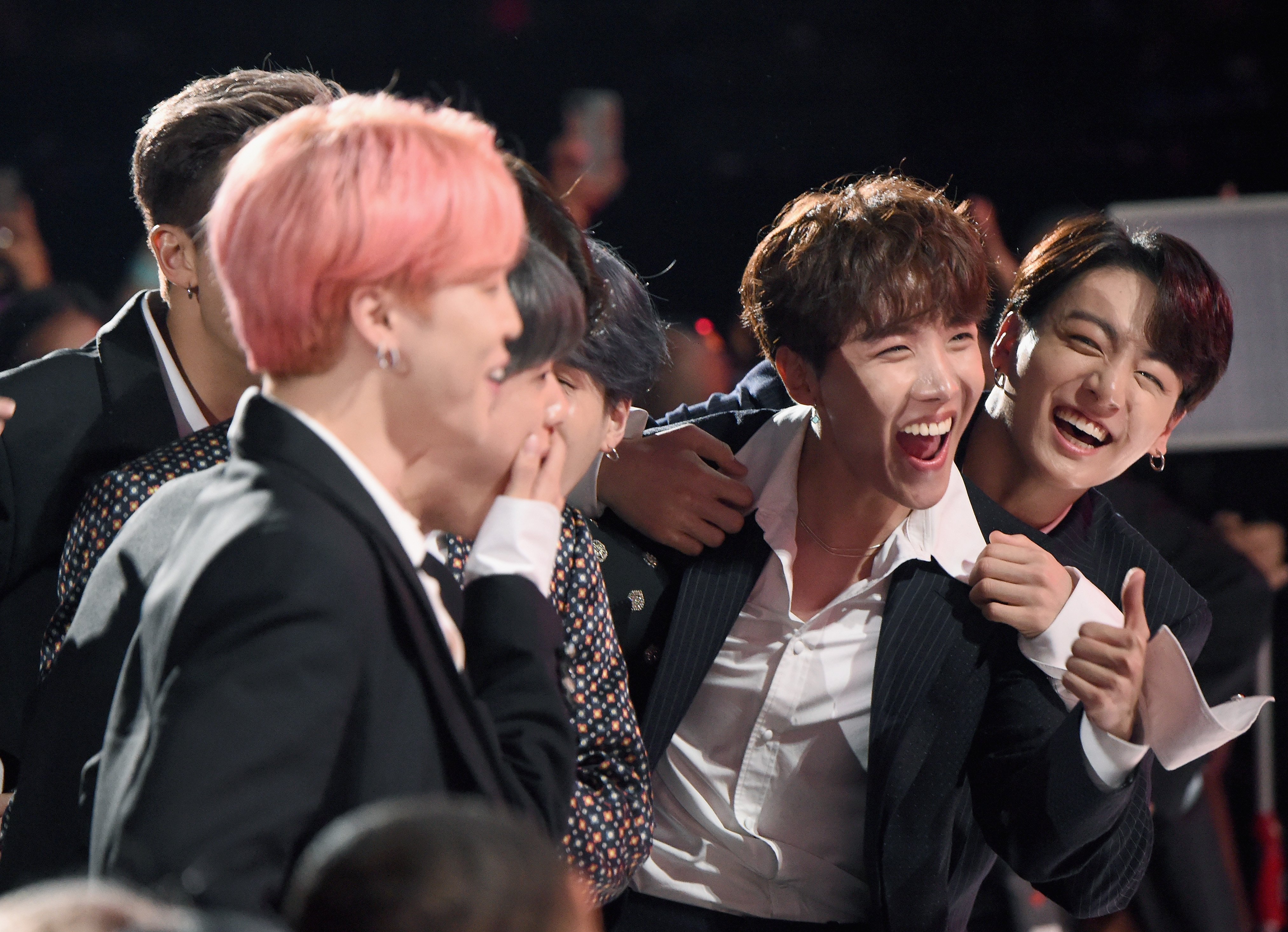 BTS and ARMYs don't need permission to dance. The chart-topping K-pop group first announced the "Permission to Dance" challenge in summer 2021, complete with a promotional video on YouTube. 
The caption read, "BTS will be spotlighting some of their favorite Shorts into a compilation video, so participants are encouraged to use hashtags #PermissiontoDance and #Shorts for their creations to be considered."
Week later, with hundreds of dance submissions, the K-pop group debuted their compilation video featuring ARMYs from across the globe. The clip earned over 8 million views, with some participants even sharing their reactions. Of course, BTS shared their thoughts on the outpouring of support.
​​"We noticed that people of all ages and professions hopped on this challenge," V said during an interview with People. "It was a pleasant surprise!" 
"I didn't expect for this many people to participate," BTS' Jin added. "I could see from the backgrounds that they all come from different places. Thank you for all the love!"
BTS' J-Hope shared that he wanted 'to have fun' with ARMYs again
Before releasing "Permission to Dance," "Butter," or even 2020's "Dynamite," this K-pop group planned to embark on their Map of the Soul world tour. However, due to coronavirus-related safety concerns, these performances were canceled. According to one BTS member, a dance challenge for ARMYs was a natural way to stay connected virtually. 
"Throughout the long pandemic, I think we've really hoped for [a reunion with ARMYs], so we wanted to get together with people through this challenge and to have fun together again," J-Hope said in one Bangtan Bomb.
This wouldn't be the first dance challenge inspired by this boy band. When J-Hope released the solo song "Chicken Noodle Soup," some ARMYS (and BTS members) took to social media, showcasing their versions of J-Hope's iconic choreography.
BTS performed the 'Permission to Dance on Stage' concerts in Los Angeles
Sang by Jin, Suga, J-Hope, RM, Jimin, V, and Jungkook, this song and its uplifting message earned over 375 million Spotify plays. The "Permission to Dance" trends didn't stop with the YouTube dance challenge. 
BTS announced their first in-person performances since the start of the coronavirus (COVID-19) pandemic — Permission to Dance on Stage. These concerts, held in Los Angeles' SoFi Stadium included a live version of the 2021 single. 
The K-pop group also announced "Permission to Dance" concerts coming to Seoul in March 2022. Some ARMYs also expect "Permission to Dance" to appear on a full-length album along with 2021's single "Butter." Presumably, more information will be announced in the coming months.