Yes, BTS' Suga is Actually a Descendant of Royalty
When BTS fans they stan royalty, they aren't joking. There's a lot of mystery surrounding BTS' Suga and his family outside of the K-pop group members. 
When it comes to his ancestors, though, Suga isn't afraid to say that he's actually a descendant of royalty, which totally makes sense. Here's what we know about this award-winning rapper.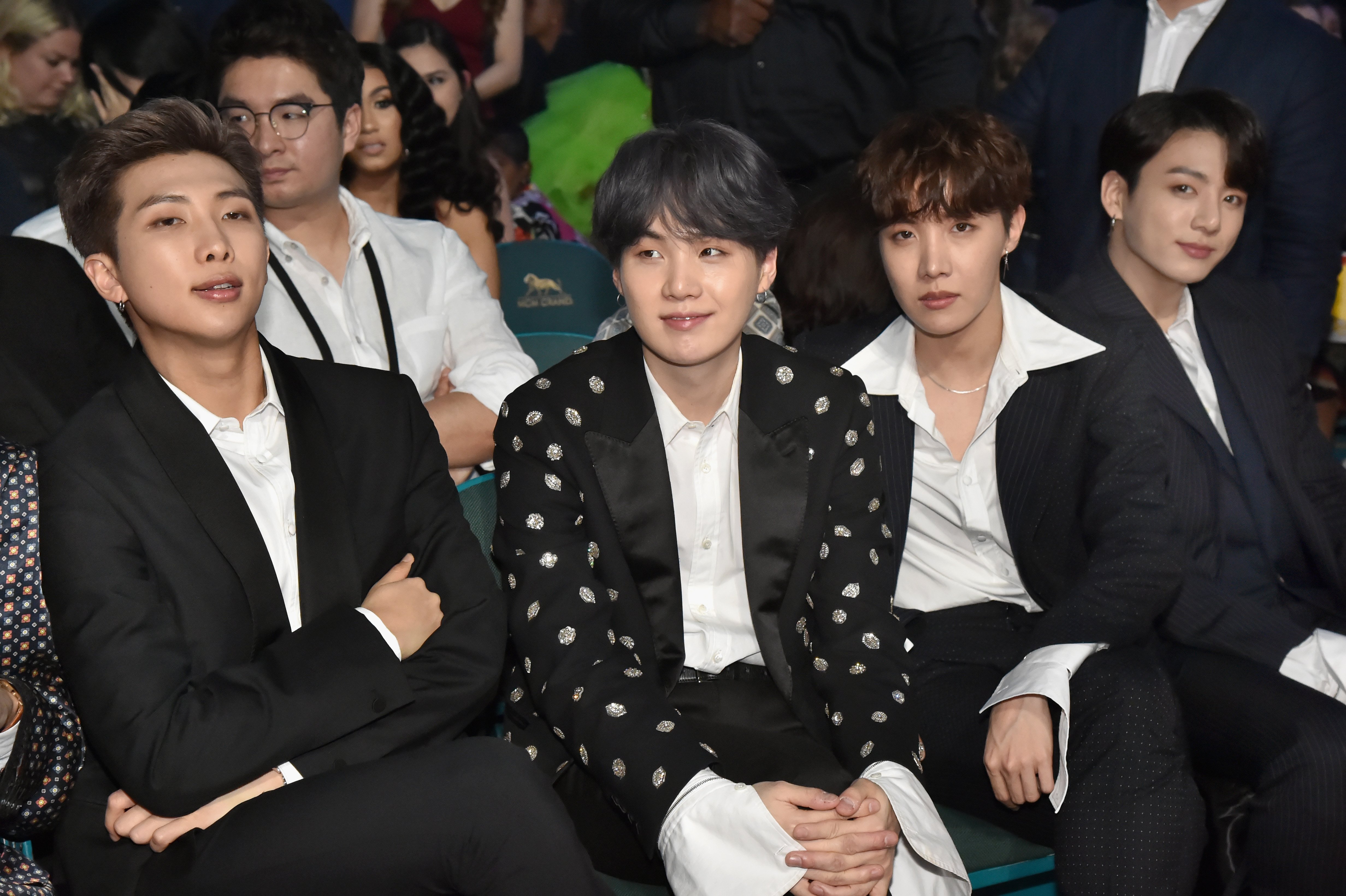 Suga is one of the rappers in BTS
Some know him as "Lil Meow Meow," others know him as the unofficial "Grandpa" of BTS. Suga is one of the three rappers in this Grammy-nominated K-pop group, also appearing as a dancer and a visual for the group.  
In addition to performing live, Suga is one of the masterminds behind the mixing, songwriting, and producing for BTS. He had a hand in creating songs off of Be (Deluxe Edition,) including "Life Goes On," which was co-written by J-Hope, RM, and Suga. Min Yoongi also has some "celebrities" when it comes to his family. Predominately, his family during imperial times.
Suga is, actually, a descendant of royalty 
This idol doesn't often talk about his family, but he did mention one rumor of BTS fans. According to Pinkvilla, Suga, real name Min Yoongi, is a member of the Yeoheung Min Clan, a very powerful clan Clan during Joseon dynasty. 
The article states that during a V-Live, Suga confirmed the fact, adding that his family belonged to a high ranking within the clan. Queen Inhyeon of King Sukjong, Queen Wongyeong of King Taejong, the last empress of Korea- Empress Myeongseong and Empress Sunmyeong all were from this clan. 
Jin (Kim Seokjin) and V (Kim Taehyung) could potentially be members of the Gwangsan Kim Clan, in turn, making them distant relatives. However, these idols have not confirmed their status when it comes to royalty. 
Min Yoongi also performs under the stage name Agust D
He's the king, he's the boss. When he's not performing with BTS, Suga is often releasing solo music under his other stage name, Agust D. For one music video with his second solo mixtape, in conjunction with the song "Daechwita," Suga actually appeared as both a ruthless king-type leader and a rebellious prisoner. 
Since its release, the "Daechwita" YouTube video earned over 180 million views, some fans even noticing the cameos from BTS members like Jin and Jungkook. As of January 2021, the artist is still recovering from shoulder surgery, but most fans look foward to new music in the future. 
The "Life Goes On" music video is now available on YouTube. Music by BTS, including their recently released album, Map of the Soul: 7, is available for streaming on Spotify, Apple Music, and most major platforms.