BTS: Suga Hints the Band Will Release More 'Hip-Hop Tracks' Soon
BTS' discography is filled with songs belonging to multiple genres including pop, R&B, hip-hop, and EDM. The septet's two most recent singles, "Butter" and "Permission to Dance," are both of the dance-pop genre. Currently, BTS' specific music plans are unknown, but Jin, Suga, J-Hope, RM, Jimin, V, and Jungkook have all hinted they plan to release new music soon. In an interview with BBC Radio 1 Live Lounge, Suga shared that BTS could release "hip-hop tracks" sooner rather than later.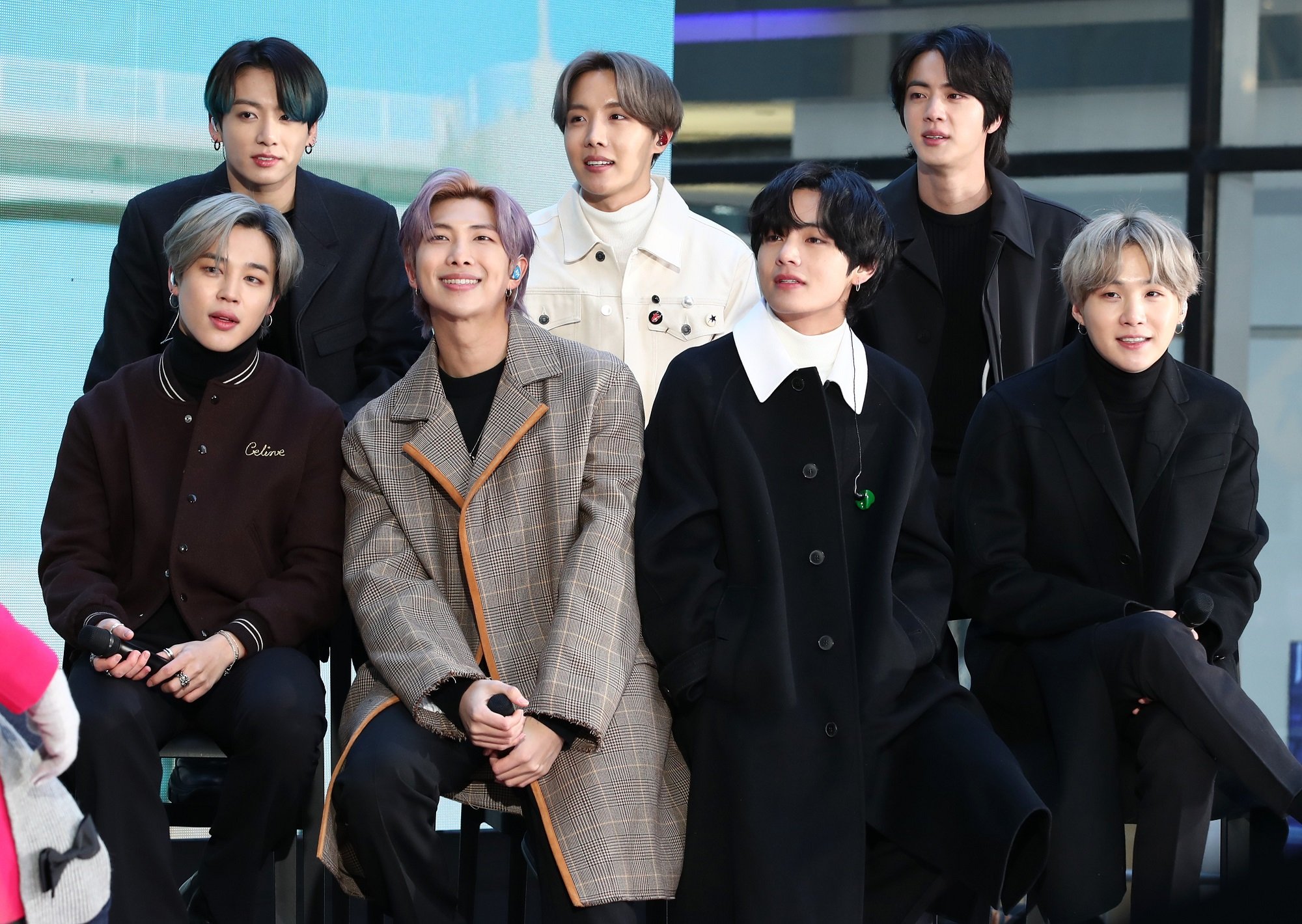 Suga teased BTS could release 'hip-hop tracks' next
To promote "Permission to Dance," BTS appeared on BBC Radio 1's Live Lounge on July 27. The Korean band performed a "Dynamite," "Permission to Dance," and cover of Puff Daddy, Faith Evans, and Sting's song "I'll Be Missing You."
The band also starred in a BBC One documentary special called BTS @ Radio 1. The special was hosted by Adele Roberts, and as part of the BBC Radio 1 experience, Roberts also interviewed the members of BTS. When asked if they would ever return to their earlier hip-hop eras, Suga confirmed the band will have more "hip-hop tracks" in the future.
"I think the current trend in the music industry is at a point where there are no specific and clear cut genre boundaries," he said. "For the singles that we're releasing now, our biggest hope was for them to reach a lot of people. And I'm sure we'll have more hip-hop tracks in future albums, so if you'd like to hear more of them, you shouldn't have to wait too long. They might be released one day."
This is not the first time Suga has hinted BTS will create more hip-hop songs
BTS released their second English-language single "Butter" on May 21. After the song dropped, Jin, Suga, J-Hope, RM, Jimin, V, and Jungkook held a press conference about the track. Showbiz Cheat Sheet attended the press conference, and at one point, a reporter asked if the band ever planned to release hip-hop songs again.
In his answer, Suga pointed out that the band still has recent songs that belong in the hip-hop genre. The BTS rapper also revealed that if fans miss BTS' previous hip-hop days, they will be satisfied with the members' upcoming music plans.
Based on Suga's two answers about BTS and hip-hop, it seems that individual members' upcoming mixtapes could have more of a hip-hop feel in addition to the band releasing more hip-hop songs on their next album.
BTS want to tour again and see their fans
While fans may be anticipating new music after the release of "Permission to Dance," the members of BTS have one thing that is taking priority. When asked about their next steps in their BBC Radio 1 Live Lounge interview, Jin, Suga, J-Hope, RM, Jimin, V, and Jungkook unanimously agreed they want to tour in front of fans again.
"First, seeing our fans is our biggest goal," Jimin said.