BTS' Suga Was Originally a Photography Major
Suga is a multi-talented performer. He appears as a rapper, dancer, producer, and songwriter for BTS. (That's in addition to the music he releases as a solo artist — Agust D.) Suga also has some interest in photography, sharing during one V Live that he initially attended college as a photography major.
Did the BTS members go to college?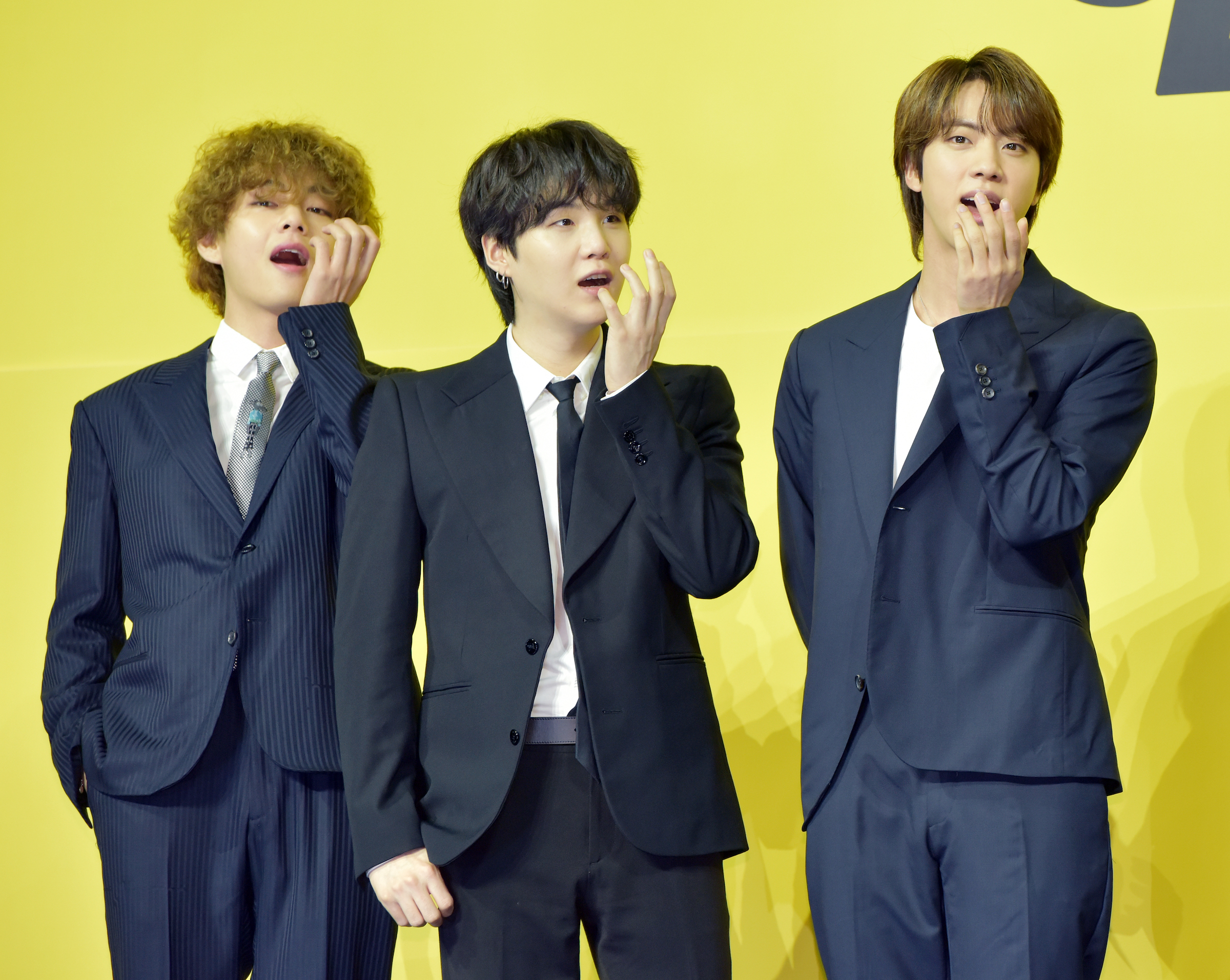 BTS released songs like "Boy With Luv," "Permission to Dance," and "Life Goes On," earning millions of fans in the process. Before they were the biggest boy band in the world, these artists attended (and graduated) high school.
With their debut over seven years ago, the youngest member of BTS was still enrolled in high school. Other members took college classes with Jin graduating from Konkuk University with a degree in art and acting.
According to MNews, six out of the seven BTS members enrolled in South Korea's Global Cyber University, focusing on the entertainment industry. These artists, reportedly, majored in Entertainment and Broadcasting at the institution. However, the group's rapper, songwriter, and producer named Suga initially had a different major.
What did BTS' Suga study in college?
Although Suga graduated with a degree in Entertainment and Broadcasting (and later enrolled in an MBA program with several BTS members), he initially attended college as a photography major.
"I changed my major from photography," Suga said according to a translation on one V Live, as noted by a Quora user.
"You were a photography major," another member pointed out during the same video clip. Of course, Suga eventually switched majors and pursued music, releasing songs as a solo artist and as a BTS member.
Suga wouldn't be the only BTS member with an eye for photography. V appeared as the visual director for Be (Deluxe Edition), showcasing his love for photography with "Winter Bear." Jungkook even had a role directing the BTS music video, "Life Goes On."
Suga also showcases his photography side with his individual Instagram account. He posted pictures of the sunset and some behind-the-scenes concert shots.
Several BTS members pursued music and the performing arts before their debut
Even before joining BTS, these artists pursued creative fields. At school, Jimin studied contemporary dance, quickly gaining recognition among faculty. J-Hope was also dancing as part of the underground music scene, picking up hip-hop moves along the way.
According to Koreaherald, Suga was rapping as part of the hip-hop crew D-Town before joining BTS. The artist went by the stage name "Gloss," which holds a similar meaning to Suga's real name, "Yoongi."
Of course, since their debut, this boy band quickly gained international recognition. They sold out stadiums, earned millions of views on their Youtube music videos, and billions of Spotify streams. Recently, they received their second Grammy nomination — this one for the 2021 release "Butter."
RELATED: Before He Was 'Suga' in BTS, This Rapper Went by a Different Stage Name (and It's Not Agust D)