BTS' Suga Reveals How the Music He Grew up With Inspires His Songwriting Today
He's a talented rapper, dancer, and songwriter. Suga is one of the seven members in the chart-topping K-pop group, BTS. He's also one of the masterminds behind songs like "Boy With Luv" and "Life Goes On." 
Here's what Suga said about what inspires his songwriting.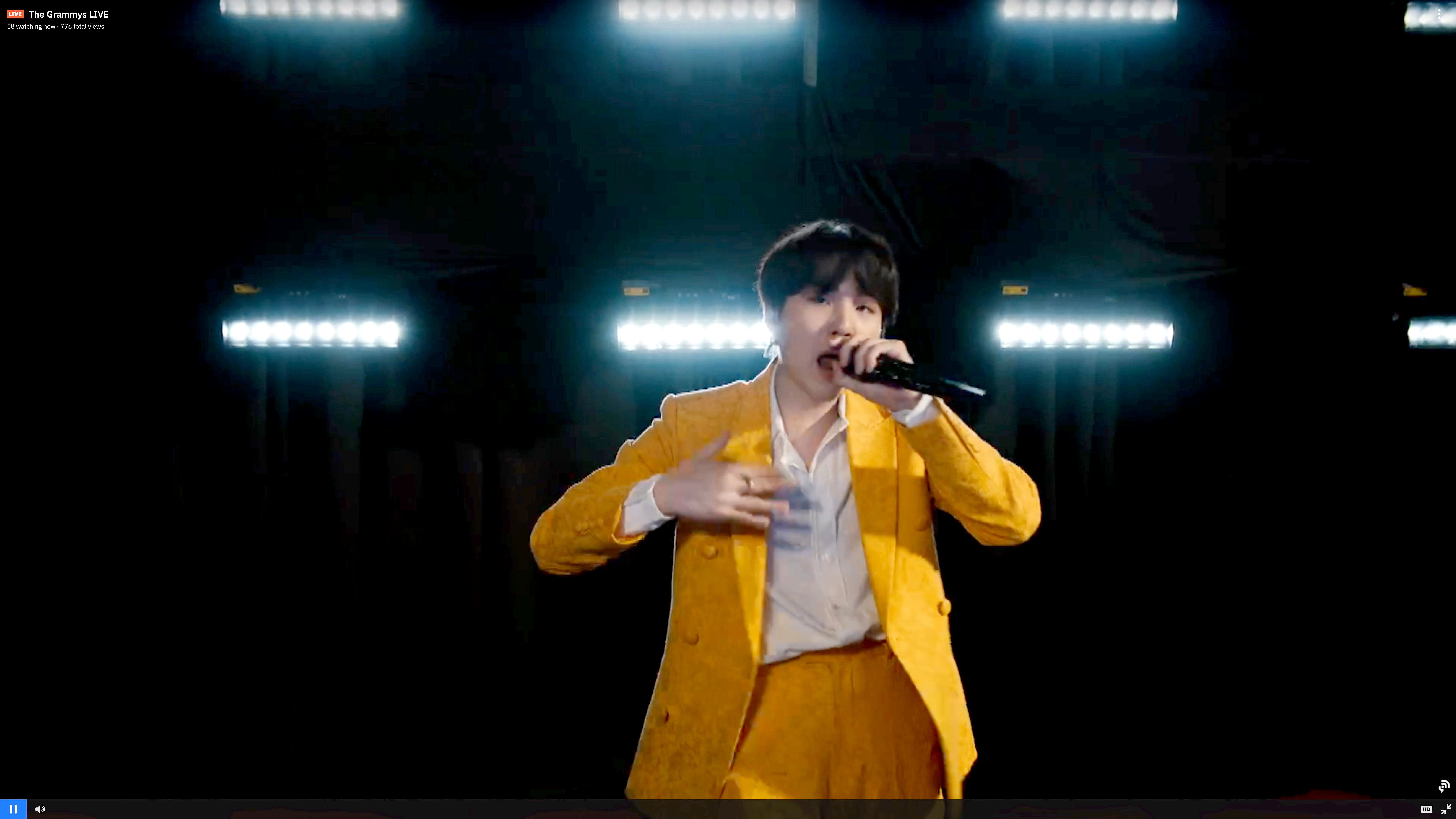 Suga is 1 of the songwriters in the award-winning K-pop group, BTS
Min Yoongi, also known by his stage name Suga, is a rapper and dancer for BTS. Along with members like RM and J-Hope, Suga is also one of the songwriters and producers for this group. According to BTS Fandom, Suga has songwriting credits for "Boy In Luv," as well as producing credits for songs like "Make It Right," "Boy With Luv," "ON," and "Outro: Tear."
In BTS' 2020 release, Be (Deluxe Edition,) Suga helped create songs like "Telepathy" and "Life Goes On." "Telepathy," which the group performed during their 2021 MTV Unplugged segment, reportedly took this songwriter less than an hour to complete.
"I tried a melody for the first time this year (2020), and as I started knowing the fun of music, it opened a lot of new doors for me," Suga said during an interview with Weverse Magazine. "So, it was kind of easy working on it. 
"I just played a beat and wrote from the beginning until the end. Done," he continued. "I wrote it in just 30 minutes. The song almost wrote itself. The trends of pop and hip-hop these days cross boundaries between vocals and rap. I like this trend."
Suga shared the relationship between the music he grew up with and his songwriting for BTS
Before he was in BTS, music was an important part of Suga's life. He was writing and recording songs, as well as listening to other artists. During one interview, Suga shared that his favorite childhood songs helped shape his songwriting today, whether that be for BTS or his work as a solo artist. 
"Most of the music that I grew up listening to talked about dreams, hope, and introspection in the midst of despair," Suga said during an interview with BuzzFeed News of the importance of positivity in his music. "I got influenced by that kind of music and became who I am today. So in turn I also want to give that kind of influence."
Suga also releases solo music under the stage name Agust D
Outside of his work with BTS, Suga records music as his alter-ego, Agust D. That includes the 2020 release off of D-2, "Daechwita." Since its release, the music video for this song earned millions of views on YouTube, with BTS even performing it as a group for the Muster Sowoozoo 2021.
Additionally, this rapper appeared on songs by other artists, including Halsey's "Suga's Interlude" for the album titled Manic. The "Life Goes On" music video featuring Suga and the other BTS members is now available on YouTube.