BTS' Suga Can Tell if Other Celebrities Are Being 'Sincere or Not'
BTS and Coldplay created the chart-topping hit "My Universe," even meeting up in person to write and record the track. For Suga, who said he can tell which stars are being "sincere" or not, collaborating with Chris Martin and Coldplay was a positive experience.
Suga is one of the artists behind BTS' collaboration with Coldplay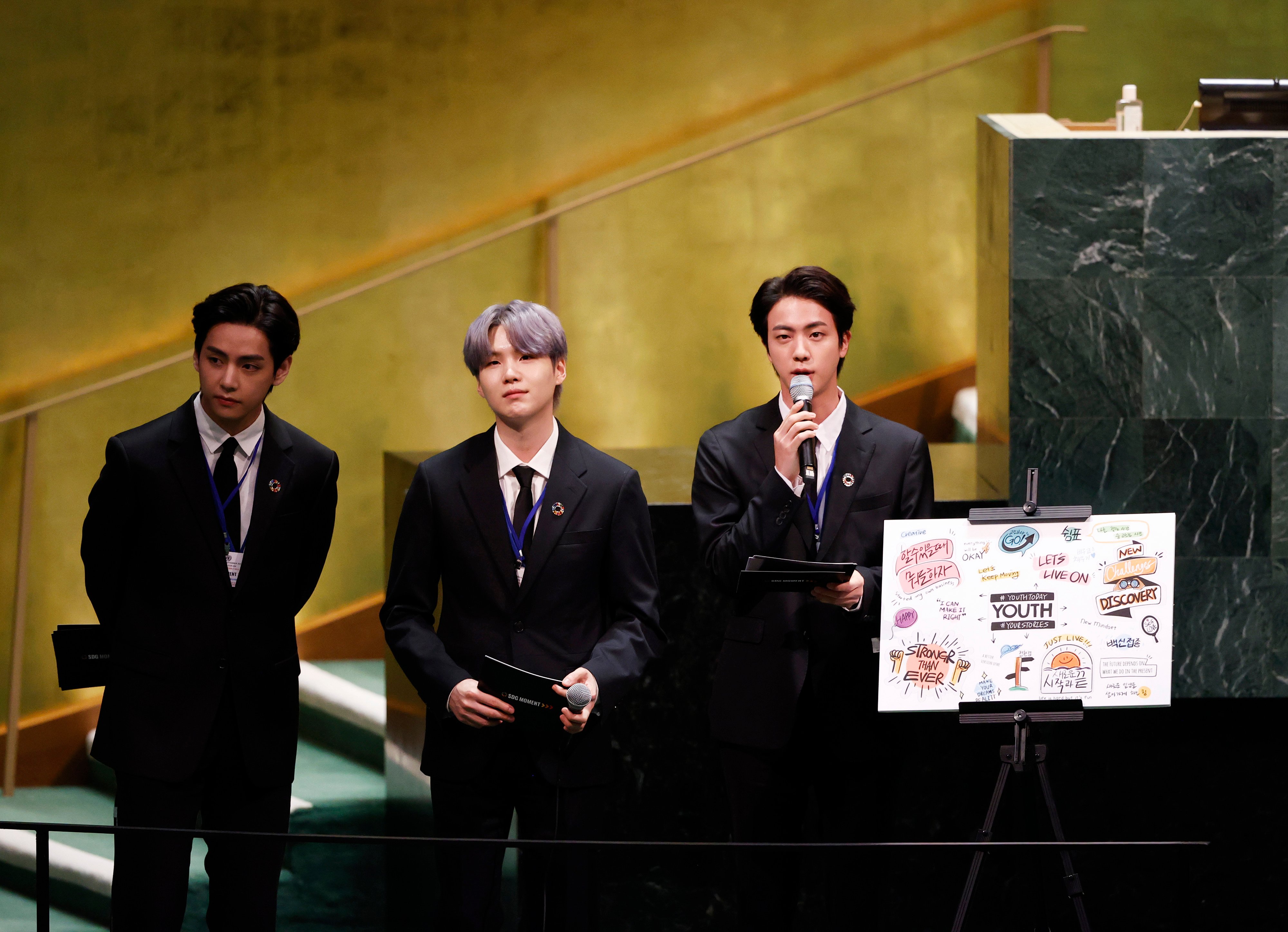 As one of the biggest boy bands in the world, Jin, Suga, J-Hope, RM, Jimin, V, and Jungkook earned several Grammy award nominations, releasing chart-topping hits like "Permission to Dance" and "Butter."
In 2021, these K-pop idols appeared on Coldplay's album Music of the Spheres, lending their voices to "My Universe." They even appeared in the music video, posted the YouTube that same month.
The collaboration held extra significance for BTS and ARMYs, with some fans noting the K-pop group covered "Fix You" a few months prior. The band even traveled to Korea to write and record the song in person.
"I was amazed when they offered to come to Korea," SUGA said during an interview with Vogue. "They said that when Coldplay does a collaboration, Chris Martin always comes in person to record. I was surprised that he was so keen."
Suga shared that the BTS members were 'deeply moved' by Chris Martin and Coldplay
After creating "My Universe" together, several BTS members commented on their hangout with Coldplay. That includes one of the boy band's rappers, songwriters, and producers named Suga.
"All of them were humble, good-hearted, passionate, and so very kind to us," Suga said in the same interview. "I realized that our experience and what Coldplay has been through for nearly 25 years were not so very different. The conversation took off as we compared our struggles."
As one of the world's biggest boy bands, the BTS members have met several well-known celebrities — with John Cena, James Corden, and others as proud BTS fans.
"When I meet a star, I can tell whether they're being sincere or not, and Coldplay were so sincere that we were deeply moved by them," he added. These artists hit the stage at the American Music Awards. They reunited for a Permission to Dance on Stage concert, with Martin gifting Jin his guitar on a separate occasion.
The BTS members have several celebrity friends, including Halsey
They're award-winning artists by themselves, but this boy band sometimes collaborates with other musicians. That includes Lil Nas X, who performed "Old Town Road" with BTS at the Grammy Awards.
Megan Thee Stallion appeared on one remixed version of "Butter," later hanging out with the K-pop idols (and her dog) in New York. The BTS members also formed a close relationship with "Without Me" singer Halsey.
Following her appearance on "Boy With Luv," Halsey featured Suga on Manic. She gifted all seven members with friendship bracelets. She even created a secret handshake with RM.
RELATED: BTS' Suga Didn't Wear Braces on His Upper Teeth — They're Just Naturally That Perfect