BTS' Suga Is Trying to Break This 'Bad Habit'
Suga is a dancer and rapper, even releasing solo songs under the stage name Agust D. However, this BTS member does have one habit he wants to get rid of, according to a tweet from this idol.
Here's what we know about the "Intro: Shadow" artist and his fellow BTS performer with the same bad habit.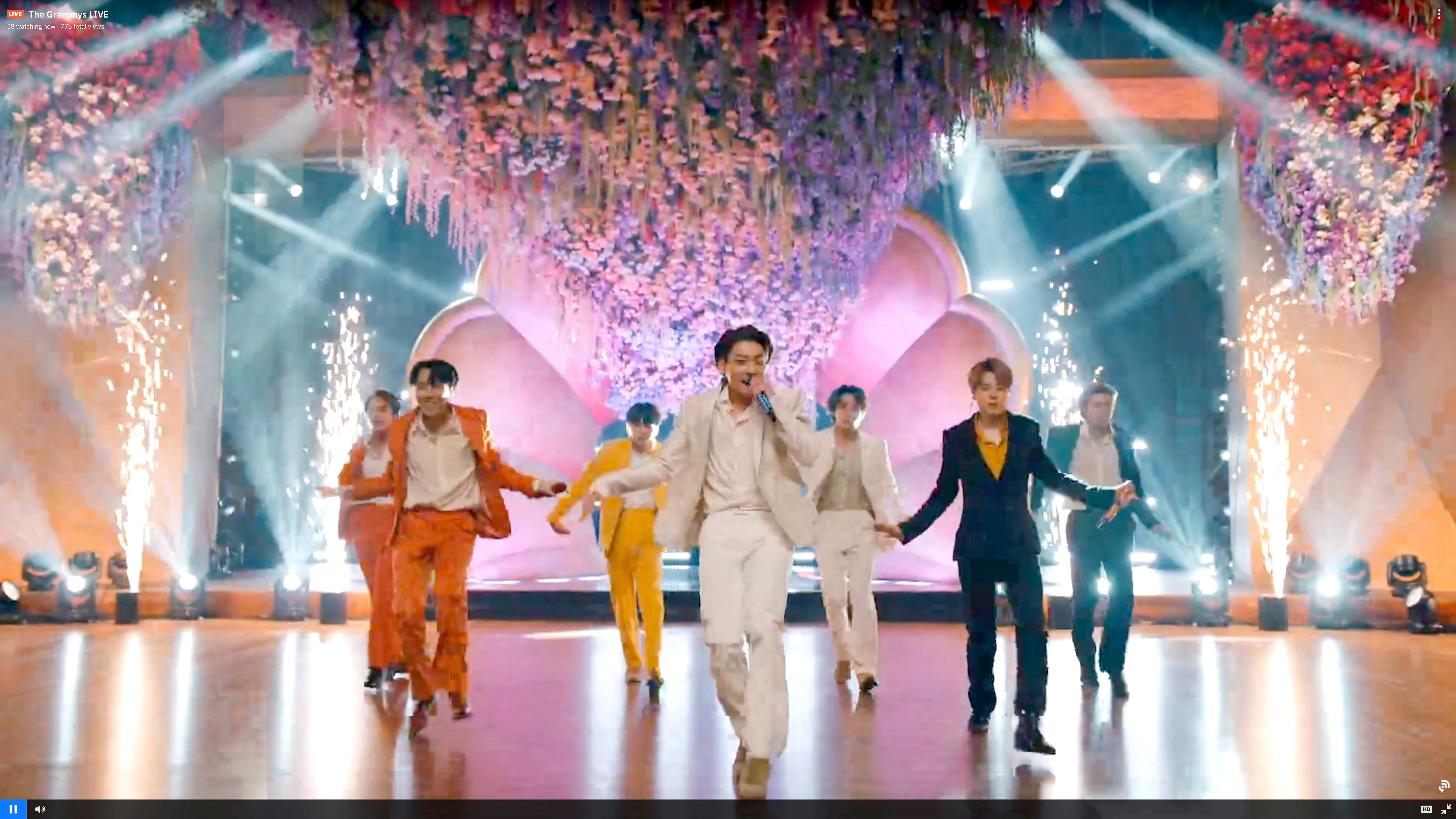 Suga is a rapper and a dancer for BTS
He's one of the performers from chart-topping songs like "Boy With Luv," "Life Goes On," "Dynamite," and "Butter." Suga is one of the seven members in BTS, appearing as a dancer and a rapper. Suga is also a solo artist behind the song "Daechwita" and its corresponding music video.
This idol is also known for his savage and sweet sides. Although he's cool, calm, and collected, there's one habit that this artist is trying hard to break, along with another idol in this K-pop group.
RELATED: Is Jungkook the Last BTS Member to Create a Solo Song? Here's What We Know About 'Still With You' and the Mixtapes of These K-Pop Idols
Suga has a habit of biting his nails, according to one tweet from this idol
Whether it's via live stream or social media, these artists often share information with fans. In April 2020, Suga answered questions regarding his role in his K-pop group. He also revealed some aspects of his personal life. That includes what is one bad habit that this idol is working on breaking.
"I bite my nails," Suga replied, according to Koreaboo. "It's a habit, like you said. So, it's not easy to stop. I tried using those medical ointments too, but it's an ongoing battle."
Suga wouldn't be the only member struggling with this habit. On Weverse during 2020, the singer and dancer nicknamed V wrote, "Oppa, I have a habit of biting my nails. How can I fix it," according to one translation.
Additionally, fans noticed other habits of these idols. For RM, that's biting the inside of his cheeks. For Jimin, that's taking too long to get ready, a habit he's actively correcting, according to an interview with TIME.
BTS' eating habits have also been revealed to ARMYs. Specifically, some of their favorite fast-food restaurants, including Panda Express, Shake Shack, and McDonald's.
RELATED: Jimin From BTS Finally Puts the 'Dumpling Incident,' Mentioned During 'The Late Late Show With James Corden,' to Rest
Suga is also one of the songwriters for this award-winning K-pop group
As a songwriter and producer, Suga is one of the artists behind BTS songs like "Telepathy" and "Life Goes On" off of Be (Deluxe Edition). When he's not songwriting or performing, sometimes this artist spends time with fans on live streams with ARMYs.
The "Boy With Luv" music video is available on YouTube. Music by BTS, including their recently released album, Map of the Soul: 7, is available for streaming on Spotify, Apple Music, and most major platforms.