BTS Sweep the 2021 American Music Awards and Win Artist of the Year for the 1st Time
The 2021 American Music Awards took place on Nov. 21. At the award show, BTS won every award they were nominated for and took home the awards for Artist of the Year, Favorite Pop Duo or Group, and Favorite Pop Song for "Butter." Jin, Suga, J-Hope, RM, Jimin, V, and Jungkook also performed "My Universe" with Coldplay and their single "Butter."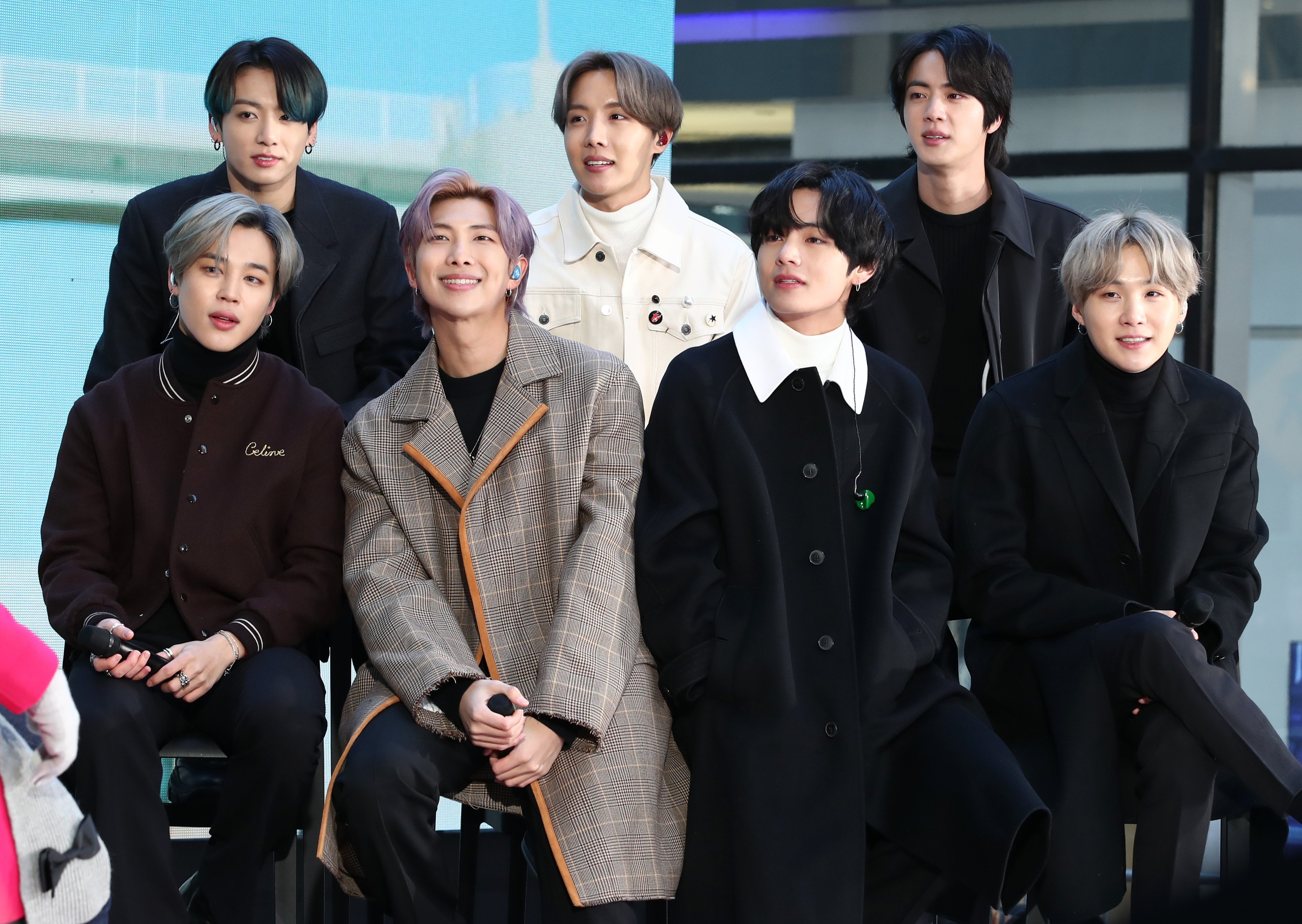 BTS won Artist of the Year at the 2021 American Music Awards
For Artist of the Year, BTS were nominated alongside Ariana Grande, Drake, Olivia Rodrigo, Taylor Swift, and The Weeknd. The 2021 AMAs marked the first time BTS ever won Artist of the Year.
The award was announced toward the end of the show, and Jin, Suga, J-Hope, RM, Jimin, V, and Jungkook hugged each other when they found out they won. On stage, the members gave an acceptance speech for Artist of the Year.
"Thank you AMAs, and we're truly honored to be on this stage with such amazing, tremendous artists right over here," RM said. "We're so honored. Thanks for that."
He commented about being nervous and brought up the first time BTS ever performed on TV in the U.S. at the 2017 AMAs.
"We were like too excited and nervous," RM said. "And it's been a long and amazing ride since then. But nobody could have ever bet on the odds of us standing here receiving this award, except y'all ARMY."
RELATED: 'In the SOOP' Reveals BTS Are Working on Their Next Album
After RM finished speaking, Suga gave his portion of the acceptance speech in Korean. Jungkook then jumped in and began talking about BTS' "new chapter." Before he could finish revealing BTS' 2022 plans, Jin pulled him away from the microphone in a hug.
BTS won Favorite Pop Duo or Group and Favorite Pop Song
While Artist of the Year was BTS' most significant win from the night, the band also took home two other awards. At the 2021 AMAs, BTS won Favorite Pop Duo or Group and Favorite Pop Song for their single "Butter."
"This is all possible thanks to ARMY, you're our universe," Jin said in BTS' acceptance speech for Favorite Pop Duo or Group.
"This means to us even more because we were actually a small boy band from Korea," RM added.
When BTS won Favorite Pop Song for "Butter," Jimin was the first member to speak during the band's acceptance speech.
"Thank you," he said. "Thank you, ARMY. And thank you AMA, and thank you, everyone, for loving our song 'Butter.' Thank you."
Jungkook then quoted the song's lyrics, saying, "'Butter' is a special song to us, and we hope it makes you feel like 'Smooth like butter.'"
RELATED: Kiswe CEO Mike Schabel on VenewLive and BTS' Online Concerts: 'The Relationship Between BTS and ARMY Is Profound'
BTS performed two songs at the 2021 American Music Awards
In addition to winning the three awards they were nominated for, BTS performed two times during the 2021 AMAs. First, the band performed a collaboration stage with Coldplay.
Together, the two bands performed "My Universe," a single from Coldplay's album Music of the Spheres. BTS then performed their single "Butter," the song that earned them the award for Favorite Pop Song.