BTS: The Co-Director of 'Zootopia' Loves Jimin's Voice Work
The newest episode of Run BTS! did not disappoint, and the members of BTS spent the episode dubbing Disney movies. Jin, Suga, J-Hope, RM, Jimin, V, and Jungkook each participated in dubbing scenes from The Lion King, Toy Story, and Zootopia. BTS fans shared a clip of Jimin's voice work during a scene from Zootopia, impressing the co-director of the Disney film, Jared Bush.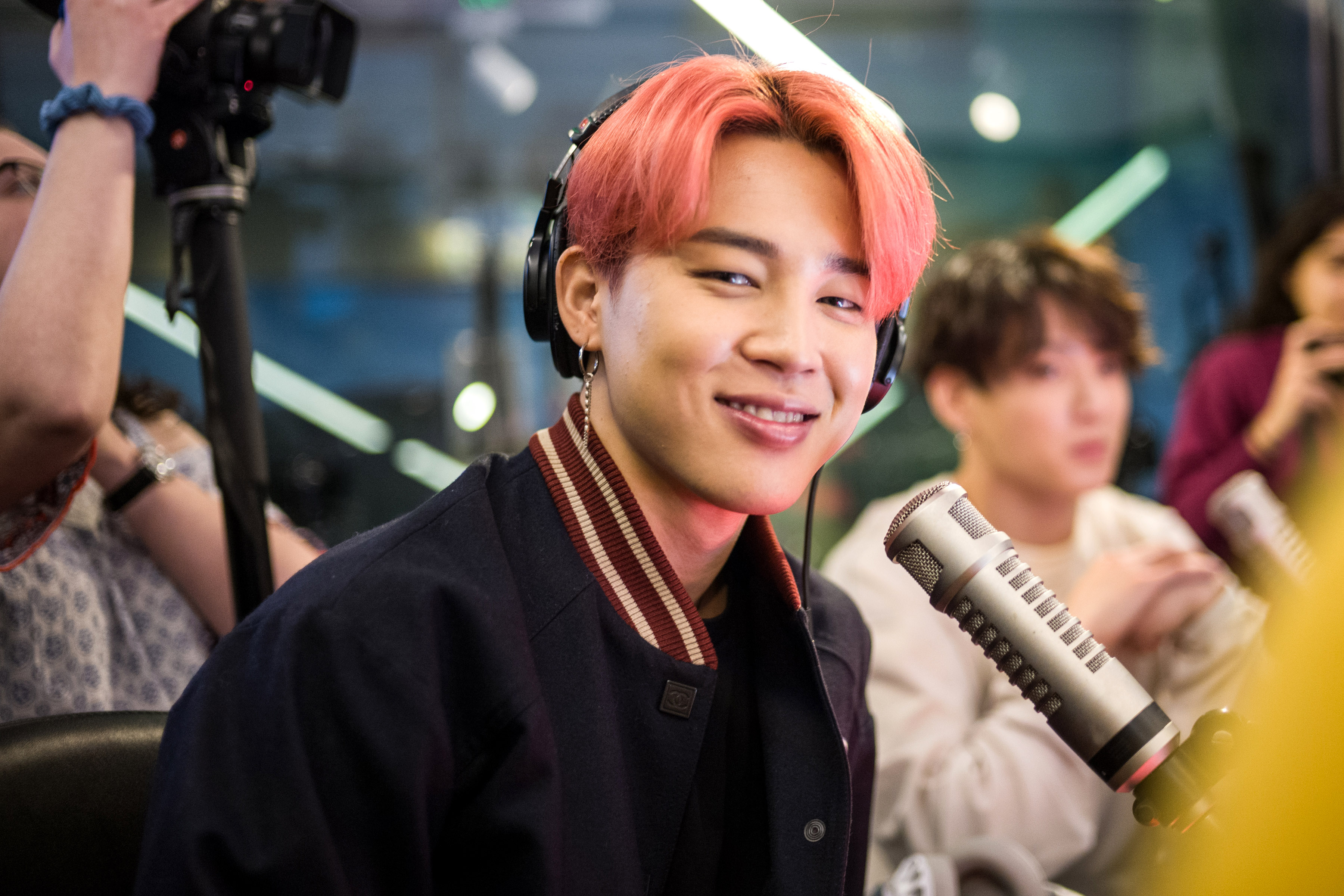 The band dubbed multiple Disney movies on 'Run BTS!'
During the episode of Run BTS!, the band members worked with Korean voice actor Ah Jih-wan and dubbed scenes from three different Disney movies: The Lion King, Toy Story, and Zootopia.
First, Jin, J-Hope, RM, and Jimin were selected to perform a scene from The Lion King. J-Hope voiced Scar, Jin portrayed Banzai, Jimin voiced Shenzi, and RM played Ed. BTS then dubbed a scene from Toy Story, with Suga portraying Woody, V voicing Buzz Lightyear, and Jungkook dubbing Rex.
After their performance, the members switched it up and Jungkook dubbed Buzz Lightyear, RM played Woody, and Jimin voiced Rex. For the last scene, Jimin, Jungkook, Jin, and J-Hope dubbed a scene from Zootopia, with Jimin voicing Judy, Jin dubbing Nick, Jungkook playing Flash, and J-Hope portraying Priscilla.
RELATED: BTS Just Surpassed a Record Previously Set by TXT
Jared Bush loved Jimin's voice acting
Disney released Zootopia in 2016. The movie was directed by Byron Howard and Rich Moore, and it was co-directed by Bush. Ginnifer Goodwin voiced Judy Hopps, Jason Bateman voiced Nick Wilde, Raymond S. Persi played Flash, and Kristen Bell played Priscilla. In Korean, Judy was dubbed by Jeon Hae-Ri, Jeong Jae-Heon voiced Nick, Sim Kyu-Hyeok played Flash, and Kim Yul dubbed Priscilla.
On Twitter, a BTS fan shared a clip of Jimin's performance as Judy Hopps with Bush.
"Hello @thejaredbush , here is clip of Global Artist PARK JIMIN from Korean Boy-Group @BTS_twt doing voice-over for Zootopia character Judy. He did voice-over in Korean language delivering exact weight Judy's character holds. Hope you see this. Thank you," the fan tweeted.
RELATED: BTS: Some Fans Suspect Jimin Could Be Working on a Mixtape of His Own
Bush replied to the tweet, writing that he was impressed with Jimin's portrayal and that he would love to work with him one day.
"I am super… impressed… with you… Jimin… your Judy… reads are… perfect. When can we… work together?! @bts_bighit@bts_twt (and thanks @BUSANBOY___TWT for the link!)," he tweeted.
BTS fans are proud of Jimin
After Bush complimented Jimin, BTS fans could not contain their excitement on Twitter. ARMY filled the app with tweets expressing their pride that Jimin was recognized for his talent.
"jimin getting praised by the zootopia director one of the biggest disney releases in recent years…..we one step closer to disney prince jimin INJECT ITTTTT," wrote a Twitter user.
One fan tweeted, "the fact that the DIRECTOR OF ZOOTOPIA acknowledged jimin's dubbing for judy,, and even asked him to WORK TOGETHER OH MY GOD??"